Most Romantic Palaces and Castles of the World Where You Can Feel Like a Princess
---
Ancient castles and palaces continue to awaken the imagination and force to think about princesses and dragons, treasures and tales of Thousand and One Nights. Our ancestors have left many of these gifts for us - and in reality, they are still better than in the pictures.
While this beauty still exists on earth - and the nature and the weather (and the man himself, often without realizing it) are doing everything possible to erase it from the face of the earth - you need to see it with your own eyes.

Alhambra, Spain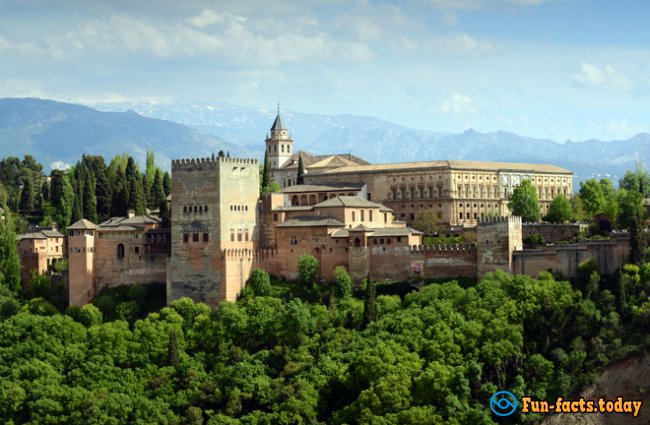 A fabulous Alhambra is a treasure of Moorish heritage in Spain. This complex includes an ancient mosque, palace, and fortress, whose Arabic name means "Red Castle".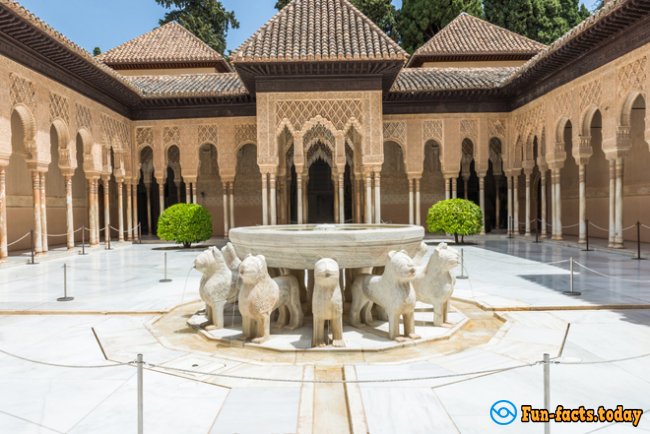 The Alhambra is located on a rocky plateau in the south-east of Granada, Andalucia. Both appearance and unique interior of this man-made wonder of the world preserved to this days.
Golden Temple in Amritsar, India
The state of Punjab is one of the most famous treasures of India. Golden Temple is also known as Harmandir Sahib. Temple was founded in the XVI century, and it is associated with the name of Guru Arjan Dev. Harmandir Sahib is located on the banks of the man-made lake.
Castle of Chambord, France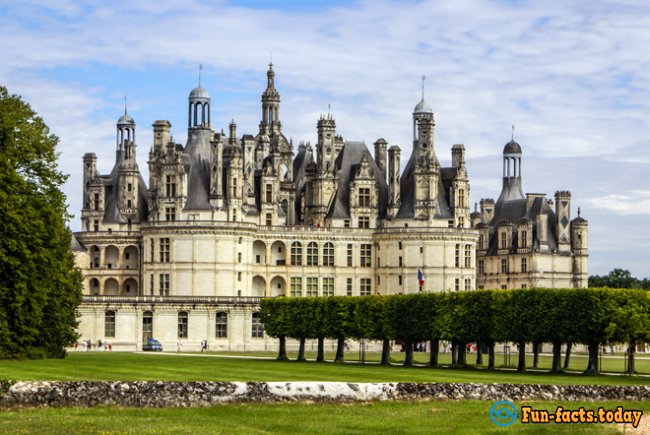 It is located on the left bank of the Loire Chateau de Chambord. It is a compact and impressive masterpiece of Renaissance architecture. It is rumored that Leonardo da Vinci took part in the development of the project (he died a few months after the start of Chamber construction in 1519). Today, Chambord is a World Heritage Site by UNESCO.
Royal Palace in Bangkok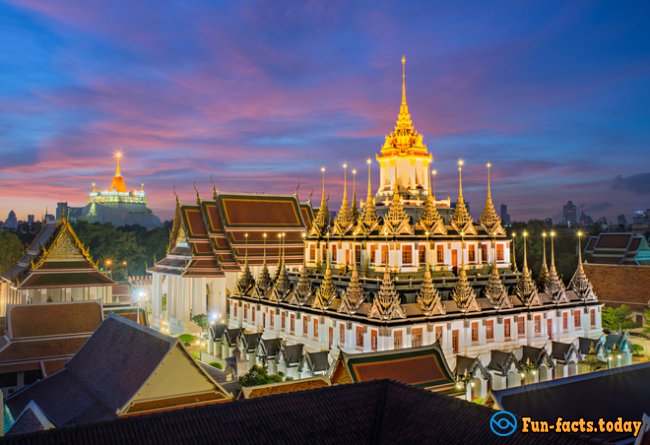 Royal Palace in the Thai capital, in fact, it is a complex of buildings. It served as the residence of the Thailand Kings from the XVIII century, and since then it has expanded steadily. Now it is one of the main Bangkok attractions. Visitors can stroll through the royal palace, but by tradition, women here are not allowed to be in the open dresses, mini-skirts, and men - in shorts.
Pena Palace, Portugal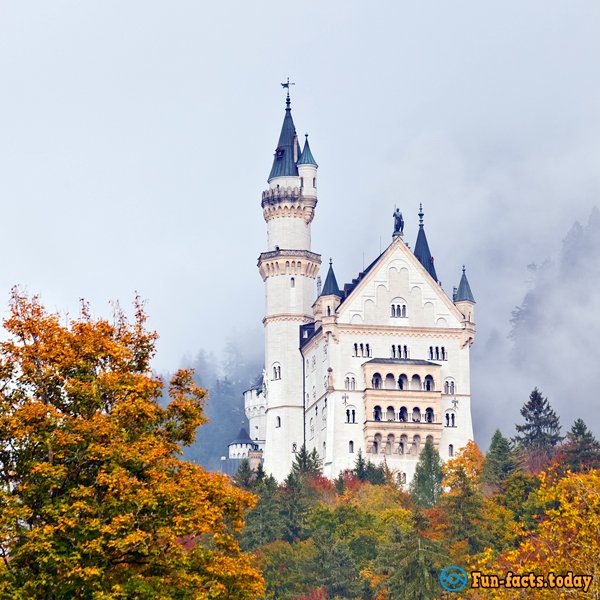 Another small palace and a spectacular fairy tale place, it is located in Portugal. Pena National Palace was built on the hills of Sintra. By the end of the XVIII century it was a monastery, but after a fire, it was bought by King Ferdinand II. Since the beginning of the XX century, it is a museum.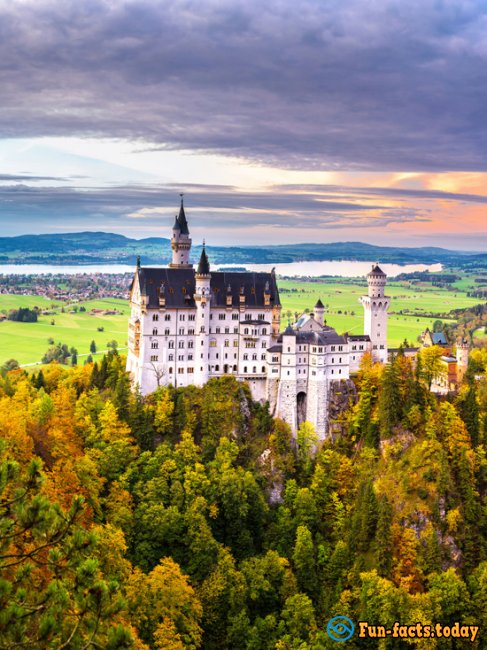 Buda Castle, Hungary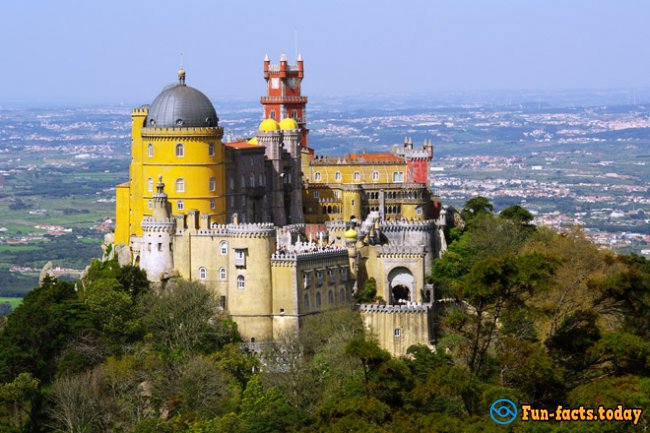 Buda Castle has long served as the residence of the Hungarian kings in Budapest. This is a complex of buildings that rise on the left bank of the Danube on the flat part of the city, Pest.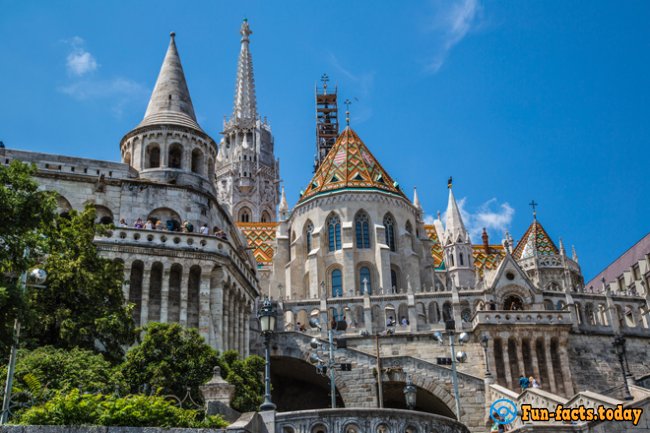 There are a lot of amazing and fantastic facilities. For example - Fisherman's Bastion, a terrace in neo-Gothic style at the castle hill near the Matthias church.
Topkapi, Istanbul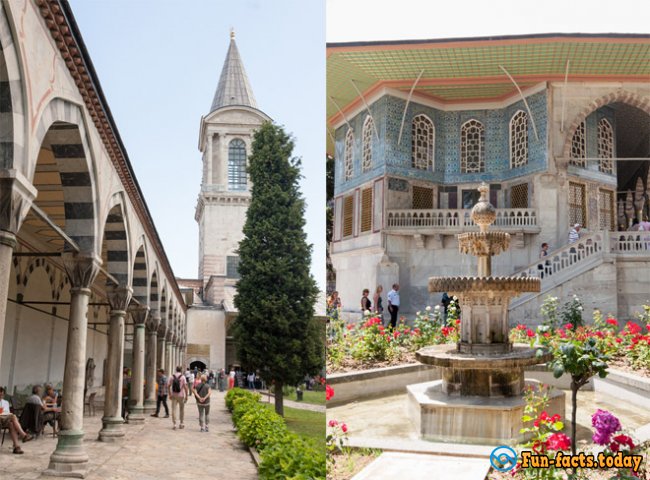 Turkish Topkapi Palace is one of the most famous monuments in the world of Islam. Until the middle of the XIX century, Topkapi Palace was the main palace of the Ottoman Empire. Now Topkapi castle is one of the most important monuments of the Ottoman Empire, and it is a museum with lots of unique exhibits.