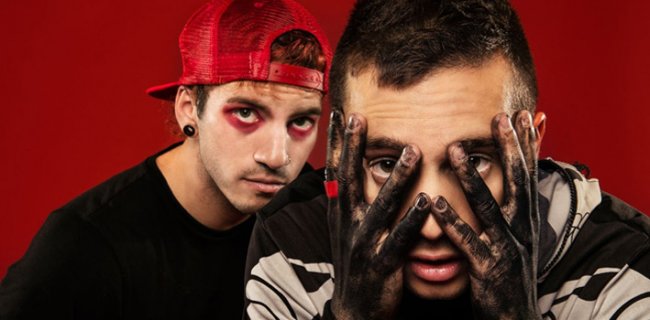 21 Fun Facts About Twenty One Pilots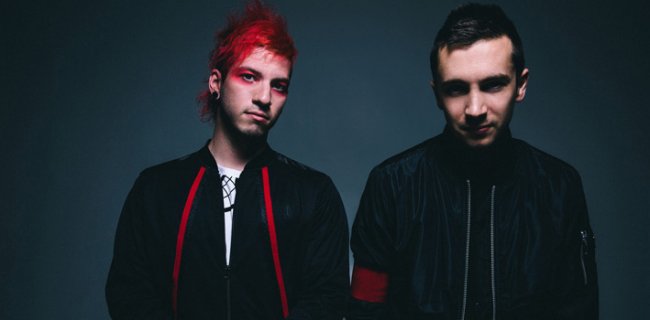 Twenty One Pilots has surprised just about everyone in the music industry for not only taking a nice chunk of the alternative niche but creating a sub niche of their own. Once they were three members but are now two, a vocalist and drummer. They've grown to take on sold out venues and garner awards and nominations as well as list in the top spots of the premier music charts. They have their own fan base that continues to grow and they continue to amaze the industry and public with innovative ways to release their songs which have made history with multiple listings at the same time on the big charts. If you love Twenty One Pilots, here are 21 fun facts you must read.
All four members, past and present of Twenty One Pilots are from Columbus, Ohio. Friends from the beginning they created the unique sound that has drawn so many fans to them and blazing rise to the tops of the charts.
They were started in 2009 by Tyler Joseph, Nick Thomas and Chris Salih. The trio garnered notice from the public from the start, but changes in their line up brought about a new invigorating product that the public and record companies were hungry for.
Thomas and Salih left the group in 2011, as they didn't have time to commit to the band. They were replaced by drummer Josh Dun later that year.
They started as a self-releasing band of their songs but got the attention of about a dozen top record labels during a sold out performance at the Columbus' Newport Music Hall in November 2011.
They're signed by Fueled by Ramen, a subsidiary of Atlantic Records since 2012.
Twenty One Pilots didn't have a major hit until their fourth album, Blurryface in May of 2015. Their first single from the album is called 'Fairly Local'.
They're the first alternative group to have two top ten singles run concurrently in the US in 2015, 'Stressed Out' and 'Ride' from the album Blurryface from the same year.
They performed the song 'Heathens' for the 2016 blockbuster anti-superhero flick, Suicide Squad.
Their band name comes from the play, All My Sons by Arthur Miller. The play focuses on a man who is responsible for the deaths of 21 pilots whose planes had faulty parts he'd sold.
In 2011, drummer Josh Dun signed on with Twenty One Pilots, after being the live drummer for the band 'House of Heroes'.
Their second album, Regional At Best was released as a free CD at the New Albany High School in Columbus, Ohio in 2011.
The band actually once gave away two free unreleased songs in 2011 via their websites newsletter. The songs are 'House of Gold' and 'Two'.
The band actually worked with Greg Wells, the producer of such superstar artists like Katy Perry and Adele, on their first full length album with Fueled by Ramen, 'Vessel'. That album was released on 8th January 2013, reaching an ironic 21 on the Billboard 200 chart.
Twenty One Pilots is one of only three musical acts to have two singles appear simultaneously in the top five of the Billboard Hot 100.
Their fan base is known as the Skeleton Clique.
Josh Dun was born on 18th June 1988 in Columbus, Ohio. He's got a brother named Jordan and two sisters, Ashley and Abigail. He's a self-taught drummer too. Dun, like Tyler is a devout Christian too.
They've been nominated by the American Music Awards, AP Music Awards, ARIA Awards, Billboard Music Awards, iHeartRadio Music Awards, MTV Europe Music Awards, MTV Video Music Awards, MuchMusic Video Awards, and Teen Choice Awards – to name a few.
Twenty One Pilots made their late night debut on the Conan O'Brien Show on 8th August 2013.
Twenty One Pilots is listed in four categories, Rock, Alternative Hip Hop, Indie-pop, and Electro-pop.
The band's Twitter profile is @twentyonepilots.
The red armbands they wear symbolize the character they made up called Blurryface, who is actually a representation of all of the things that people are insecure about.