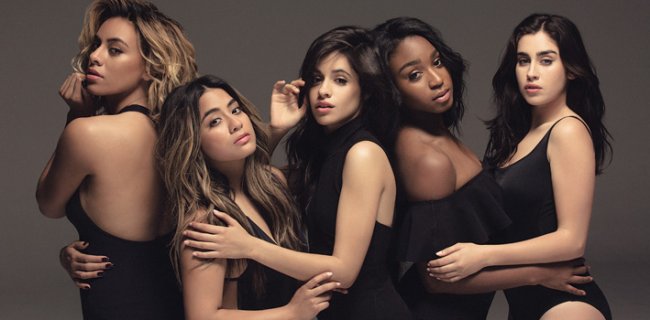 50 Fun Facts About Fifth Harmony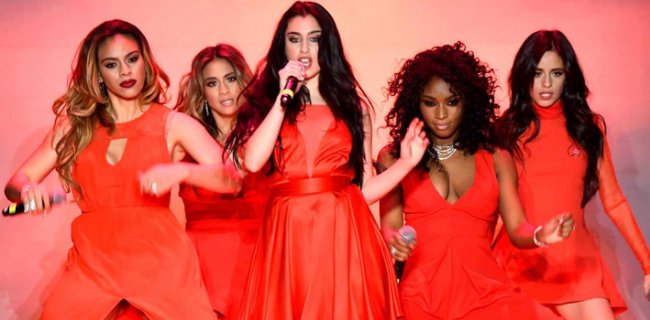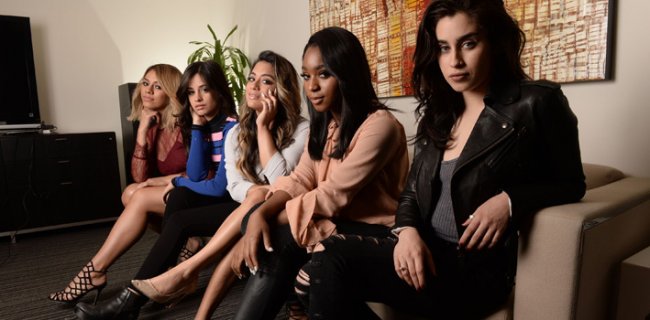 Fifth Harmony is one of those rare musical acts that came together like a fairy tale. The five member group is made up of young girls of various ethnic backgrounds who sing. They came to international fame via the smart restructuring of their individual acts into one single group and have gone on to win top awards, multi-platinum and multi gold albums all over the planet.
The girls all come from various cities and countries and have become fan favorites working with some of the top artists in the music industry as well as the top producers. They're a testament to the rise to stardom some achieve from the television talent shows and responses from social media. Fifth Harmony continues their meteoric rise to the top of the charts and here are 50 facts about Fifth Harmony.
Fifth Harmony is made up of five women, Normani Kordei Hamilton, Ally Brooke Hernandez (goes by the name Ally Brooke), Camila Cabello, Dinah Jane, and Lauren Jauregui.
The group actually formed during the second season of the hit show X Factor USA in July 2012.
Fifth Harmony comes from Miami, Florida.
Their musical sound is a combination of R&B and Pop.
Fifth Harmony's first single dropped on 16th July 2013 and is entitled, 'Miss Movin' On'.
The group's first debut album titled 'Better Together' came out on 18th October 2013 and snagged the first week spot of number six on the US Billboard 200.
Fifth Harmony dropped their first debut studio album in 2015 entitled 'Reflection' and scored a number five position on the Billboard 200.
Their hit single 'Worth It' hit triple platinum in the US and reached the top of the charts in thirteen countries after its debut on 15th March 2015.
The group hit the Billboard Hot 100 in 2016 with their single 'Work From Home', their first top 10 single on that chart.
Fifth Harmony also has the distinction of being the most successful of the X Factor USA alumni.
The five women were forged into a group by Simon Cowell and Demi Lovato after the five women failed to succeed in the X Factor solo categories in July 2012.
Fifth Harmony's original name was LYLAS which is an acronym for 'Love You Like A Sister'. Unfortunately another group with the same name under the superstar Bruno Mars had already claimed the name so the group had a new name, 1432 that was announced on the show on 31st October 2012. That name didn't work out so Simon Cowell changed their name again via the viewers of the show who chose 'Fifth Harmony'.
In Mexico in September 2016, group member Ally Brooke was attacked on stage twice. In one incident a fan jump on stage and pulled her hair.
In May 2016 the group was panned by British audiences after an appearance on Britain's Got Talent. They called the group "flat, tuneless and boring" during the show's semi-finals.
Group member Normani was actually quite the celebrated gymnast and dancer in her younger years as well as a model gracing many magazines.
Dinah Jane has an unusual domestic situation where she shares a house with over 20 of her family members.
The group is also known by the nickname '5H'.
Fifth Harmony has their own Barbie doll toy line from Mattel.
On 4th December 2014, the group performed for Barack Obama (when he was the President).
Fifth Harmony fans call themselves 'Harmonizers'.
In 2015, Dinah tried out for the role on the movie Moana, the character Moana in fact but lost out to Auli'l Cravalho.
Camila released a duet song with Shawn Mendes in November 2015 entitled, 'I Know What You Did Last Summer'.
Normani actually survived Hurricane Katrina in 2005, locating to Houston, Texas with her family.
Lauren states that her influences as Paramore, Journey, Alicia Keys, The Script, and Christina Aguilera.
Their single, Miss Movin' On reached certified Gold as acknowledged by the RIAA in June 2014.
In 2013 the group appeared on Disney's "The Next Big Thing", a series that was also broadcast on the Disney Channel, Disney.com, Radio Disney and other Disney venues.
The group actually opened for Demi Lovato on her Neon Lights Tour in 2014 and played 27 arenas throughout North America.
As of November 2016 the group Fifth Harmony is worth over $15 million.
Dinah is 5′ 8", Normani & Lauren are both 5′ 4", Camila is 5′ 2", and Ally Brooke is 4′ 11".
On 17th January 2013, Fifth Harmony made a joint deal with Syco Music and Epic Records. Syco is owned by Simon Cowell and L.A. Reid's Epic Records.
The group was voted "Next Pop Superstar of 2013" by Popdust Magazine around one month following their X Factor season 2 finale.
Fifth Harmony began uploading cover songs on YouTube where three of these covers got public accolades. The covers were from artists, Mikky Ekko, Ed Sheeran, and Ariana Grande.
The group also appeared on Boyce Avenue's EP "Cover Collaborations, Volume 2" in 2013 doing covers of such artists as Justin Timberlake and Bruno Mars.
On 22nd October 2013 they debuted their extended play 'Better Together"' and sold 28,000 copies during the first week and hit number six on the Billboard 200.
Miss Movin' On received a nomination for a Teen Choice Award in July 2016, for "Choice Break-Up Song".
Their promotional single, 'Me & My Girls' hit the US Billboard Hot Digital Songs chart at number 53 and won a 2014 Radio Disney Music Award for "Best Song To Rock Out To With Your BFFs" in.
Fifth Harmony performed at shopping malls around the U.S. in a promo tour called 'Harmonize America' during summer 2013.
Fifth Harmony once opened for Cher Lloyd during the artist's "I Wish Tour" that started on 6th September 2013.
Fifth Harmony announced their very first concert hall tour on 11th September 2013 entitled "Fifth Harmony 2013".
The group played their hit 'Better Together' on 24th November 2013 at the red carpet during the American Music Awards.
Fifth Harmony actually headlined the popular MTV Artists to Watch convert on 23rd January 2014.
The group worked with music luminaries, Daylight, Julian Bunetta, Joe Lond and Ricky Reed on their first full length debut album in early 2014.
On 3rd February 2015 their debut studio album, Reflection was dropped and hit the Billboard 200 at number 5. It hit certified Gold by the RIAA in February 2016.
The lead single from their Reflection album, 'Boss' debut studio album was released on 7th July 2014 and hit a peak at number 43 on the US Billboard Hot 100 chart. It also was certified Platinum certification by the Recording Industry Association of America.
In 2016 their first song to ever reach the top 40 on the Billboard Hot 100, 'Sledgehammer' was certified Platinum.
Their most successful hit, 'Worth It' featured rapper Kid Ink. It hit the high mark at number 12 on the Billboard Hot 100 and got triple platinum certification from the RIAA.
The girls had their song, "I'm In Love With A Monster" in the movie Hotel Transylvania 2. The song was released on 25th September 2015.
The girls snagged the 'Group of the Year' award on 11th December 2015 at the Billboard Women in Music ceremony.
Fifth Harmony gives to several charities and organizations that specialize in helping underprivileged kids. Charities such as the Children's Hospital of Philadelphia and the Ryan Seacrest Foundation are just a few of the charities the group supports.
Fifth Harmony also partners with the Girl Scouts of America doing free concerts.