The case of piglet Babe from Hollywood movie is alive and well. It turns out that pigs may not be the smartest less than a dog and no less touching than cats. And if it is a mini-pig it is impossible to resist their charm.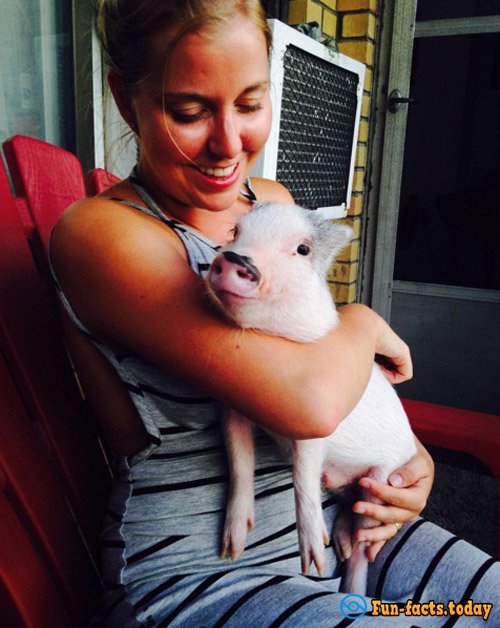 New Internet hero has become a pig from the Canadian Ontario, which thinks that he is a dog! 7-month-old Frankie Aynsvayn (derived from the word «swine» – pig) "barks", wags his tail, execute commands, and even has its walk-in closet.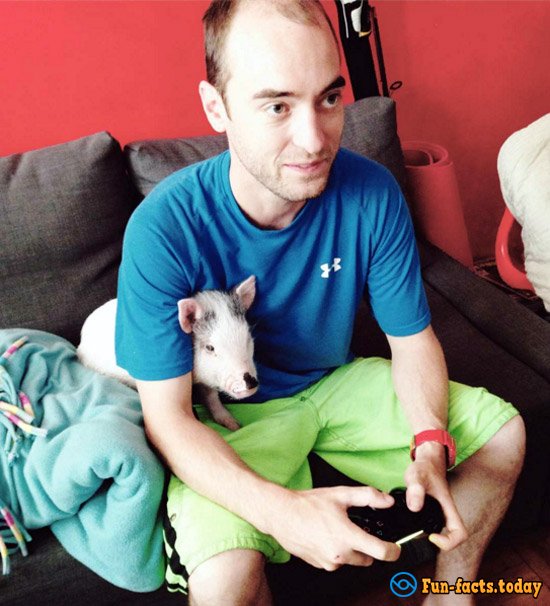 Frankie thinks that he is a dog because of his owner "help". In March this year, Laura Broadley-Crawford – a big fan of miniature pigs and a fan of the movie "Babe" – went to the pet store and in secret from her husband bought a little pig.
"I was fascinated when I first saw him – the woman said. – He ate a banana and blissfully smiled at me. "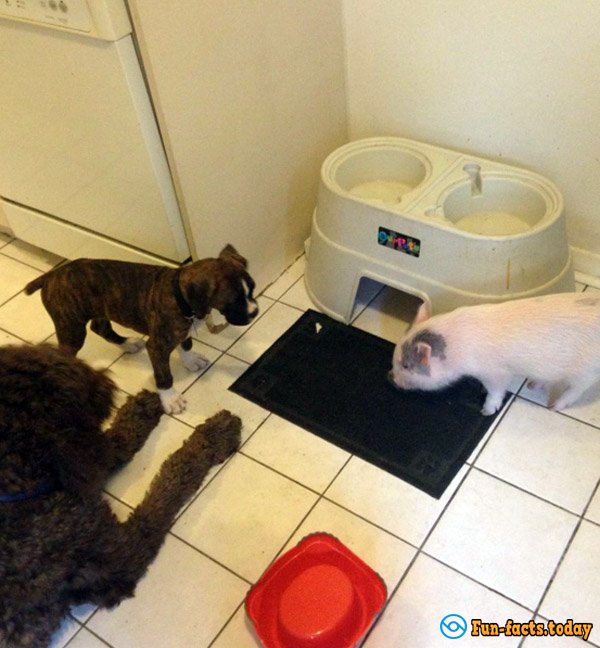 Laura's husband Timothy – a big dog lover – was not so impressed and gave the pig a week – with the proviso that if during this time pig will not be able to win his heart, and then it will go back to the pet store.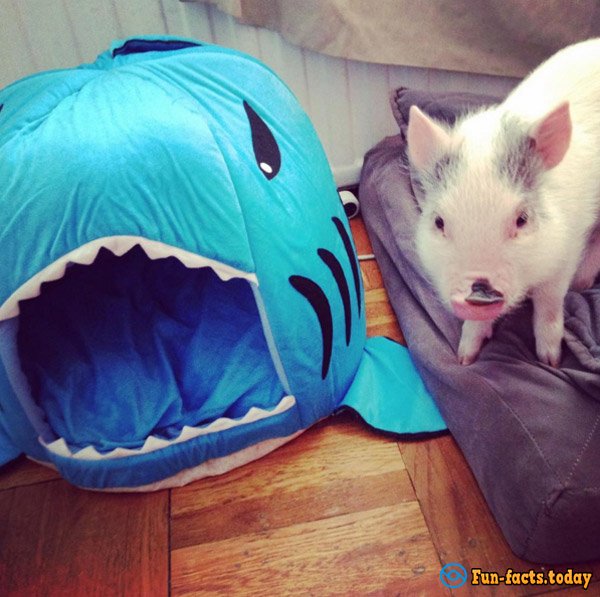 Probably Frankie Aynsvayn realized that he could lose the house, barely finding it and turned his pig's charm to the fullest. As a result, after 3 days, Timothy said that «will not give Frankie to anyone for anything in the world."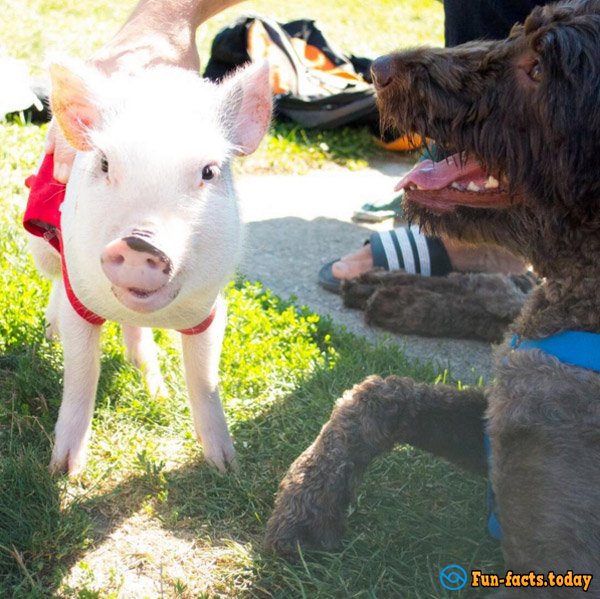 Now they are virtually inseparable: relax together, play video games, walking and so on.
On walks, they are joined by a chocolate Labrador Tucker, whom Frankie perceives as a kind of mentor.
He learned to mimic the barking of Tucker, he has no objection to walking on a leash and generally feels a little dog.
Seeing such zeal, Timothy began to teach him dog commands, and now he cannot over joy with his success. Mini-pig understands him and listens better than Tucker.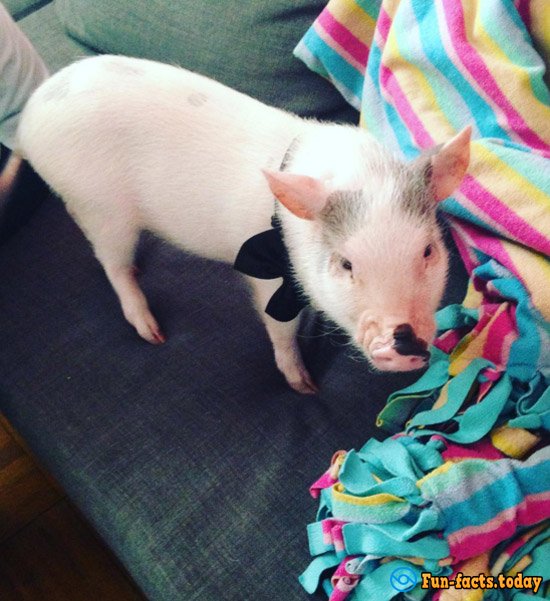 Moreover, Frankie behaves like a little puppy: rushes headlong across the yard and makes a sound like something in between enthusiastic barking and grunt.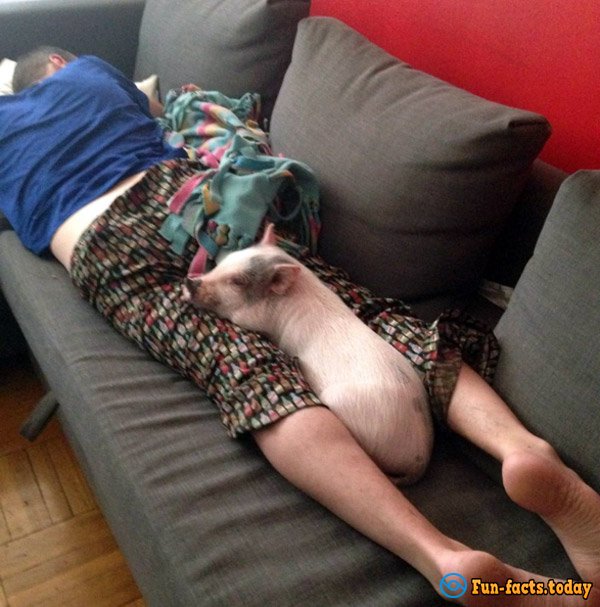 According to the owner, Frankie has a lot of fans in the area; people happily make photos with a pig, and the little pig is enjoying the attention.
Now Laura and Timothy continued to train Frankie hoping to grow out of him a real dog.