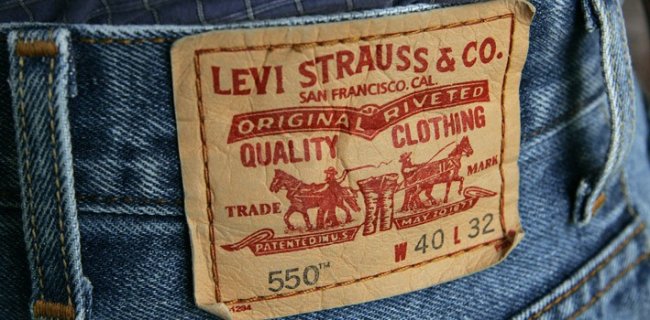 Levi Strauss Day | 26th February
Few people know about Levi Strauss Day, but it takes place every year on 26th February. Huge fans of Levi Strauss and his ever-popular jeans are likely to acknowledge the day when it comes around, but why does this historical designer have a day all to himself?
Who is Levi Strauss?
Levi Strauss was born on 26th February 1829 and was the founder of Levi Strauss & Co., the first company to ever make blue jeans. The company was created in 1853 and was based in San Francisco.
He was born in Germany to a Jewish family, although Strauss and his family moved to America when he was 18 years old. Levi Strauss wasn't the only one with entrepreneurial skills, as his two brothers had already started up a wholesale dry goods business in New York.
Perhaps inspired by his brothers, Levi opened his own wholesale dry goods business in 1853 just after he became an American citizen. He sold various things, including bedding and handkerchiefs. He paired up with Jacob Davis, an inventor of blue jeans, and 20 years later in 1873, the two businessmen patented the idea.
A Brief History of Blue Jeans
On 20th May 1873, blue jeans were patented for the first time. While they are worn now as a comfortable and fashionable item, they were worn very differently back in the late 19th century. Jacob Davis was asked by the wife of a local farmer to create a pair of pants that would stand the everyday wear and tear of hard labor. He decided that by adding metal rivets to the most strained part of the clothing, it would prevent damage and cause the clothing to last for much longer.
His idea was successful, and soon many laborers were flocking to get hold of a pair. Davis, however, needed a business partner to help get the patent on the blue jeans, and since he had purchased the material from Levi Strauss, could think of no better person to ask. Once he saw how much of a hit the jeans were already and how much potential they had, Strauss was only too happy to pair up with Davis and obtain a patent.
While we call them 'jeans' today, they were known as 'overalls' back in the day. They were worn only by farmers and those who carried out hard labor, since nobody else needed to wear clothing which would withstand heavy wear and tear. It wasn't until the 1960s, around 60 years after Levi Strauss' death in 1902, that they were actually given the name 'jeans'.
The Significance of Levi Strauss Day
The story of Levi Strauss and Jacob Davis is a real-life story of the American Dream. Since they were both immigrants to America, it gave (and still gives) many other immigrants hope of what they could achieve. During this particular time, men and women dreamed of coming to America and making a success of their lives. The American Dream told people that no matter where they were from or what their background, they could achieve their ambitions by working hard, not giving up and being creative. Strauss and Davis came from humble beginnings but managed to create one of the best-sold items of clothing in the whole world.
While many rich and successful people kept their money for themselves, Levi Strauss was a generous businessman who tried to give something back to those who were less fortunate. Throughout his lifetime, he made many donations to orphanages and other charitable organizations. This, along with his successful company, is one of the reasons why he is such an admired and respected historical figure in the fashion world.
Celebrating Levi Strauss Day
Levi Strauss & Co. does several things to help charities throughout the year. They hold Community Days in May each year where thousands of hours are donated to helping charitable organizations. They run community projects and all the employees get involved as a way of continuing the legacy that Levi Strauss himself left behind.
One of the good things that Levi Strauss & Co. has done in the 21st century is reduce the amount of water which is used during the manufacturing of their products. They have committed to recycling the vast majority of water which is used, reducing the water usage by a huge 96%.
While there are no specific events on Levi Strauss Day itself, it hopes to raise awareness of the man himself and his life. Some people are inspired to read a book about Levi Strauss and the story of the blue jeans, while for others, it marks the day they set up their own business and try to make a success of it.