On the video, it shows how the fearsome predator abruptly attacked the man, but not to kill him. Until the last moment, it has seemed that the man is about to be devoured.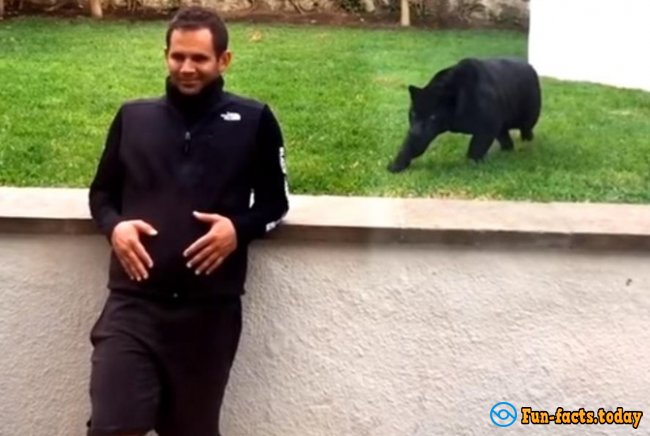 However, predator slowly creeps up to the victim and then pounces on it to have fun and to cuddle. The video has already been managed to see 131 000 times. The man on the video, Eduardo Serio, is the co-owner of the Fund «Black Jaguar and White Tiger» who knows very well that the animal wants to fool around with him. His trip to the city of Monterrey has forever changed his life. Exactly after this trip, he has found the Foundation to protect the wild cats.
At the supreme moment, he turns around and the cougar Kal-El (the birth name of Superman) is "kissing him."
The purpose of the charitable organization is "to teach humans to love and respect all living creatures" so it is written on the website of the kennel.