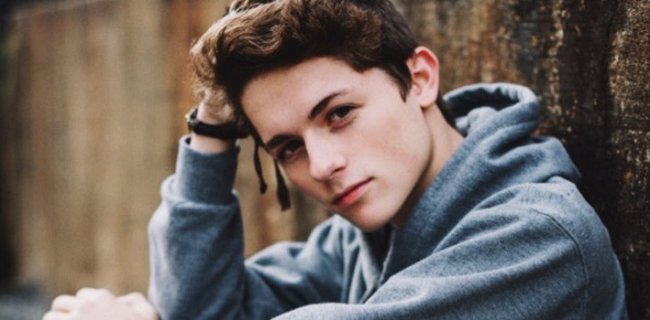 30 Facts About Dylan Dauzat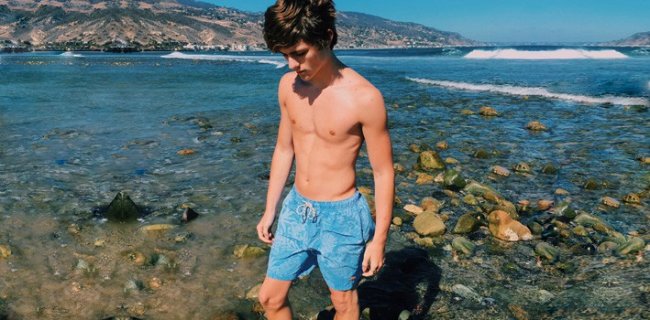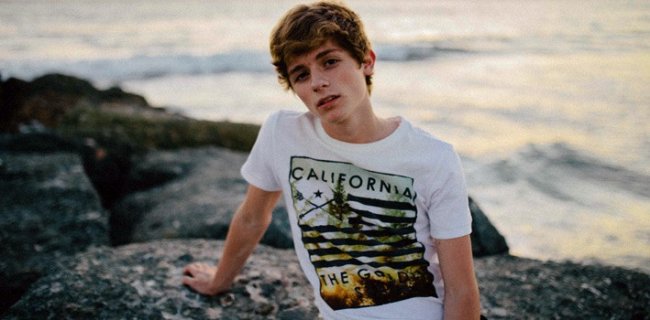 A self-made YouTube internet star, Dylan Dauzat is considered one of the hottest young celebrities of the day. His rise to stardom came via his self-reliance and creativity, courage, and daring. He's become an icon for everything 'internet fame' stands for and has inspired numerous others to follow in his digital footsteps. Today, millions of fans follow his exploits via the web, television, and print. He's made a good income and his youth allows for much opportunity for his new goals and plans which means we won't see him vanish from popularity anytime soon. With his internet fanbase alone he can launch any project he wants with millions of supporters. Here are 30 facts about Dylan Dauzat to sink your teeth into!
His full name is Dylan Luke Dauzat.
Dylan Dauzat is 19 years old, his birthday is on 2nd November 1997, making his astrological sign Scorpio.
He was born in Marksville, Louisiana.
He created his first video with a camera that was given to him on Christmas. From there he learned more and his skill turned into international fame.
Dylan Dauzat created his famous YouTube channel on 29th December 2012.
He holds the distinction of being ranked at number 21 as the most famous "Viner" in a 2015 poll from Vine.
On 14th October 2016, Dylan got his nose pierced.
His favorite candy is Dove chocolate. He states he absolutely loves it and jokes that he could eat an entire bag of it in an hour.
His grandmother gave him the middle name Luke.
He says he is still a kid at heart and loves Disneyland.
Dylan says that if he wasn't doing videos he'd have been an environmentalist.
Dylan Dauzat is also a pop singer who released his first single via iTunes on 5th December 2014. The song's title is "Kickin It".
His second single arrived on 7th May 2015 called "Mine Tonight".
His first EP is called "Magnetic" that was released on 4th June 2015, and has gone on to become quite the historical mention in several business categories like internet, media and music.
Dylan's favorite color is dark red.
His fans call themselves, 'Dylanators'.
Dylan Dauzat stands 5′ 9" tall (1.75 meters).
He gave up his lifelong fun of playing baseball due to his changing interest in recording videos.
Dauzat says he would play video games all day long, as he's an avid video game player. He loves playing GTA5 Online.
His most popular YouTube video is titled, "The Cute Things Girls Do", which was uploaded on 4th July 2013.
Dylan joined the Magcon Tour in February 2016 alongside fellow internet pop icon stars like Taylor Caniff, Cameron Dallas and Aaron Carpenter.
Dylan uses the hashtag Dylanator on Vine.
Dylan appeared on a Vine video with his fellow Vine superstars, Klairty and Jake Foushee and Kayden Stephenson called "The one friend who can't be quiet during a prank".
He states that his greatest joy in life is to make people happy – such a nice person!
Dylan Dauzat has also shown his charitable side, stating that charitable contributions are a big part of his agenda; he's been associated with the Ryan Seacrest Foundation and DoSomething.org, the anti-bullying non-profit organization. Dylan also visits children's hospitals.
Dylan says his favorite YouTuber is Connor Franta, and his favorite Viner is Rudy Mancuso.
Dylan got his first tattoo on 16th August 2016, it says "Proverbs 16:3" – which is "Commit your work to the lord, and your plans shall be established".
He says his music sound is a unique form of R&B and techno.
Dylan Duazat says his musical inspiration comes from J. Cole, for his storytelling ability in his songs, and Jason Derulo for his "funky vibe".
His snapchat name is DylanDauzat.