Are you dreaming of going far away, to see the world, make new friends and experience an adventure? Not everyone can decide on such a journey, the spirit of adventure is often rested on the blank wall of finance, logic, and career. We made for you a selection of inspiring travel films, the heroes of which managed to find the same internal drive.
Modern cinema has a lot of good (and not so) travel movies. Among this diversity, we have chosen not just a movie with beautiful pictures and attractions in the frame. You should be prepared that after watching any film from our list you will pack a backpack and travel before the end of the final credits.
The Secret Life of Walter Mitty
A touching story of a notorious office clerk, who one day takes off in search of adventure. A brilliant and inspirational film that is never too late to escape from the routine and the legendary song by David Bowie to conquer the volcano, to fight with sharks and play football in Afghanistan. Individual deserves praise Ben Stiller, who not only played a significant role perfectly but also acted as director of painting.
Euro trip
Surely even the creators of the picture did not expect such a resounding success. We must admit that the film's popularity is well deserved: light and funny story about the adventures of four young Americans in Europe is remembered for a long time. Crazy British football fans, a battle with mime, the red light district in Amsterdam, the dog with the human hand in Eastern Europe, the coronation of the new Pope and many other highlights gone in just 90 minutes!
Moonrise Kingdom
Travel can be different: sometimes you just want to run away from the adults and take refuge in my little cozy little world. This is what the heroes of this incredibly kind and naive film made. The cast (Bruce Willis, Edward Norton, Bill Murray), a unique sense of humor director (Wes Anderson) and, without exaggeration, a great camera work make this movie a must for viewing.
Inside Lewin Davis
One of the most underrated films of recent years tells the story of restless musician loser, traveling about in America late 50s. New York nightclubs, vinyl, folk music, the constant search for money, a night on the couch at barely known people.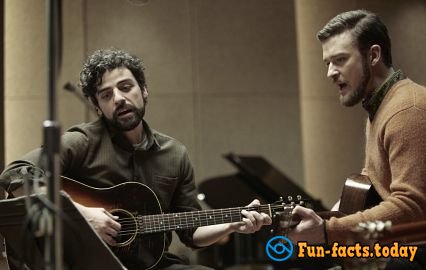 The Darjeeling Limited
A crazy comedy about three brothers who went to India in search of spiritual enlightenment. Heroes Adrien Brody, Owen Wilson and Jason Schwartzman for a long time did not communicate with each other, and from the very first minutes of the film, it is clear why: due to the constant squabbles, clashes, and misunderstandings they were dropped out of the train in the middle of such a huge and such a mysterious country. Now they have to learn to leave the past behind.
"The Grand Budapest» Hotel
Probably the best film of the last year received 4 "Oscar," "Golden Globe," 5 BAFTA Awards and the "Silver Bear." It is sparkling humor, colorful characters, and Europe of XX century, hovering over an abyss between the two great wars. Adventure Concierge, Lovelace, and his assistant will not leave anyone indifferent.