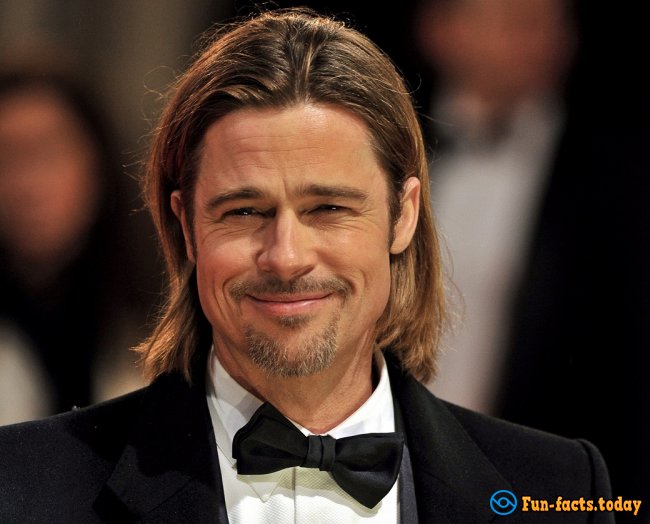 Brad Pitt is one of the biggest celebrities of our time. Ever since he played in that "Mr. And Mrs. Smith" movie alongside his wife, Angelina Jolie, this guy has become an icon overnight. And, despite the fact that you won't find him in tons of movies lately, rest assured that he'll be in pretty much every single "Top-10 artists of our time" list, not to mention he "owns" the hearts and minds of the ladies all around the globe. Yep, he's just that kind of guy – good-looking, charismatic, good-hearted, wealthy and happy. Almost forgot – he's got a super-sexy and beautiful woman, too! So, even if you're one of his biggest fans and think that you know EVERYTHING about him, I'll dare to claim that you'll say "Wow" at least once or twice after you read through my list of awesome facts about Brad Pitt.
– Mr. Pitt came to this world on December 18, 1963, which makes him 52 years old. He looks pretty great for a 50+ guy, doesn't he? His hometown is Shawnee, Oklahoma, the United States. His "official" name is William Bradley Pitt. So, why didn't he go with Will Pitt? Maybe because his dad's name is William! His mom's name is Jane, by the way. Brad has two younger siblings; a brother – Douglas – and a sister – Julie.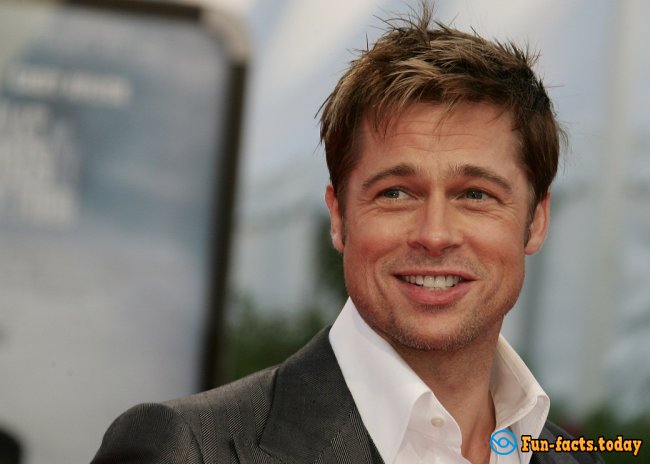 – Awesome facts about Brad Pitt: This guy has German, Scottish, Irish and even Cherokee Indian (!) roots running through his veins and he's 5′ 11″. When he was younger, Brad liked musicals, sports and debates. Do you know what his major is? Journalism!
Awesome Facts About Brad Pitt – Used To Drive A Limo, Got Famous After A Vampire Movie
– Fun fact about Brad Pitt: Before he had his big break in the acting world, he did a lot of "side work", including putting a costume of a huge chicken on to advertise "el Pollo Loco" and driving a limousine. Well, now HE is the one who's being chauffeured in big cities enjoying a ride in the back of a limo, so, thumbs up!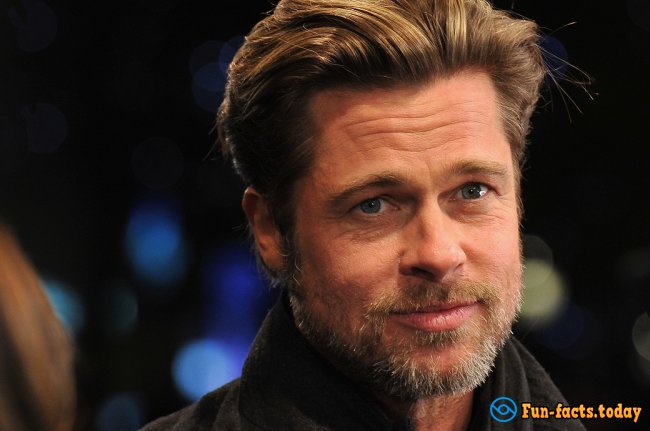 – Did you know that he once starred in Another World, a TV soap opera on NBC? As for his first film role, the future superstar had a part in The Dark Side of the Moon, a 1988 movie.
Awesome fact about Brad Pitt: His first breakthrough role was that of a vampire in Interview With The Vampire. True, today we have all kinds of vampire dramas on TV and on the big screen, but back in 1994 that movie was a real game-changer.
– Mr. Pitt turned down a leading role in Apollo 13 because he wanted to be in Se7en. At the end of the day, both movies turned out to be great, so, he would've scored big either way!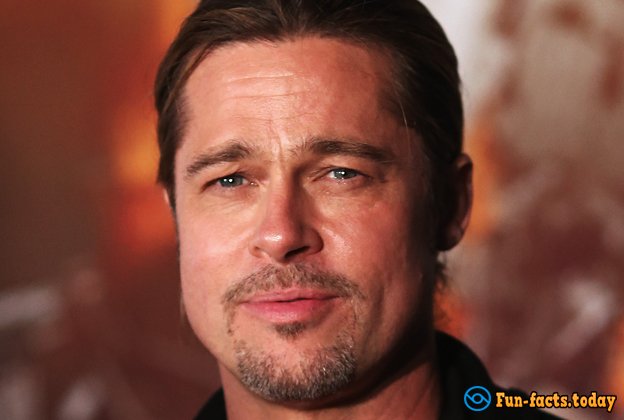 More awesome facts about Brad Pitt: He used to date Gwyneth Paltrow (he was even engaged to her!), went on a blind date with Jennifer Aniston and can't go to China because of his role in Seven Years in Tibet.
– They say Brad put 30 million US dollars in his pocket for the role in Ocean's Eleven.
– This man supports gay marriages, donated 5 million dollars after Hurricane Katrina destroyed countless homes in New Orleans and loves to play Taylor guitars.
– Interesting facts about Brad Pitt: He knows how to handle a gun, proudly owns a Single Engine Land pilot license and tore his Achilles tendon while on the set of Troy. Funny, huh?