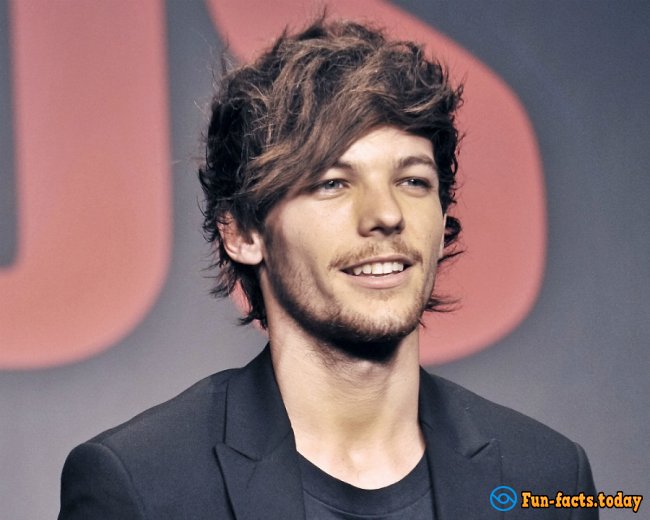 Louis is the "mysterious lad" from One Direction, one of the biggest boys-bands in the history of show-business. While Harry and Zayn were the "cute boys" and won over the hearts and minds of little girls with their hairstyles, Louis was always the serious one and never cared much about attention. Well, he did, of course, like any other young fella would in his shoes, but still – Mr. Tomlinson was the grown-up in One D. Today, when the band is "taking an official break", Louis is taking care of some personal stuff, but the fans are, of course, waiting for his debut single as a solo artist to drop. So, if you love him just as much as his fans do, or just wanna know what the deal with this guy is, check out the following awesome facts about Louis Tomlinson.
– Mr. Tomlinson was born on December 24, 1991. Yep, he came into this world on Christmas Eve! He's 24 years old and his hometown is Doncaster, South Yorkshire. This guy has 4 (!) sisters and two of them are twins! His dad's name is Troy, while his mom's name is Johanna. However, his parents split up when he was just a kid and he took his stepfather's name – Tomlinson (his dad's surname is Austin).
– Awesome facts about Louis Tomlinson: He's 5'6″ tall, his star sign is Capricorn, he doesn't have any cousins (strange, huh?) and his eyes are blue. Louis owns a dog (his name is Ted) and he got suspended from school once, which meant he had to retake year 12!
– This guy is a huge fan of Manchester United (the soccer club) and he plays the piano pretty well. Can you guess what song he likes to play on the piano most? "Mr. Brightside" by The Killers!
Awesome Facts About Louis Tomlinson – He Loves December, The Twilight And He's Not Gay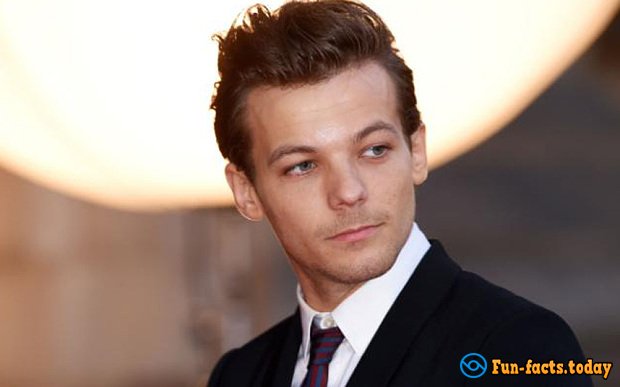 – More awesome facts about Louis Tomlinson: He will take a shower over a bath any time of the year, he loves the word boobs (as opposed to tits) and his favorite color is red (dark red, to be exact). Yep, he's quite the charmer, isn't he?
– Louis was the oldest member in One Direction, but he didn't really like to be the "grown-up". His favorite band is The Fray and he used to be in If I Had You, an ITV1 drama.
– Hilarious facts about Louis Tomlinson: He met Harry Styles in the X Factor bathroom! And, he licked Zayn Malik's lips once. Still, he claims that he's not gay! He even said once that fans who think he's homosexual weren't his real fans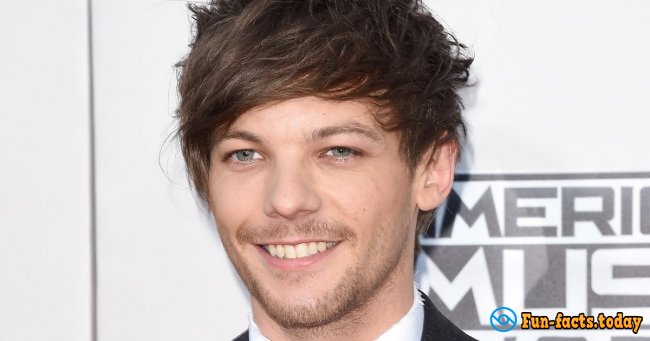 – He doesn't like birds, baked beans and admitted once that he's a terrible cook. At the same time, December is his favorite month in the year and he really wants to have a son when he gets older. Oh, and he's really messy (he said so himself).
– Back in 2012, a naked fella was trying to enter his hotel room at 5 o'clock in the morning! As it turned out, he was just drunk and was looking for the bathroom.
– Awesome fact about Louis Tomlinson: He really loves the Twilight Saga and even pretends to be Edward after watching it!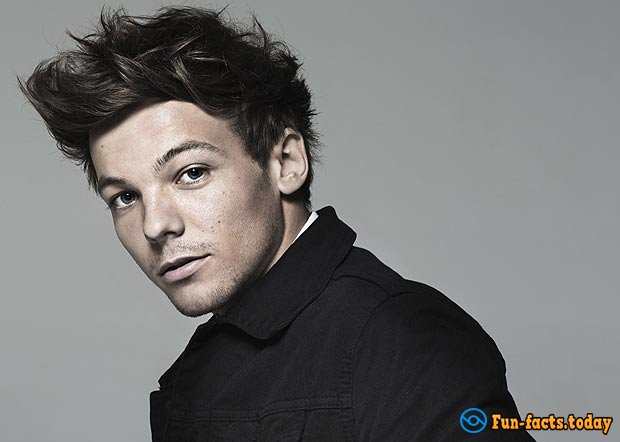 – Crazy facts about Louis Tomlinson: He pulled down Niall's pants down once (at a service station) and even tried to get into his bed when he was allegedly "sleepwalking". You still believe this lad isn't attracted to men? By the way, the fans did TONS of drawings, comic books and even short movies about him and Harry falling in love :).