Dogs – are not only friends of man, but also excellent athletes. And in the sea, they can not only swim but also surf.
Enterprising Americans have long understood this, so organized Surf City Surf Dog event – surfing competition among dogs.
Competitions are held every year; they passed for the eighth time this autumn.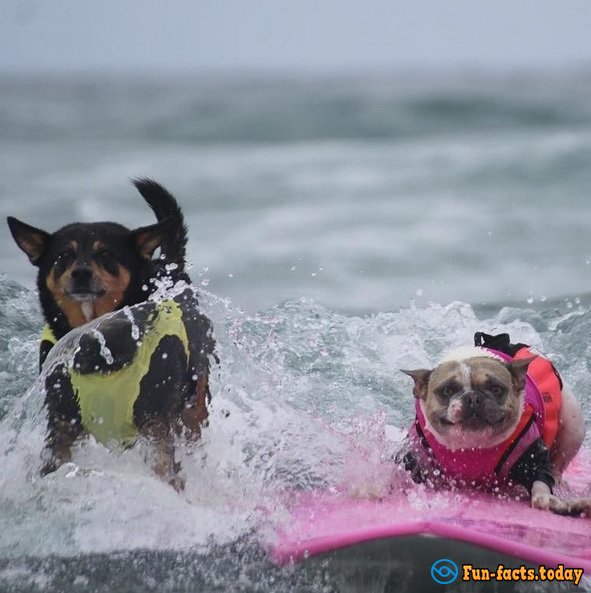 High waves of the Pacific Ocean, the dog-surfers conquer on the California coast in Huntington Beach.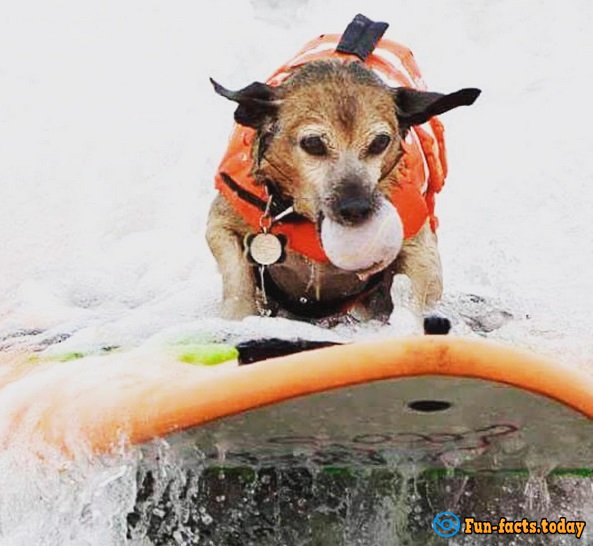 This year, the waves on the beach were quite high, but the four-legged athletes were not scared.
Competitions were held in several categories – according to the size of dogs.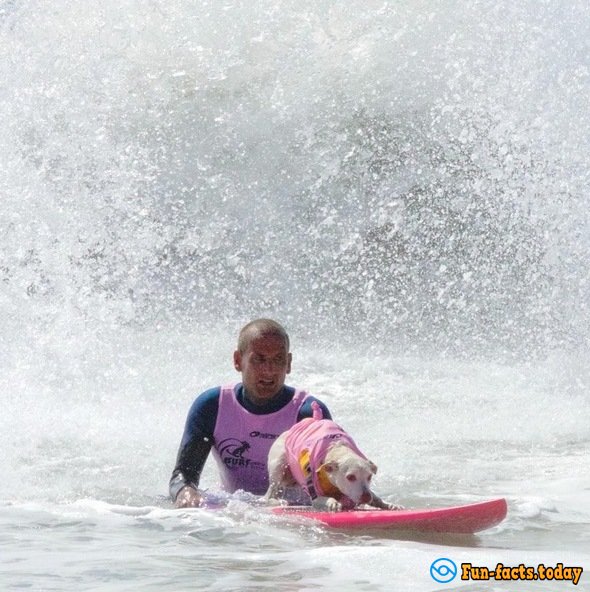 There were four weight groups.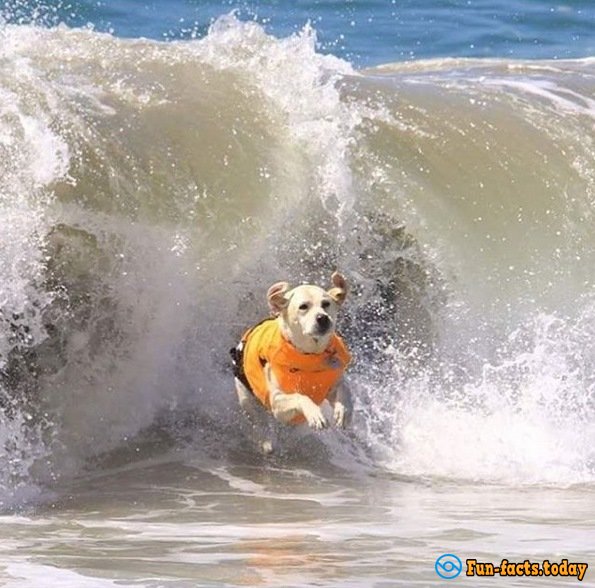 In addition, there was a canine surfing tournament in tandem: the competition between two dogs, and the dog with its owner.
In a separate category is the most complex: four-legged athletes evaluated by how confident they feel on the board.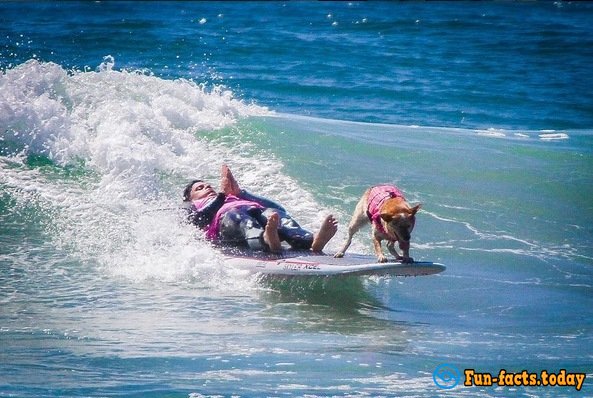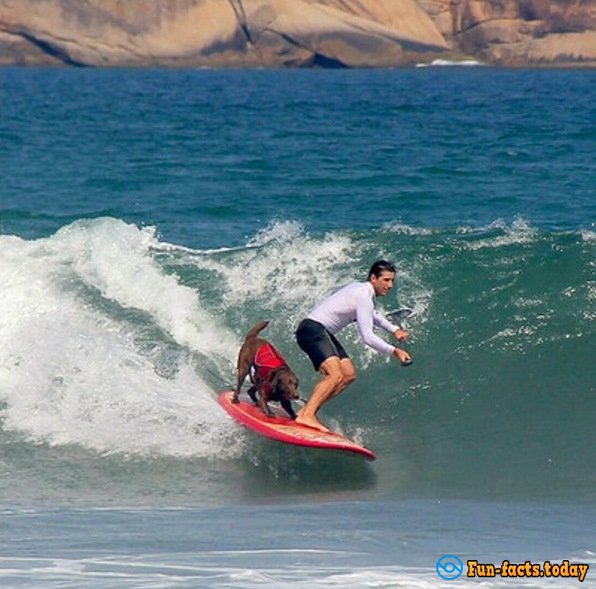 Dozens of pets extreme clashed in a battle on the crest of a wave with their owners.
Some even make a souvenir photo with the champions.
Most interesting is that in these competitions are no losers, because of all the participants, without exception, receiving medals for their participation in the tournament.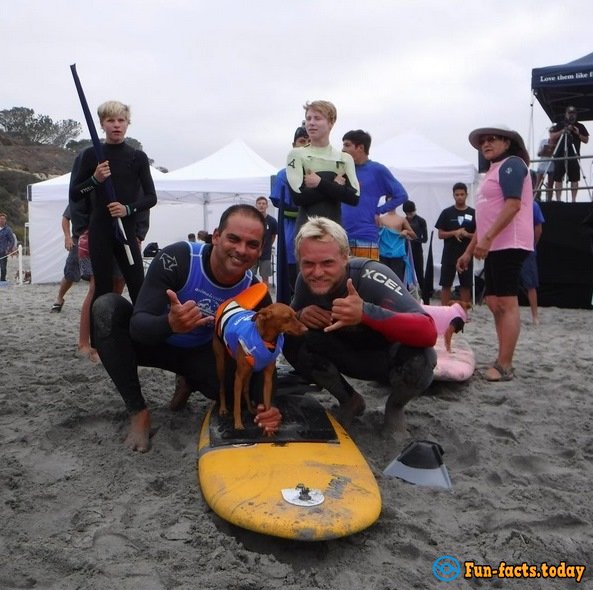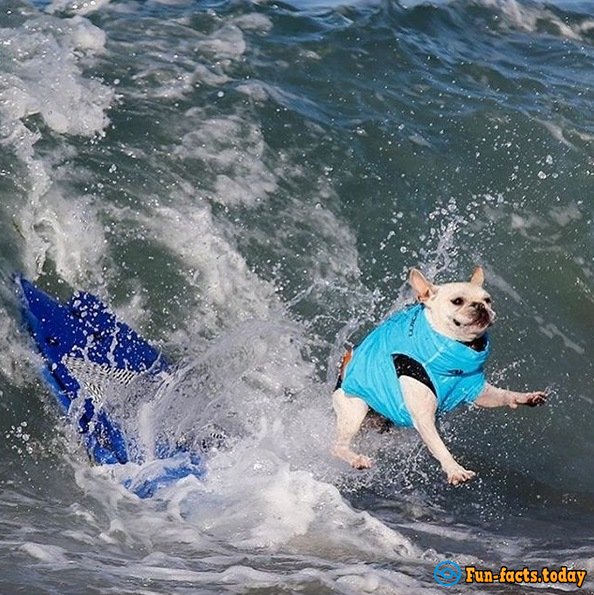 All collected funds go to the help of homeless animals.