Jeffrey Dean Morgan Facts | Negan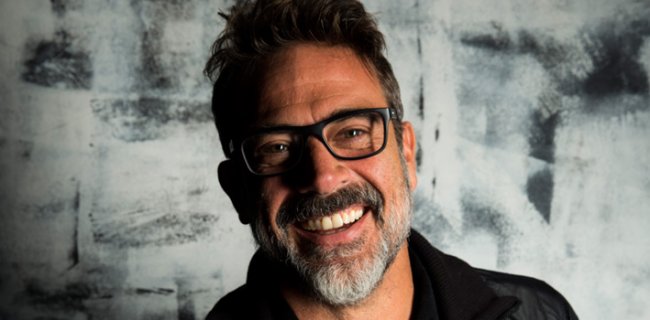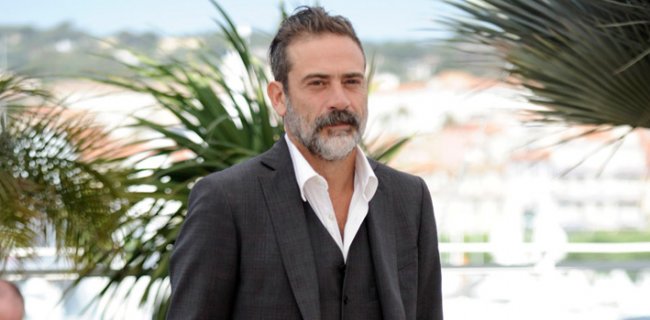 Jeffrey Dean Morgan is known to some as John Winchester from Supernatural and to others as Denny from Grey's Anatomy. But the majority of people who haven't been living on Mars for the past year will know him as Negan, the terrifying and charismatic villain from AMC's The Walking Dead. Here are some facts you might not have known about him.
Jeffrey Dean Morgan is 50 years old. He was born on April 22nd 1966 in Seattle, Washington, he grew up in the town of Kirkland. Jeffrey Dean Morgan (known henceforth as JDM because that is one long name) attended Benjamin Franklin Elementary School, Rose Hill Junior High, and was captain of the basketball team at Lake Washington High School. He even played basketball in college, but had to give it up after sustaining an injury. He is said to be a lifelong Seattle Seahawks fan (that's American Football for those of you who are sport challenged). Like his character in The Walking Dead, JDM enjoys baseball, though the lack of terrifying news reports about actors going crazy would indicate he doesn't love it quite as much as Negan. He now lives on a working farm in Dutchess County, New York, with his partner Hilarie Burton, his son Gus, and a bunch of chickens, cows, and alpacas. JDM, his partner, and Paul Rudd (of Ant Man fame), are co-owners of Samuel's Sweet Shop in the town of Rhinebeck, which faced closure when the previous owner, a friend of the actors, died suddenly.
Whilst living in Seattle, Jeffrey started up a graphic art company, before moving to California in 1991 to pursue a career in acting. Said career in acting went fairly smoothly, with bit parts in TV series, and 11 episodes of 1996's The Burning Zone, which ran for only 19 episodes. He continued to play bit parts until his agent, a good friend of his, quit, stating that she simply "could not resurrect his career". The day after she quit, JDM was cast as John Winchester in Supernatural.
Speaking of Supernatural, JDM plays the father of the two main characters, but is only 12 years older than the actor who plays his eldest son, Jensen Ackles. His Walking Dead co-star, Lauren Cohen (Maggie Greene) has also appeared in Supernatural, and she played JDM's wife in Zack Snyder's Batman V Superman, where the pair played Thomas and Martha Wayne. That's right, Maggie Greene and Negan gave the world Bruce Wayne.
JDM also appeared in Zack Snyder's Watchmen as the Comedian, a cigar chomping anti-hero that, like his other Zack Snyder character, is also father of a superhero, as the Comedian is the father of Silk Spectre II. He initially turned down the role of the Comedian in Watchmen because he thought his part would just be a cameo (after reading a grand total of 3 pages of the script). It was up to his agent to persuade him to read the rest of the script, after which he was happy to play the part. That was not so when he heard about a casting call for a villain the The Walking Dead, however. Once his agent told him of the opportunity he said "it's f****** Negan. And I'm f****** doing it". Once he finally decided to audition for Watchmen though, he actually got the part of the Comedian by being grumpy. All the other actors director Zack Snyder met with were "too groomed" and too nice. Use this next time someone tells you to cheer up.
Like all actors, Jeffrey Dean Morgan has had to acquire new skill sets for specific roles. For his role in P.S. I Love You JDM had to learn to play the guitar in a week. He was lucky enough to be taught by Nancy Wilson from the band Heart; if you've never heard of them they formed in the 60s and did that "Barracuda" song. JDM was reportedly very happy with the arrangement because he had a crush on her when he was a kid!
You may or may not have noticed that Jeffrey Dean Morgan has a scar on his right cheek. You might have mistaken it for a weirdly placed wrinkle, but he actually got that from trying to break up a fight between a guy and his girlfriend. He was driving past a 7-Eleven on his motorcycle (because he's cool) and noticed some guy beating up his girlfriend. He pulled over to try and stop the guy (again, because he's cool) and the girlfriend smacked him in the face with a broken bottle (because she was not cool).
JDM has a love of animals, dogs specifically, because who doesn't? In 2006 he donated a piece of his artwork to Rescues' Walk of Paws celebrity art auction. The proceeds went to help shelter dogs and cats in Pasadena, California. When his dog Bisou died at the age of 17, his fans rallied amongst themselves to donate to The Brittany Foundation, another charity dedicated to helping homeless dogs, in Bisou's name. Because a guy that cool can only inspire coolness in others.
Jeffrey Dean Morgan bears a striking resemblance to fellow actor Javier Bardem, and has even stated in interviews that when he gets recognised people often mistake him for the scary guy from No Country For Old Men. According to another interview, in Flaunt Magazine, he lives by 2 rules: "We don't tattoo someone's name on our body, and we don't get married". That's my life's ambitions flushed down the toilet.
So there you have it, a few facts and a little fun, about everyone's most conflicted crush, the terrifying Jeffrey Dean Morgan. Try to spot the scar next time you watch The Walking Dead, if only to take your mind off of the horrors that are sure to follow his appearance on screen. And remember that he loves puppies; any guy who loves puppies can't be all that bad, even if IMDb says that he's most well known for playing amoral, villainous characters, underneath it all he's just a big softie.