Today it is extremely difficult to surprise anyone by anything. But still there are people who follow the trends of modern fashion and choose completely strange pets. Here is the top list of the most bizarre pets.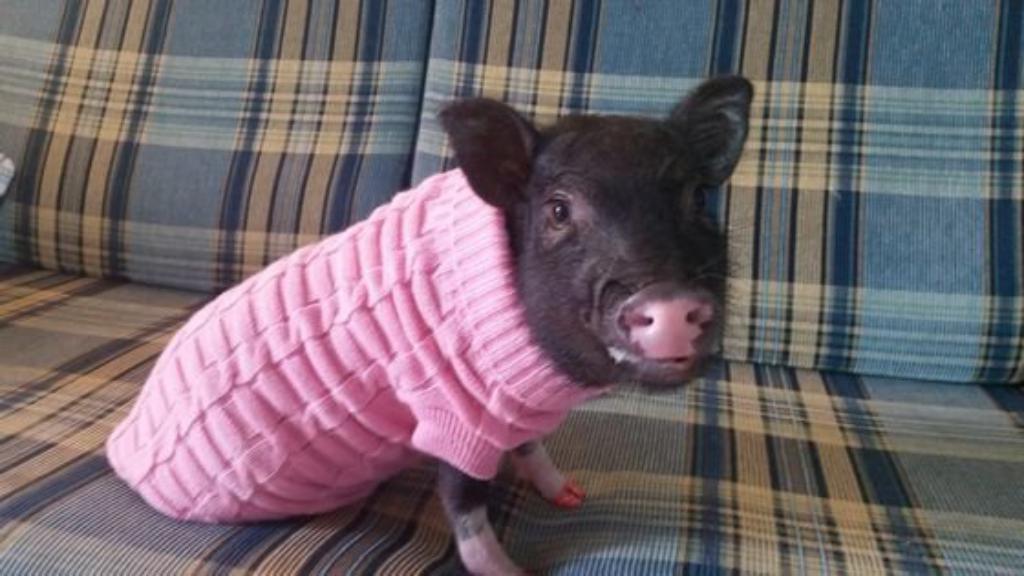 Mini-Pig
Weight of adult mini-pigs is not more than thirty kilo, and length is about one meter. Breeding of mini pigs began in Germany, about half a century ago, but their existence as pets has become a normal practice just recently.
With proper training, you can get quite "mannered" piglet. They are rather neat creatures, especially if they are taught to clean since childhood.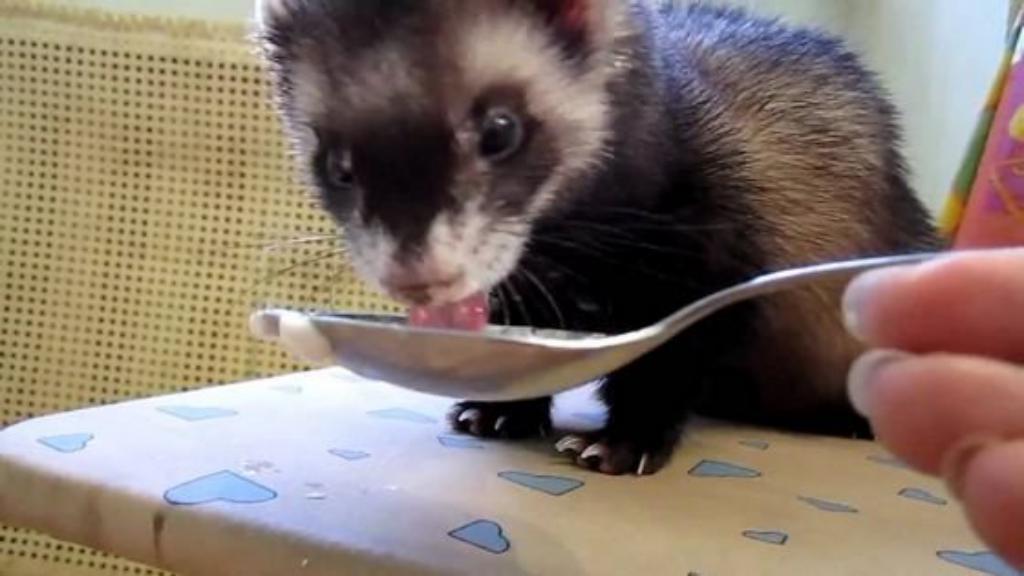 Ferret
They are extremely popular among those who wishing to have an unusual pet. Surprisingly, they are not less popular than cats and dogs. These animals are very friendly and love to play during waking hours. It should be noted that they are awake a small period of time – no more than four hours a day.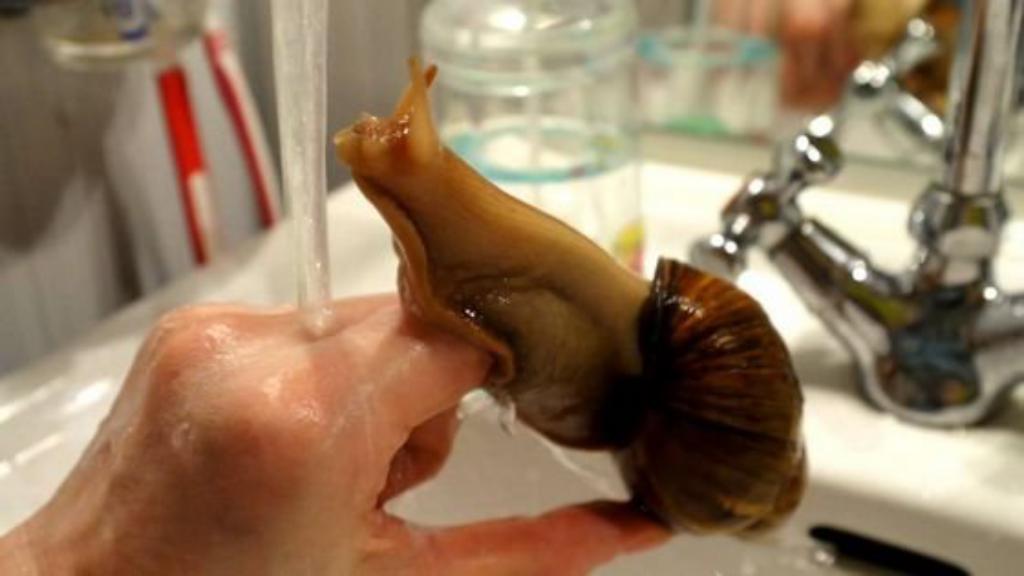 Achatina Snail
Huge snails can also be pets. They are unpretentious, never bored, you don`t need to take them for walk, and it is necessary to feed them only twice a week. The animal is omnivorous and ready to eat fruits, fish, porridge, meat and mushrooms.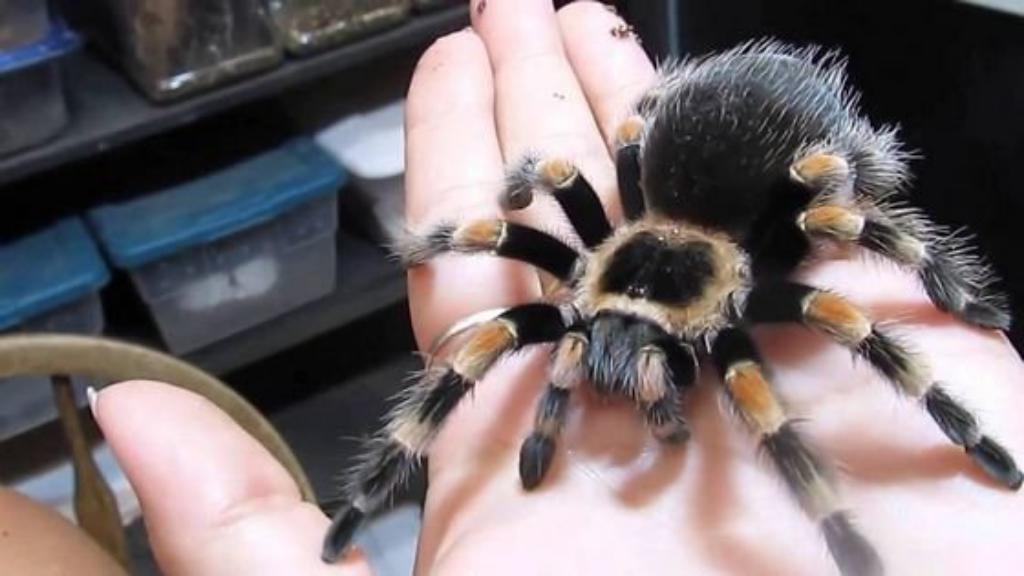 Tarantulas
Lovers of strong sensations have them as a pet. In the wild, they can easily cope with small birds, but if you want to keep them at home, cockroaches and mice will be enough for feeding. Tarantulas kept in terrariums. They like to sit on the palm the owner. The length of these spiders is about ten centimeters.
Iguana
Purchase of iguana is not difficult today. These reptiles have recently become quite popular as a pet.
But keeping iguana as home pet is not easy and not cheap. In addition, her sharp claws can easily hurt you.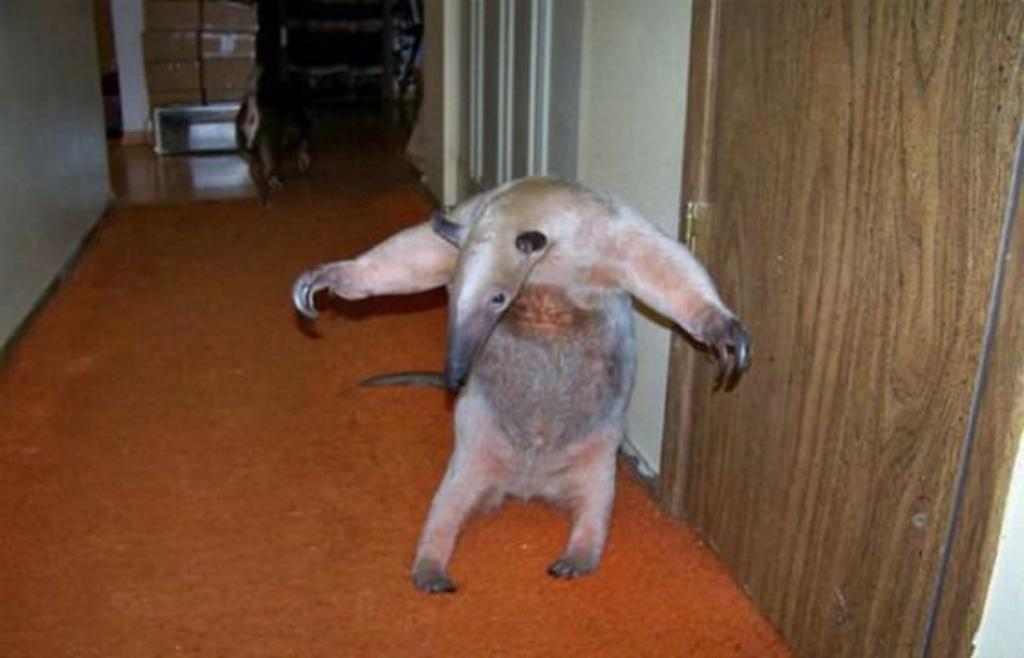 Anteater
The popular pet in the United States is an anteater. They are fairly quiet, unpretentious in food, clean and funny animals. Their popularity continues to grow every day. It may be that they have become popular after the famous walk of Salvador Dali with his anteater on a lead along the city streets.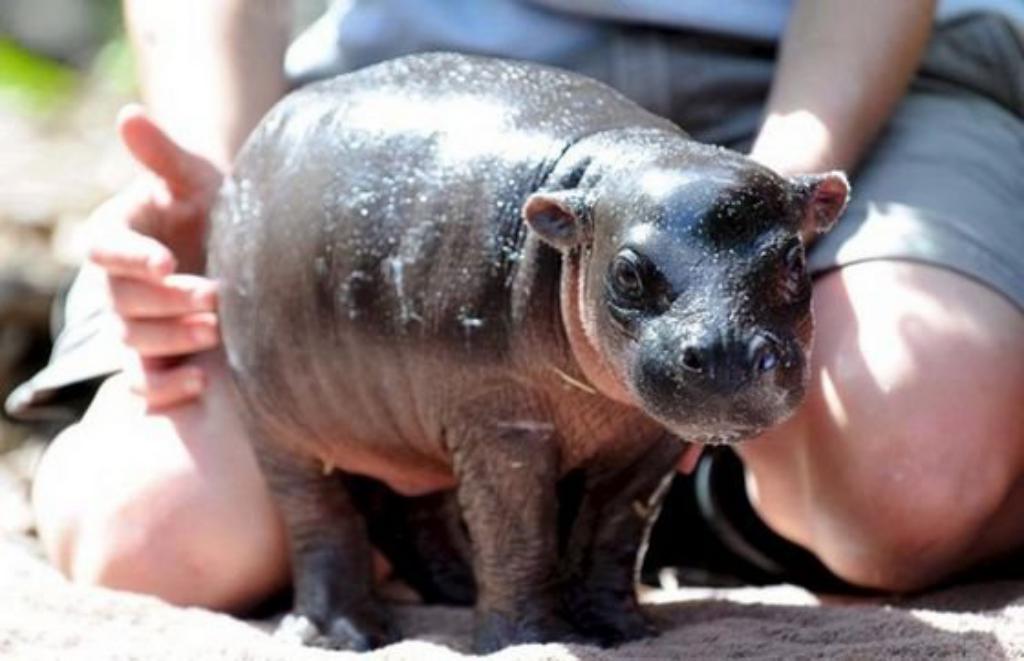 The strangest pet.
Oddly enough it seems man's desire to live close to the iguanas, kangaroos or lama. No less strange looks that the person has a spider, a tarantula, a crocodile or a skunk as a pet. But it is quite unusual when people have hippo as a pet.
Such pet got spouses that live in South Africa. Almost ten years ago, they saved little hippo during the flood. Since then, the grateful animal named Jessica did not want to leave their saviors. She even has her own bed – a mattress on the terrace of the house.