At first glance it may seem that dangerous and aggressive dog breeds is one and the same thing. However, experience shows that non-aggressive dog of large size due to improper handling may cause serious, even lethal, harm to humans. Therefore, this article is divided into two parts. In the first part we will focus on the most aggressive dog breeds, in the second – on the most dangerous.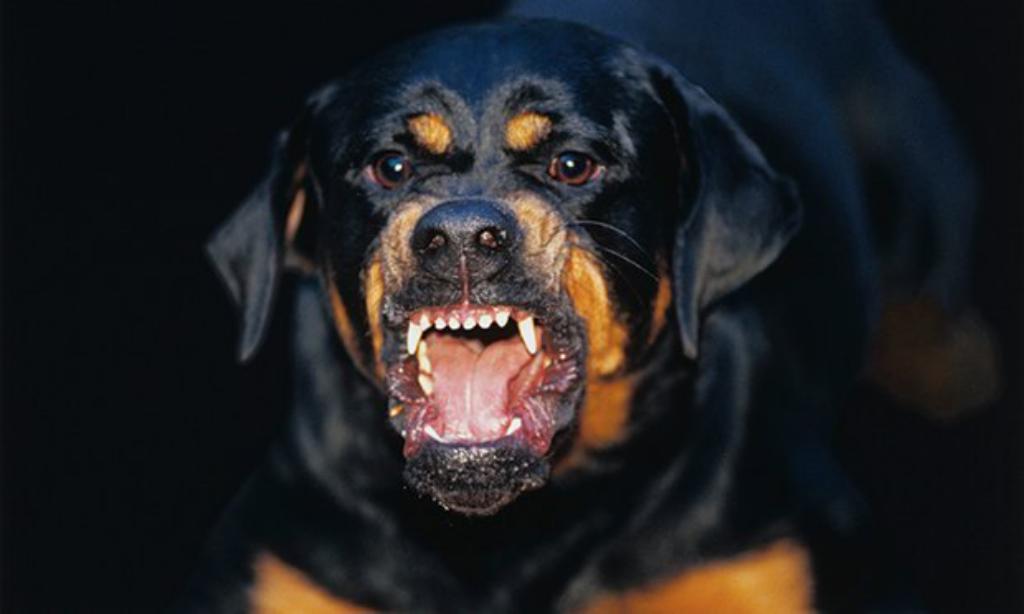 The most aggressive dog breeds
In 2006, a draft federal law, named "About breeding and maintenance of aggressive dog breeds in the Russian Federation" has appeared in Russia. In it was a list of aggressive dog breeds, which have proposed to prohibit keeping by ordinary citizens. After the promulgation of the law provoked a strong public reaction, and due to it, law has not been adopted. However, an extensive list of aggressive dog breeds presented in that document is really interesting. In the list bellow you can see those agressive dog breeds:
Aidi, the Ainu ( Hokkaido dog), Akbash, the Akita Inu, Akita American ( big Japanese dog), Shepherd Bergamo, German Boxer, Briard (Berger de Brie, Berger Briard), Broholmer, also called the Danish Mastiff, Bouvier des Flandres, Ardennes Bouvier, Alapaha Blue Blood Bulldog, Otto, American Bulldog, Ca de Bou or Perro de Presa Mallorquin, Bullmastiff, English Bull terrier, English Staffordshire Terrier, South African Boerboel, Welsh Terrie, Berger Blanc Suisse, Dalmatine, Laika, Belgian Shepherd (also known as the Belgian Sheepdog or Chien de Berger Belge), Caucasian Shepherd Dog, Central Asian Shepherd Dog, East-European Shepherd, South Russian Ovcharka, Estrela Mountain Dog, Siberian Husky, Rottweiler, St. Bernard dog, Jagdterrier, mestizos (mongrels) of all indicated breeds.
Inclusion non-aggressive by nature dog in the list may seem strange, but not so simple. We should not forget that even the most innocent-looking dog is a descendant of the wolf, which already can not be called non-aggressive due to their predatory nature.
Ancient instincts can doze off with the right way of life of the animals. However if, for example, you would keep sled dogs in the apartment for long, worth noting that they are intended for constant activity, sooner or later it can splash a serious outbreaks of animal aggression. A special danger is posed by large dog, which is difficult to handle, even for an adult, not speaking about child.
American Veterinary Medical Association (abbreviated AVMA) has done research to find out the most unsafe dog breeds for the human. For a basis was taken the number of cases of deaths that have been taken as a result of attacks by dogs of different breeds in 20-year period of time from 1979 to 1998. After processing the statistics in the magazines published by the AVMA, the top 10 most unsafe dog breeds list has been published. Getting into certain breeds of dogs in the list looks at first sight surprising, but quite logical when you consider the views expressed in this article above.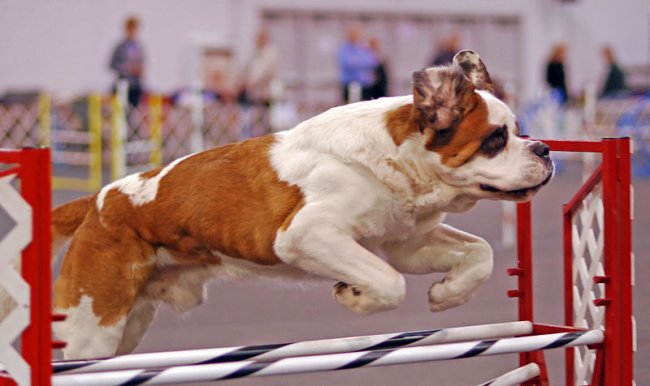 10 place. Saint Bernard is a breed of giant size, originating from the working dog from the Italian and Swiss Alps, which was originally bred as a lifeguard. One of the most powerful dog breeds. Saint Bernard named Rayttes Brandy Bear moved during the competition 2905 kg in the wagon. Exactly their strength and size makes St. Bernard breed one of the most dangerous dog breeds.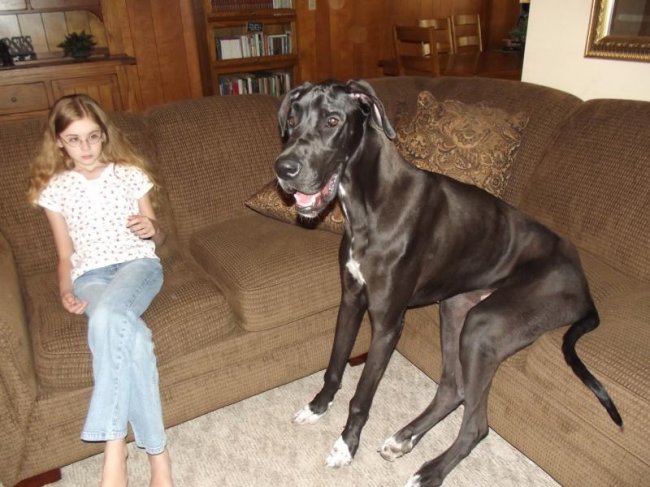 9th place. Great Dane is the tallest breed of dog in the world, bred for hunting. The champion of this breed is a gigantic Great Dane from Michigan named Zeus, whose height is 111.8 cm. Standing on his hind legs, he reaches 2.2 m in height. Weight of giant is equal to 70.3 kg.
Another Great Dane has become the most strength dog in the history of by moving the cargo 3428.5 kg. All that has been said about the power and size of St. Bernards, can be applied to Great Dane, and considering that this dog is belong to hunting breeds, only adds a hidden danger.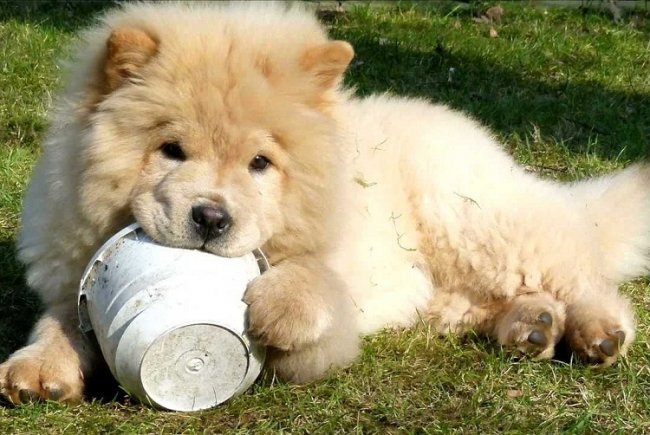 8th place. Chow Chow is one of the oldest dog breeds in the world. According to studies, this breed relates to first primitive dog which have evolved from wolves. This genetic proximity to the wolf explains why this sweet-looking dog can be very dangerous. With a lack of exercise (which Chow Chow it is vital for this dog, since this dog is bred for protection, hunting, reindeer and as sled dogs) and simply out of boredom Chow Chow can attack humans. Therefore, those who have children should think twice before buying a dog of this breed, by the way, one of the most expensive breeds in the world.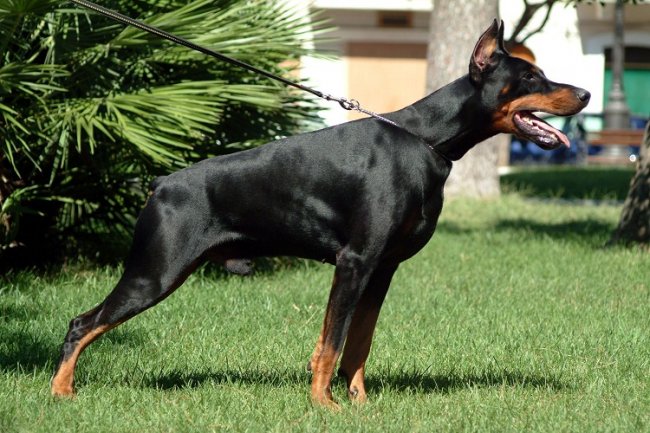 7th place. Doberman. The presence of this war-dog, frequently used by the police, should not be a surprise. Moderate malice is an indispensable quality of Dobermans.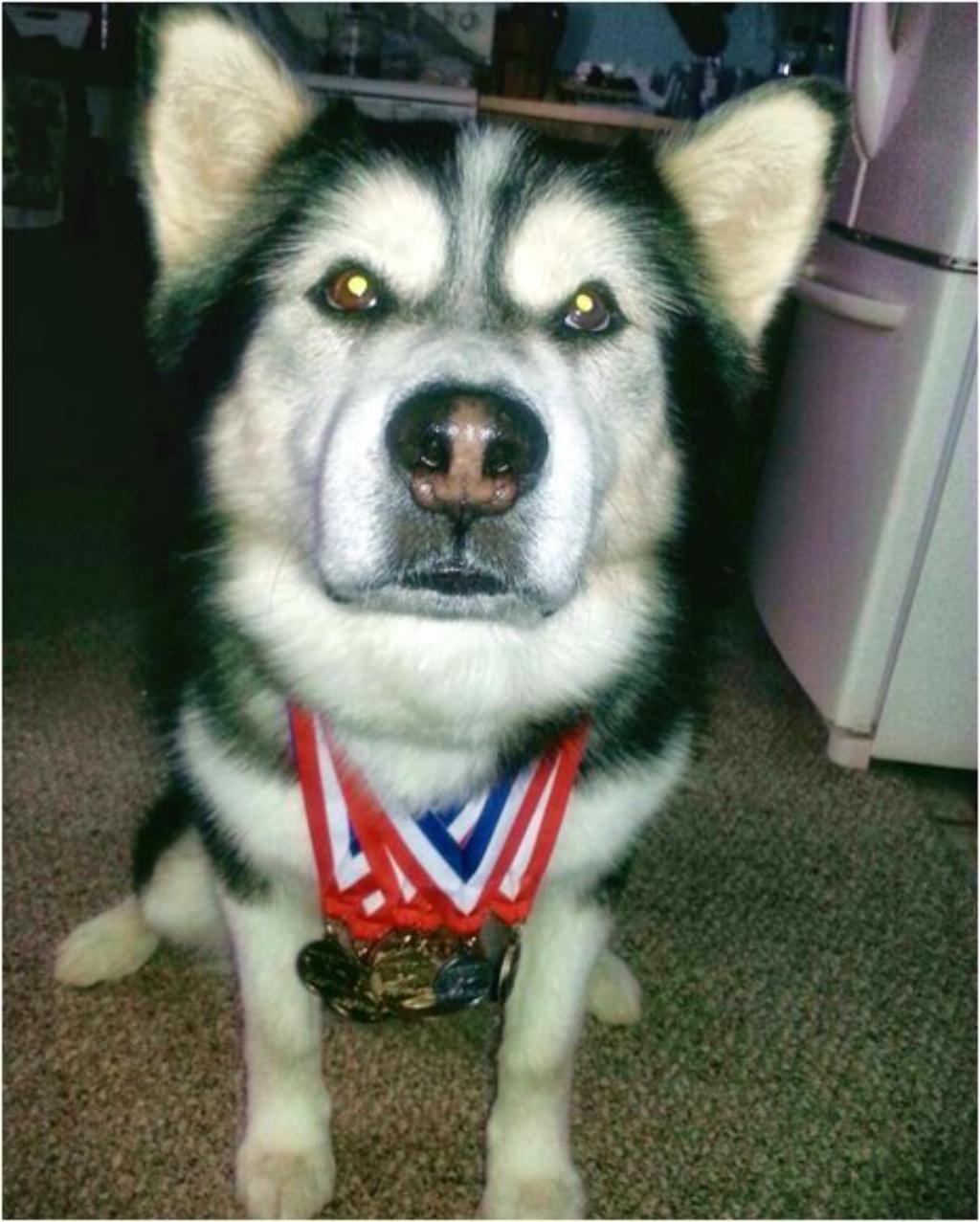 On the photo – Alaskan Malamute named Rader, who is a champion of traction load. His personal record – 2072.5 kg.
6th place. Alaskan Malamute was bred in Alaska by crossing the large breeds of wild wolves and sled dogs, designed to work in a team, one of the oldest breeds of dogs. The genetic closeness to the wolves, great physical strength, the need for constant physical activity makes this breed unsafe for people in case of improper upbringing and lifestyle.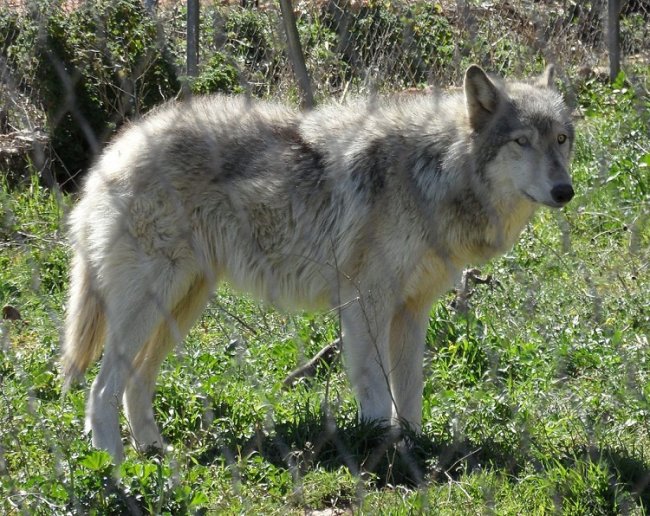 5th place. A hybrid of wolf and dogs, wolfdog. The danger for the person of this unrecognized at international level breed is primarily due to their wolf-mind and a strong hunting instinct. At the same time wolfdog is still closer to dogs than to wild wolves. They are controlled by man, and their advantages are much more developed intuition, intelligence and endurance than normal dogs.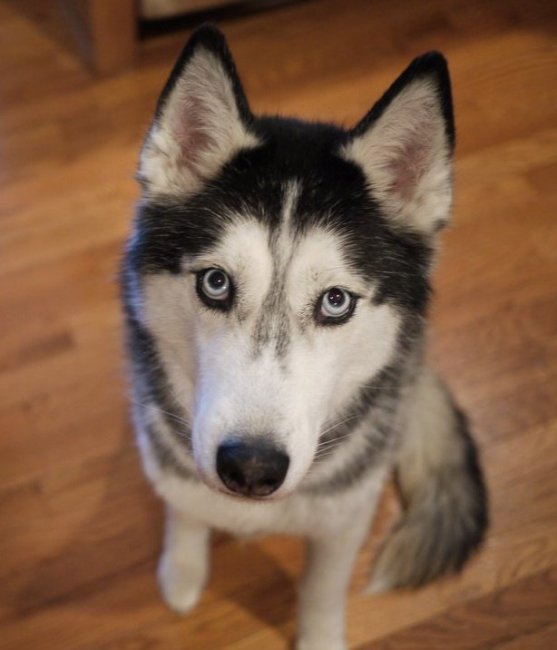 4th place. Siberian husky. Having examined the DNA of the Siberian Husky, scientists have ranked them to the number of 14 oldest dog breeds, whose genotype is the least differ from wild wolf. The breed was developed in ancient times by the Chukchi people. Siberian Husky under the right conditions, implying a constant physical activity, is very friendly to people, because initially they were held directly in the dwellings. But if you lock Huskies in 4 walls, its need for activity will turn into aggression.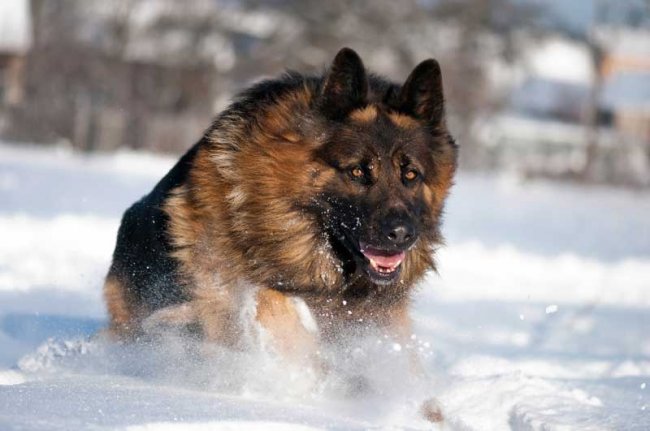 3rd place. German Shepherd. This breed of guard dogs, are often used by police and border guards, also got in this list.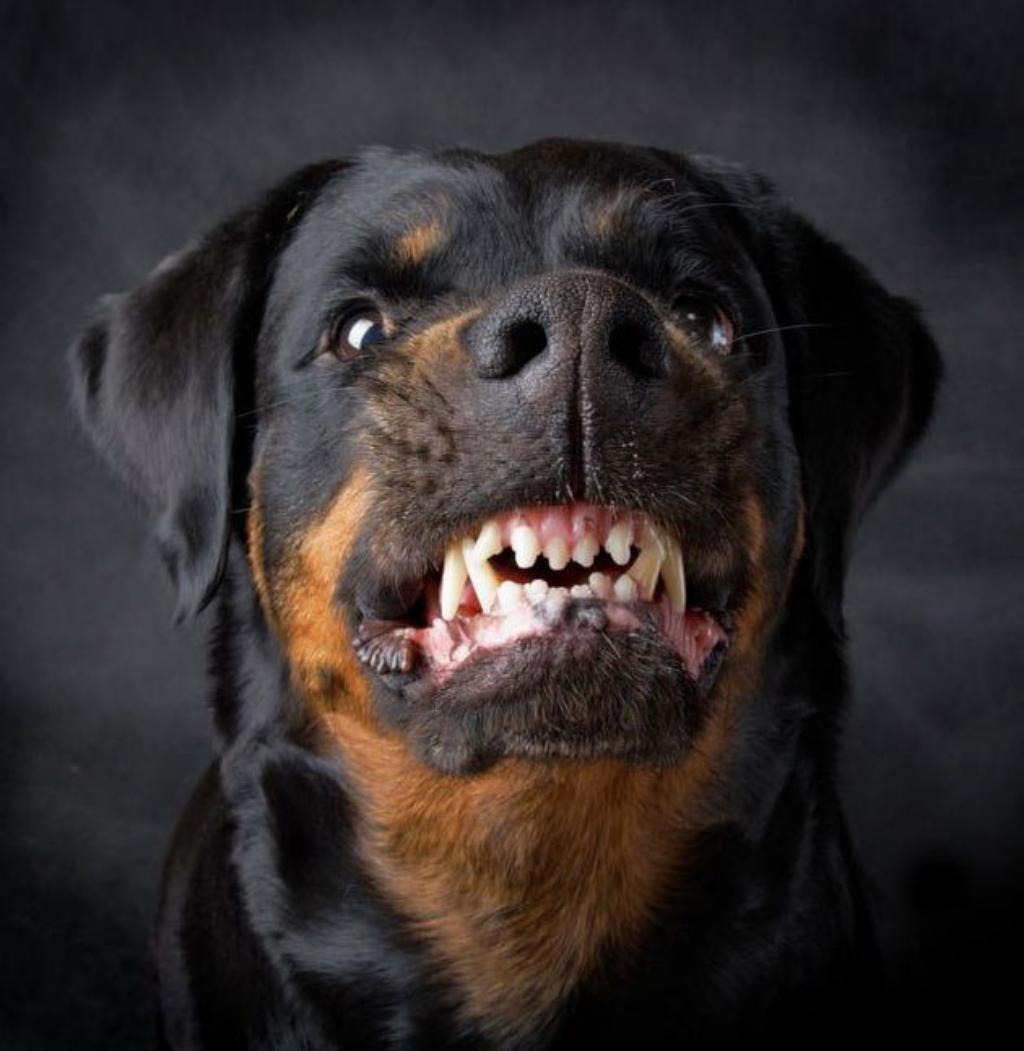 2nd place. Rottweiler is a war-dog breed, inclined to outbursts of aggression. As a German Shepherd, it is used in the police and border protection. At the same time Rottweiler is heavier and more dangerous than the German Shepherd. According to statistics, 2 people are dying from Rottweiler attack every year in the United States.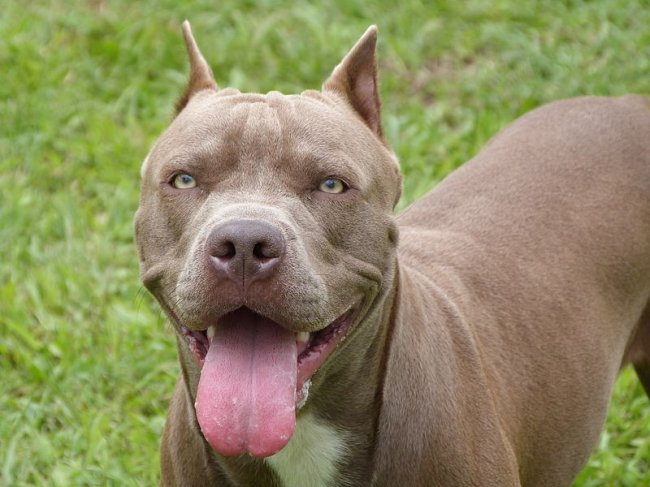 1 place. American Pit Bull Terrier. This fighting dog is a symbol of dog aggression. For last 20 years 66 people died after pit bull terriers attacks in the US. After the ban of dog fights in America, breeding of Pit Bulls was banned at one time too. Their aggressiveness has been successfully used by the police.