Rainbow food, as it is called Unicorn food, has reached the sushi. Learn how to cook the bright dish and surprise everyone with your masterpiece.
If you have a bad mood or just want a riot of colors – try to cook a new trend of the season – rainbow sushi!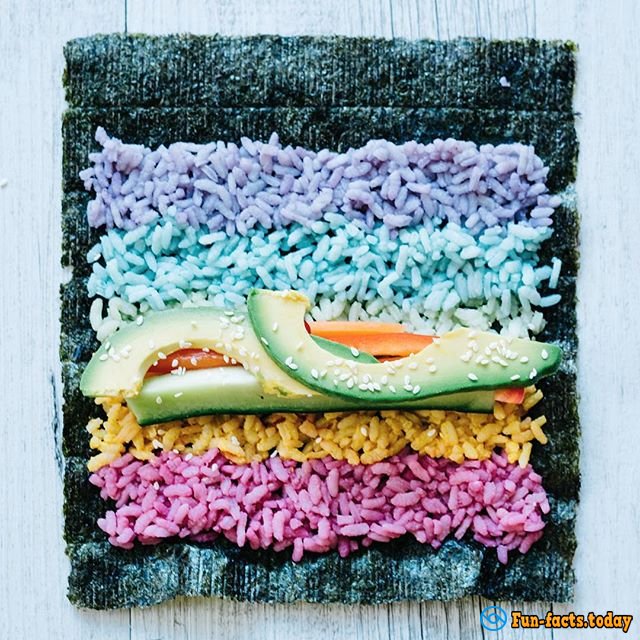 This is not only delicious but also beautiful and positive! Such food is called food for Unicorns and food of the future. In Instagram, such food is assigned with a hashtag #rainbowfood, the most colorful masterpieces from around the world publish it.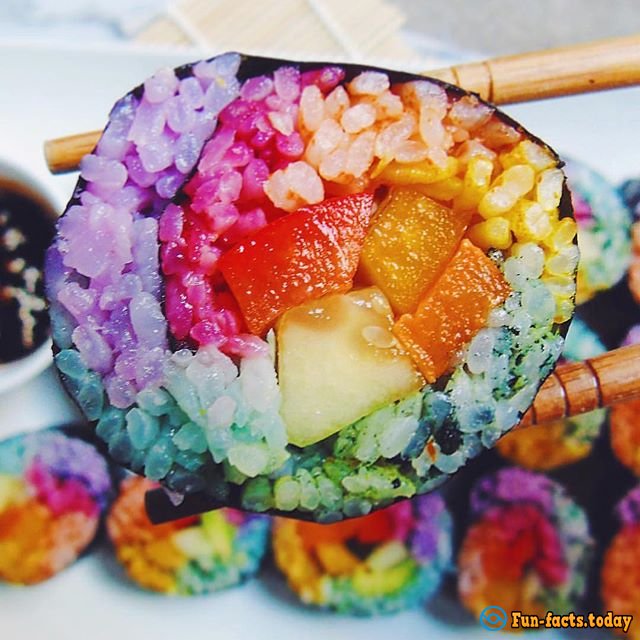 But the most popular and unusual is rainbowsushi dish. We offer you a selection of the most striking and extraordinarily delicious rolls #rainbowsushi, which certainly will inspire you.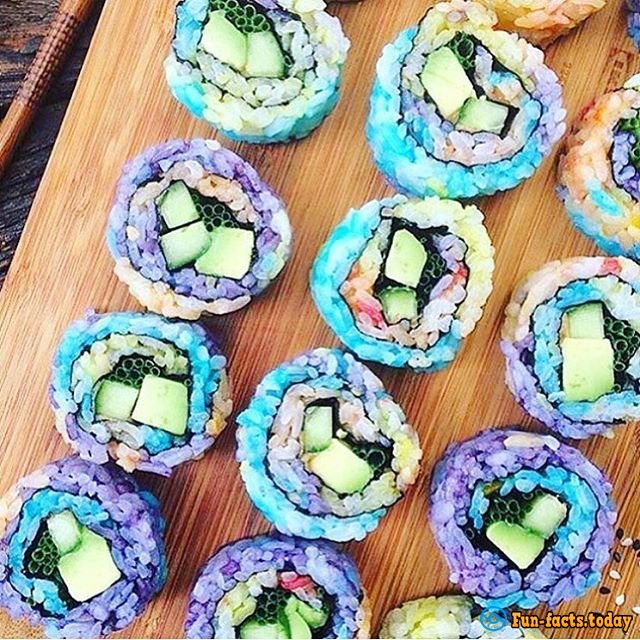 After all, they have already conquered the internet! And if you still make up your mind to prepare this beauty, it is likely that it will then be a pity to eat them.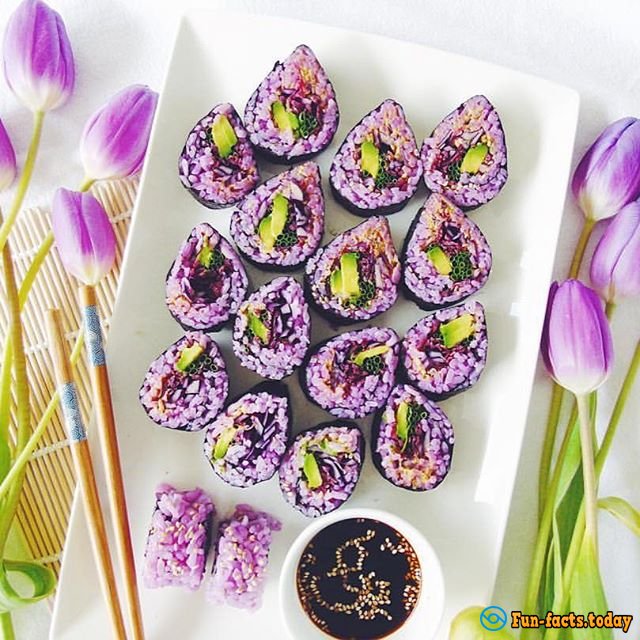 To prepare the rainbow sushi, you need only natural dyes and no chemicals.
For yellow color use the turmeric powder. And if you mix turmeric powder and spirulina, you will get light green (mint).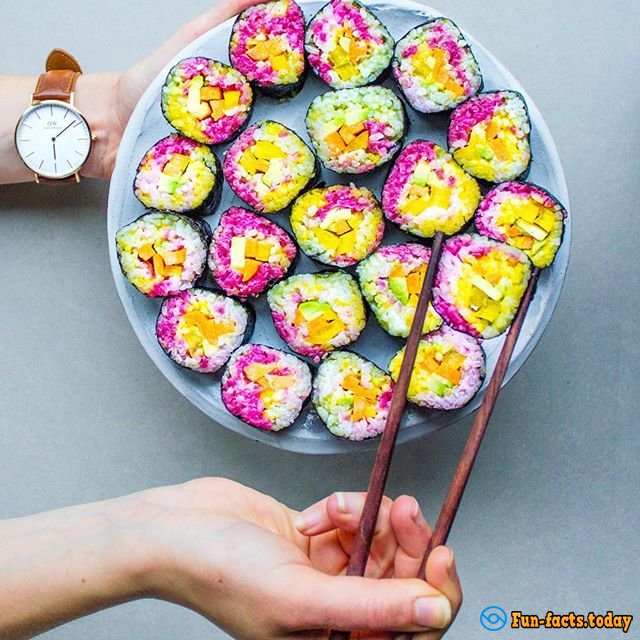 Beet powder (or juice) creates a red color. A combination of beet juice with a small amount of turmeric gives an amber hue.
Purple cabbage will help to make a purple color. And if you add to the juice a little bit colored soda, you will get the blue color.
Sushi toppings can be anything – from avocados to fish.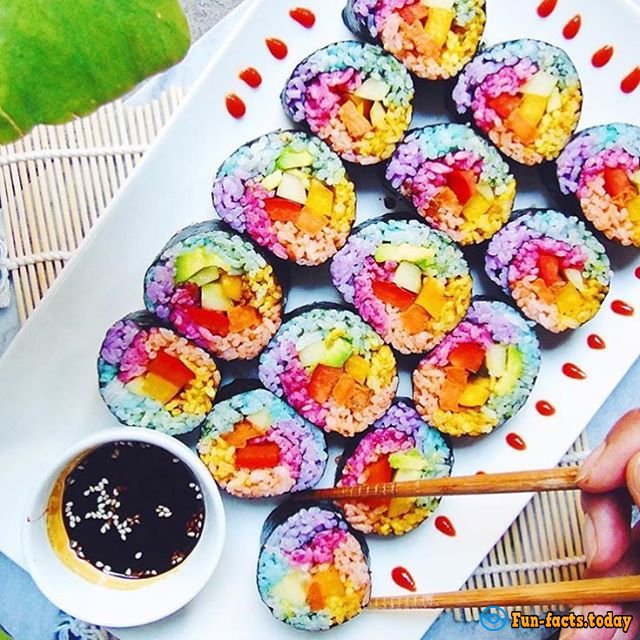 So turn on your imagination and do sushi to suit your mood.