Animal rights groups consider fanaticism and crime tattooing the skin of pets and productive cattle. They say that animals can not be ask for permission. Maybe it is totally against tattoos whatsoever on anyone. But the owners of animals, fish and other animals do not listen to activists and lovingly tattooed their pets – for identification or for beauty.
Tattooed dogs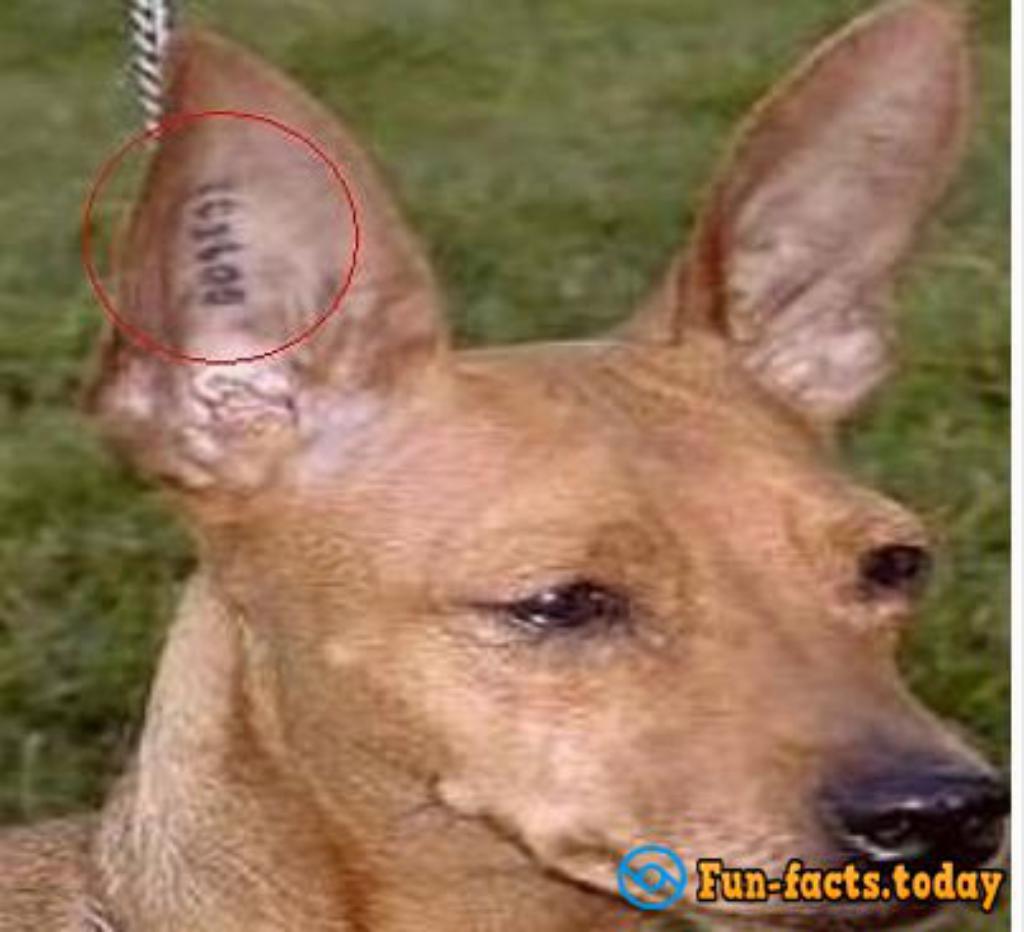 Dog owners – of too restless puppies or such who can be stolen because of fashion on the breed, – have the ability to relieve their anxiety by making the animal an identification tattoo. Often tattooed code contains information about who is breeder of dogs and the number of its pedigree, registered in the relevant bodies. Such tattoos are made to dogs in early puppyhood under general anesthesia. In other words, it does not hurt. Dog ID, as well as a collar, is the envy of stray dogs)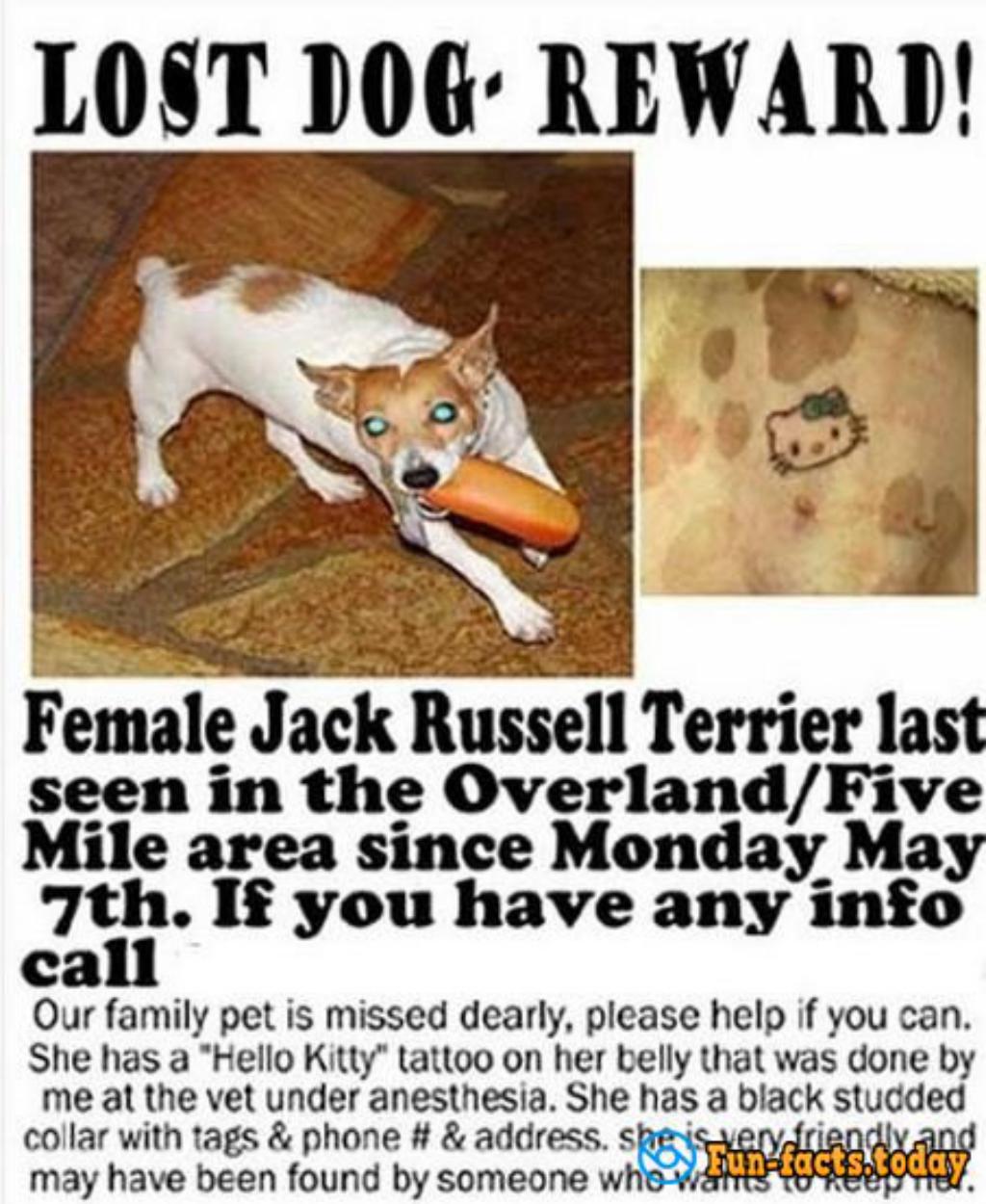 Professional tattoo artist can have a cute Jack Russell Terrier and make a tattoo of "Hello Kitty" on the belly skin of his restless, energetic "girl" . Sooner or later, such mischievous dog can lost in the city. But she's the only one with Kitty on the belly. That is why she will be found and returned for a reward.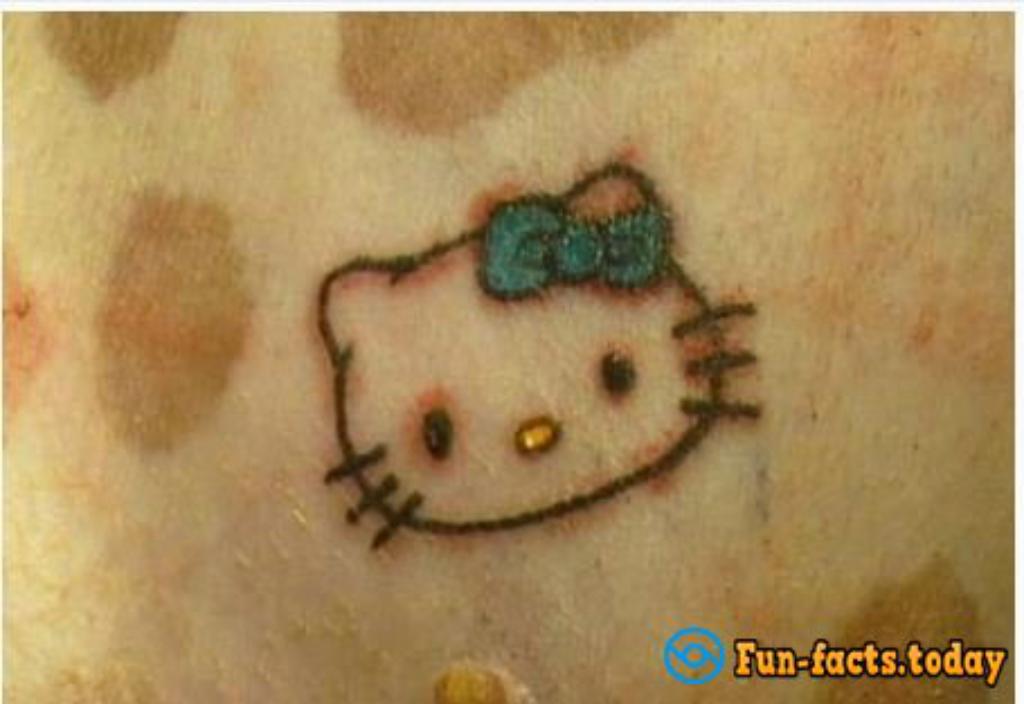 And this fashion dog should love to howl American rock 'n' roll, and should be able to bring beer to her hostess and not to wince from marijuana smoke.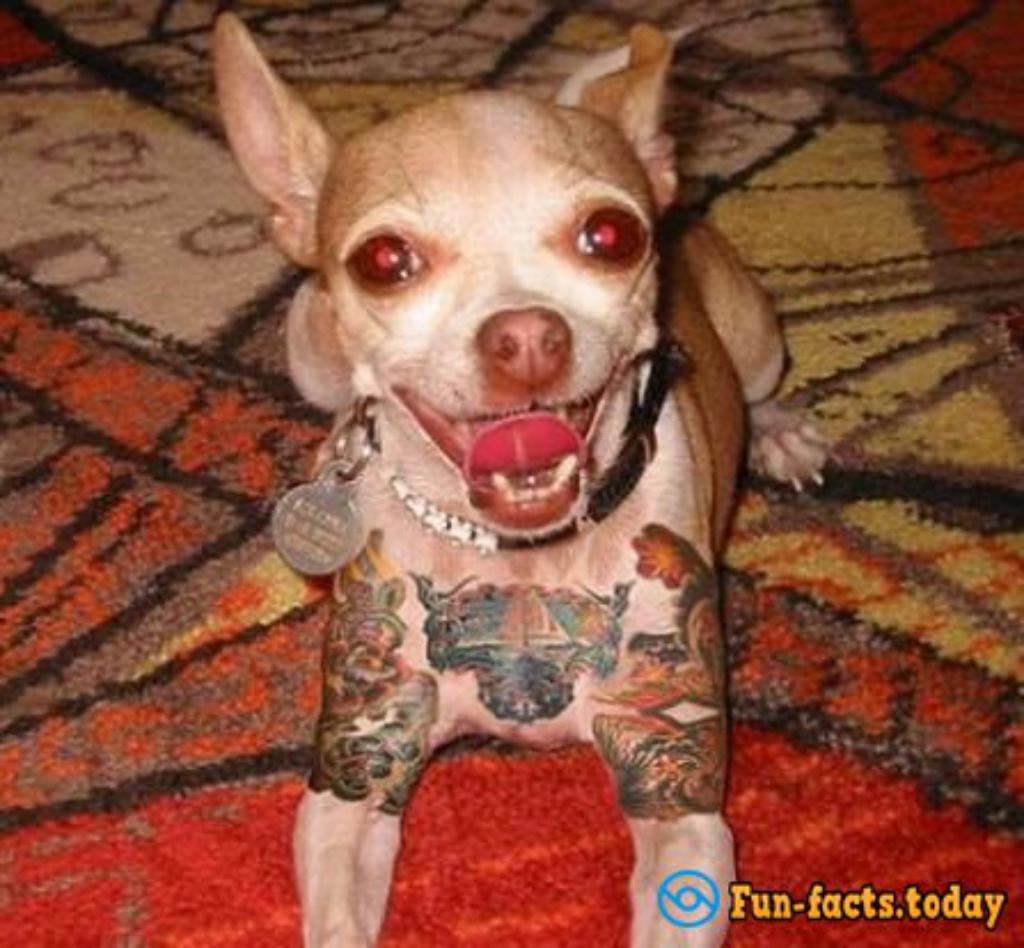 Tattooed fish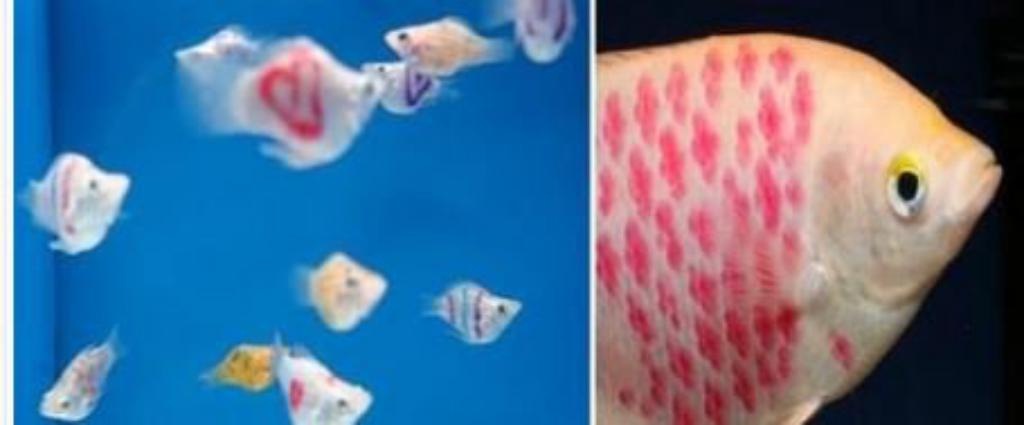 No one can say with certainty, is it hurt to the fish or not. Scientists believe that the pain sensitivity of fish is low, because of their primitive brain. But it is known that many of them are killed by tattooing. The fashion for tattoos aquarium fish come from Singapore and China. Masters do not blab their know-how. There are two versions: either the fish driven into a narrow tube and painted by using a laser or they become multi-colored using a needle. Someone is willing to pay for such fish, and someone – to cry.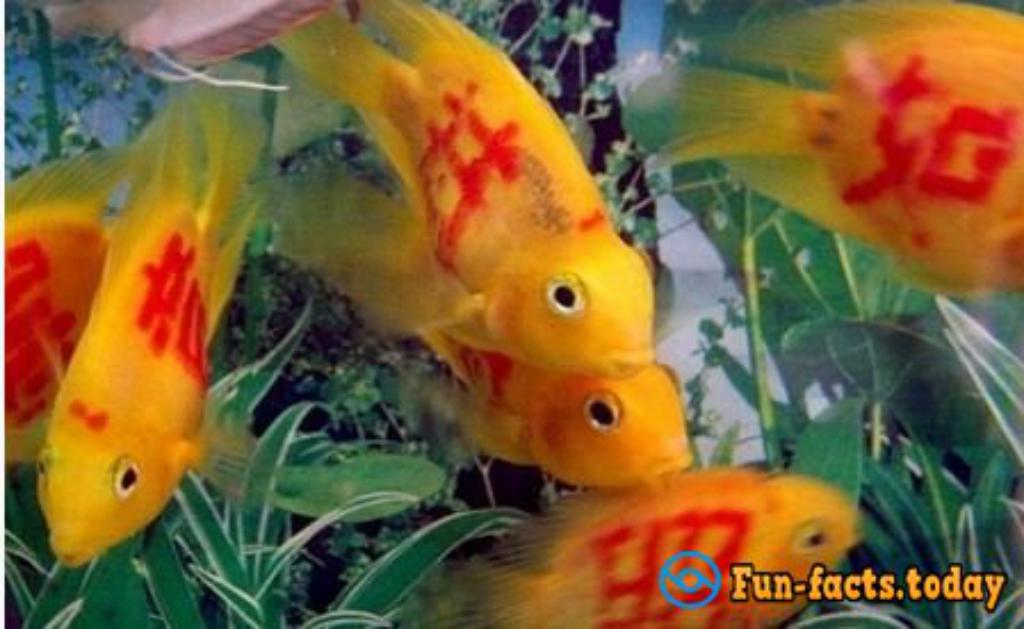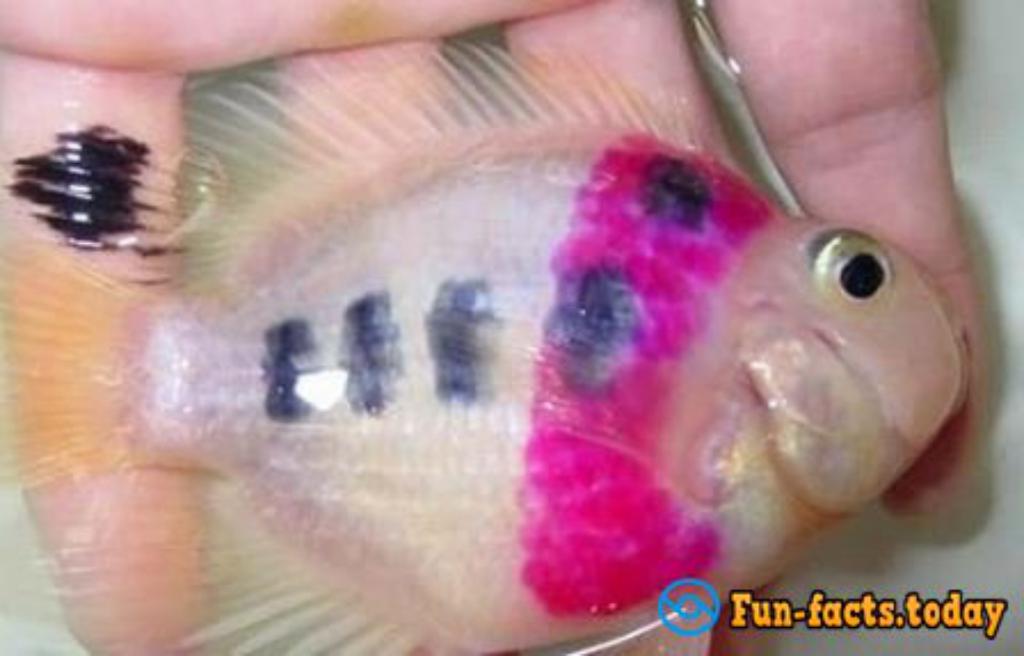 Tattooed Piggy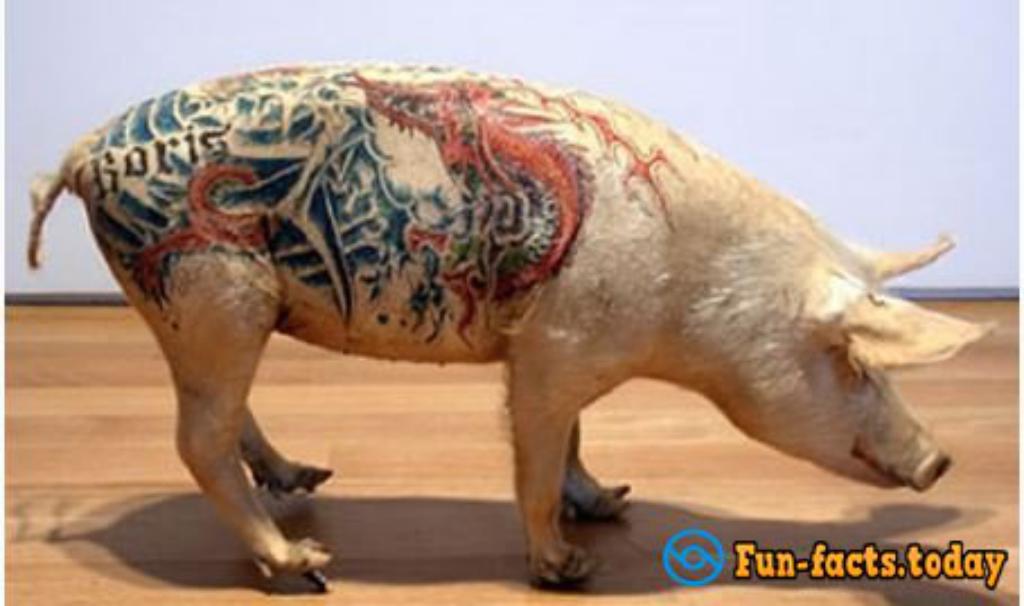 Belgian tattoo artist Wim Delva in his spare time mocks pigs. Whatever, he says, they do not die a natural death. So let them live beautifully for some time.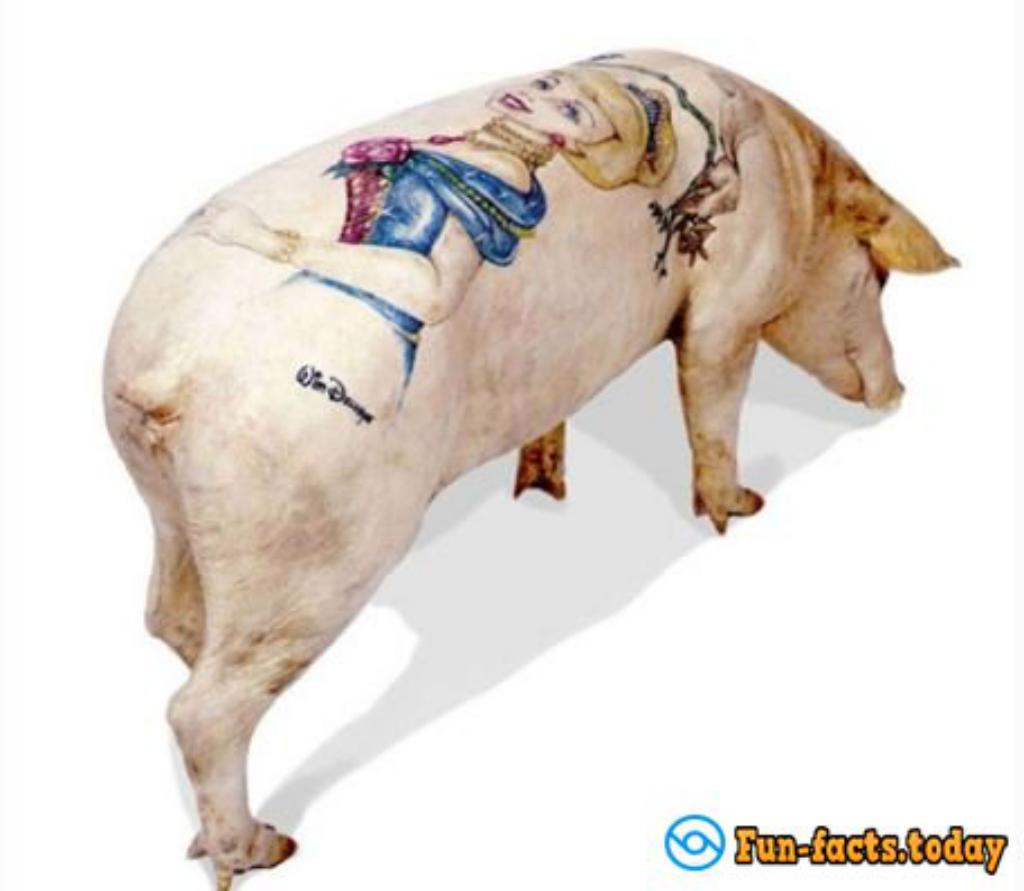 He likes to paint on the pigs, and then watch how pictures are stretched, while pig gains its weight.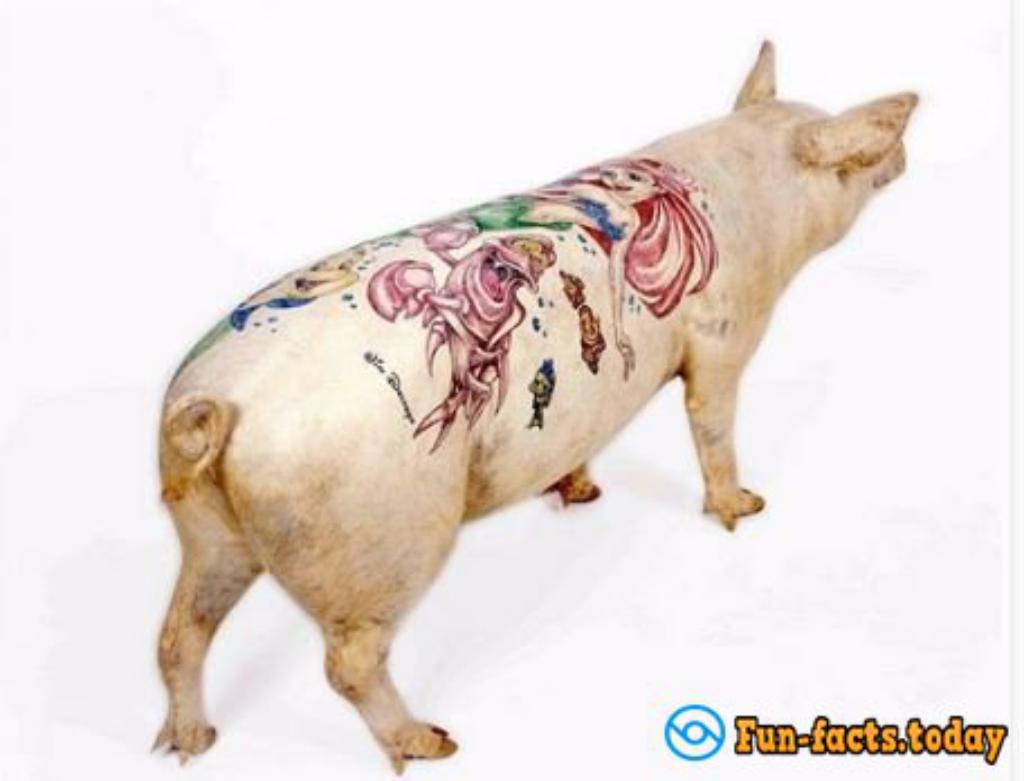 Belgian conceptualist is doing tattoo for pigs since 1997. But he was not allowed to misbehave in Europe, therefore Delva moved to China, where the rules for the treatment of pigs are much easier. Interestingly, the artist is a staunch vegetarian, and his guinea pigs are allowed to not to go to the slaughterhouse.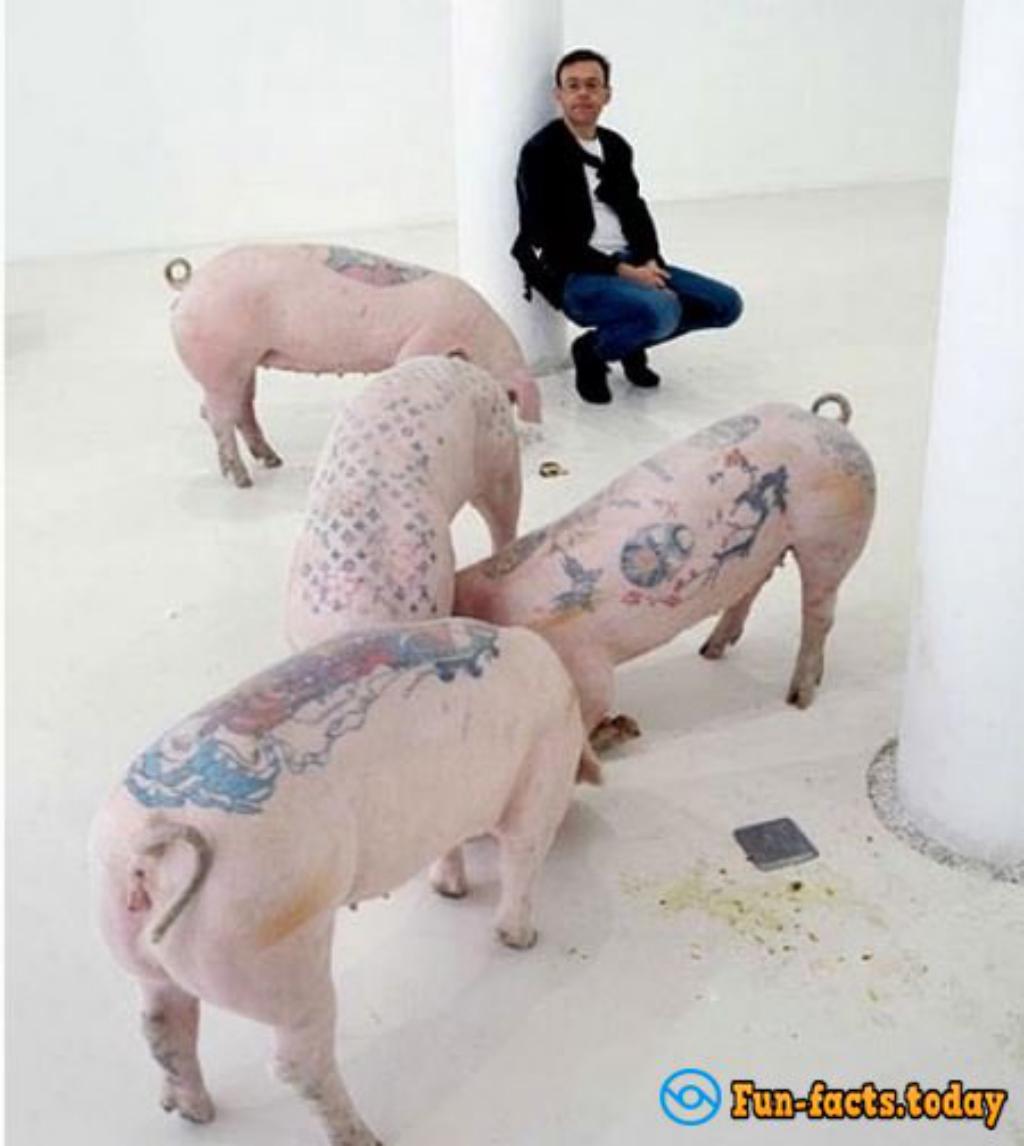 Tattooed Olympic cow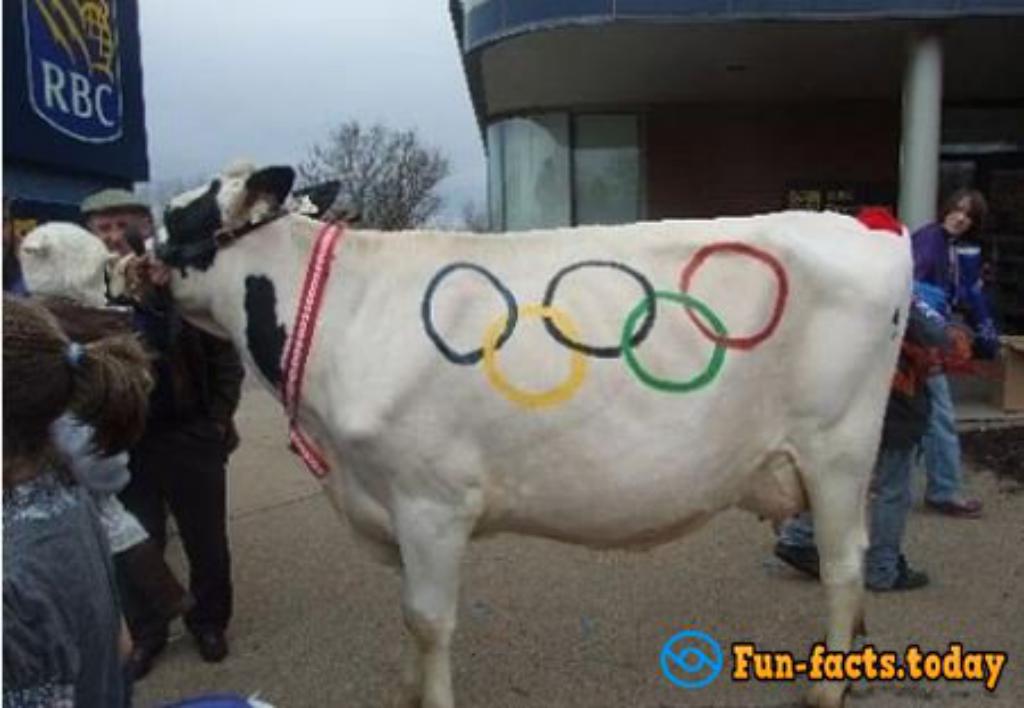 Tattooed Olympic cow supplied the milk and dairy products at the Olympic Games in Vancouver (2010) . She was assisted by colleagues in the dairy shop of local food company.
Tattooed elephant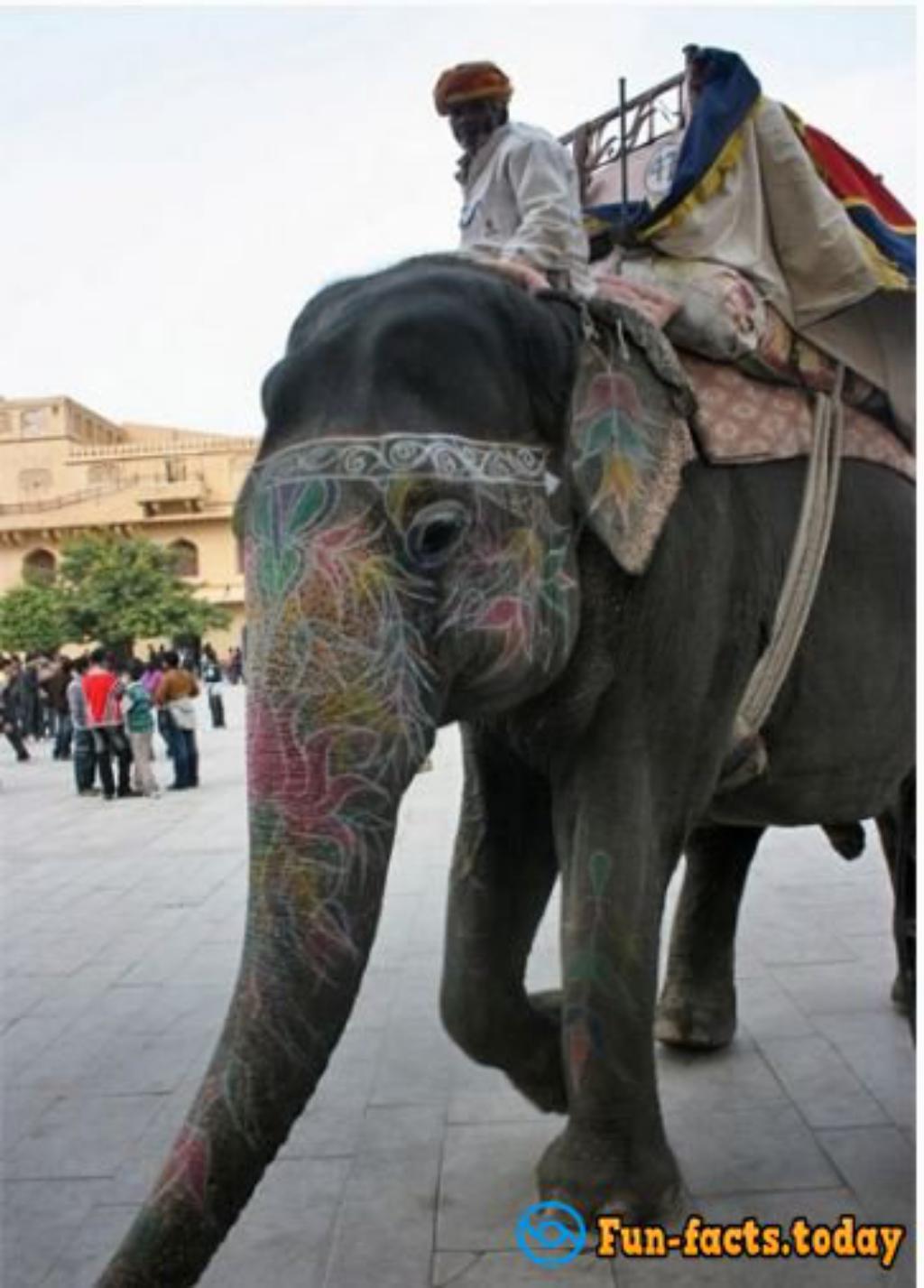 The most intelligent of animals domesticated by man did not escape the fate of cats, dogs, fish and pigs. This Indian elephant was photographed by tourist in Jaipur city.