The dog, nicknamed Brinks has become very popular in social networks because it looks happy.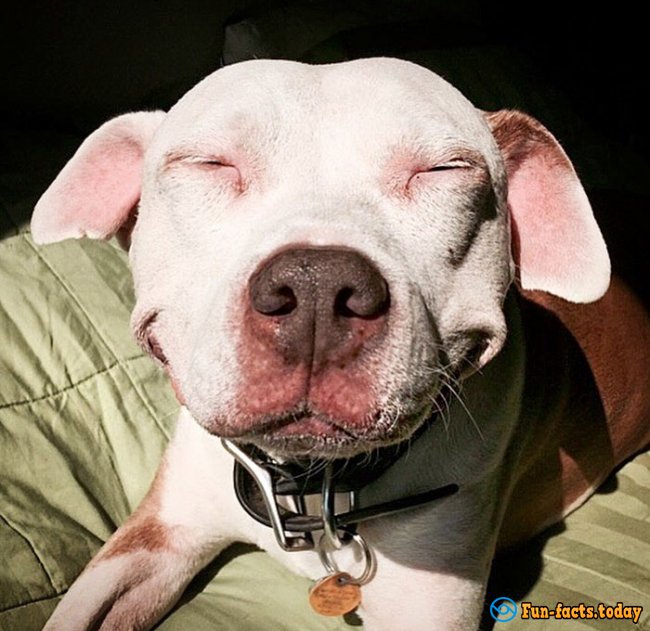 The dog was found on the streets of Brooklyn by American, who came out for a walk with his dog. The man decided to take the young dog to his home.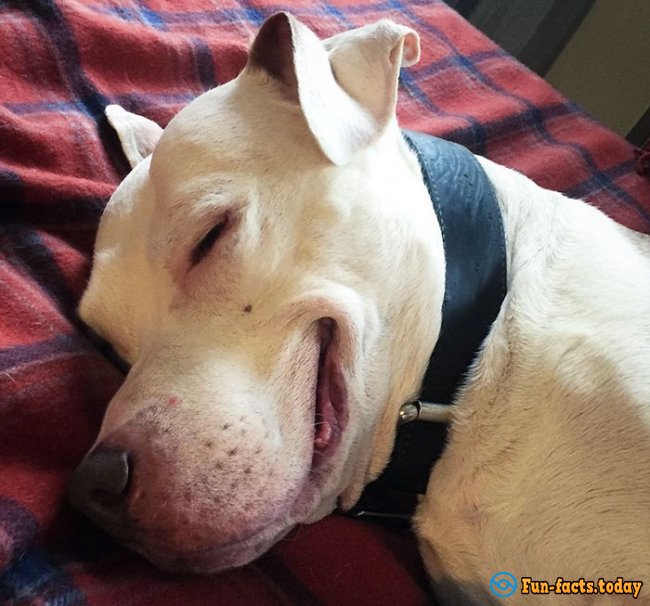 John spent a month in the search for new owners for the pit bull. He was looking for the ads about lost dog in newspapers and on the Internet. Within a month, John did not find the former owners, that`s why he decided to leave Brinks. The main feature of this dog is that it can smile. Brinsk has its account on Instagram, with 24 thousand followers.