Internet stars are often dogs or cats. But this sweet couple bent to break their hegemony. Who said that the pig is not cute?
Amusing pink snout, tail hook, and endless fascination – those are Prinstsilla and Poppleton, which are living in Florida. 20 years ago, their owner – and then still a student Melissa Nicholson – saw little pigs on a farm in Alabama – and fell in love with them recklessly.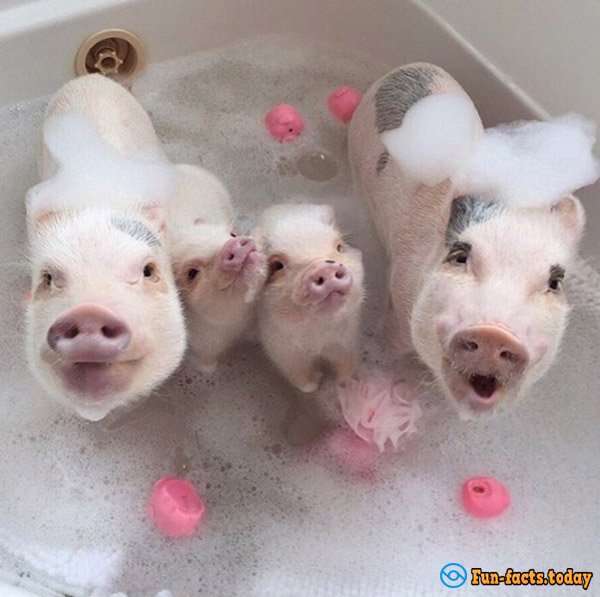 Prinstsilla and Poppleton Township – abbreviated Prissy and Pop – roam freely in the backyard, splashing in the pool, sunbathe on an ocean beach on weekends and happy to pose in all sorts of outfits.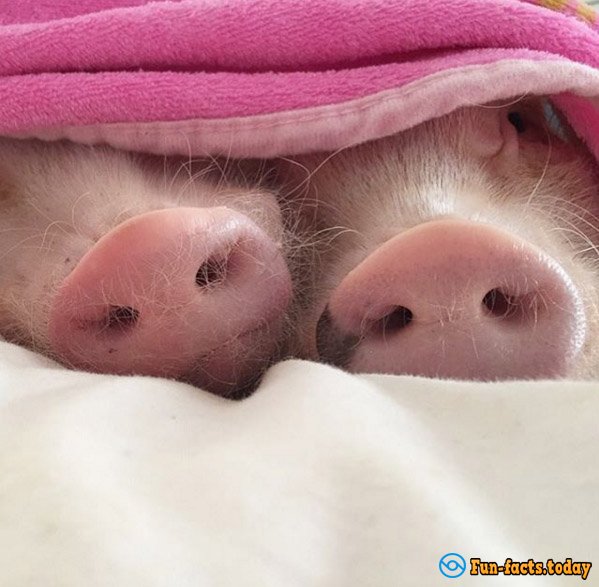 Prissy and Pop are real fashionistas. According to the owner, Priscilla loves pearls and pink dresses and Pop – cowboy hats. Since fashion designers do not sew for pigs, a woman uses dog outfits.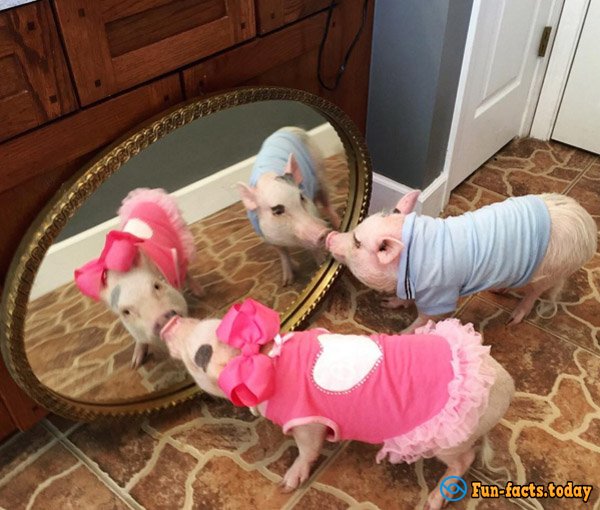 Melissa meticulously documents the life of pigs and upload photos to Instagram. The couple has 629,000 fans now.
"I am happy that we with Prissy and Poppy can give joy to people, – says the woman. – Every day I come across in the comments thanks and rave reviews about this couple. "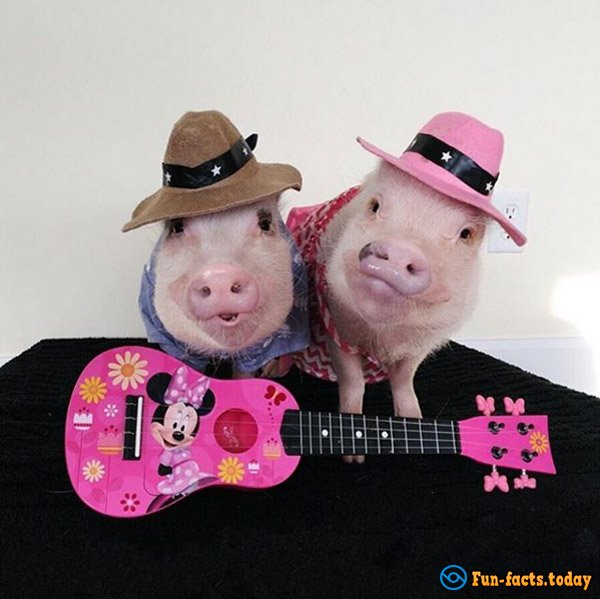 "I am glad that they inspire people."
According to Melissa Nicholson, her pigs managed to change the food preferences of the subscribers: now they do not eat pork.
The woman recognized that she immediately became a vegetarian after the adoption of pigs and refused from swine and any other meat.
Nicholson has recently bought two more pigs, so now to follow this funny family is doubly fun.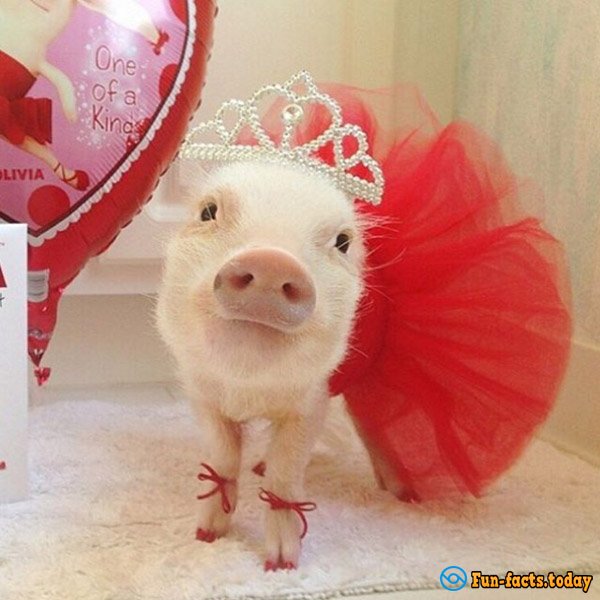 Piggies also work on the owner: they have an online store where you can buy cups, T-shirts and other souvenirs with the image of stellar pigs.