Nail polish which can turn your nails into a piece of jewelry, that is how we can describe the creation of the Azature company. It costs about 250 thousand dollars, and thanks to that it became the most expensive nail polish of all time.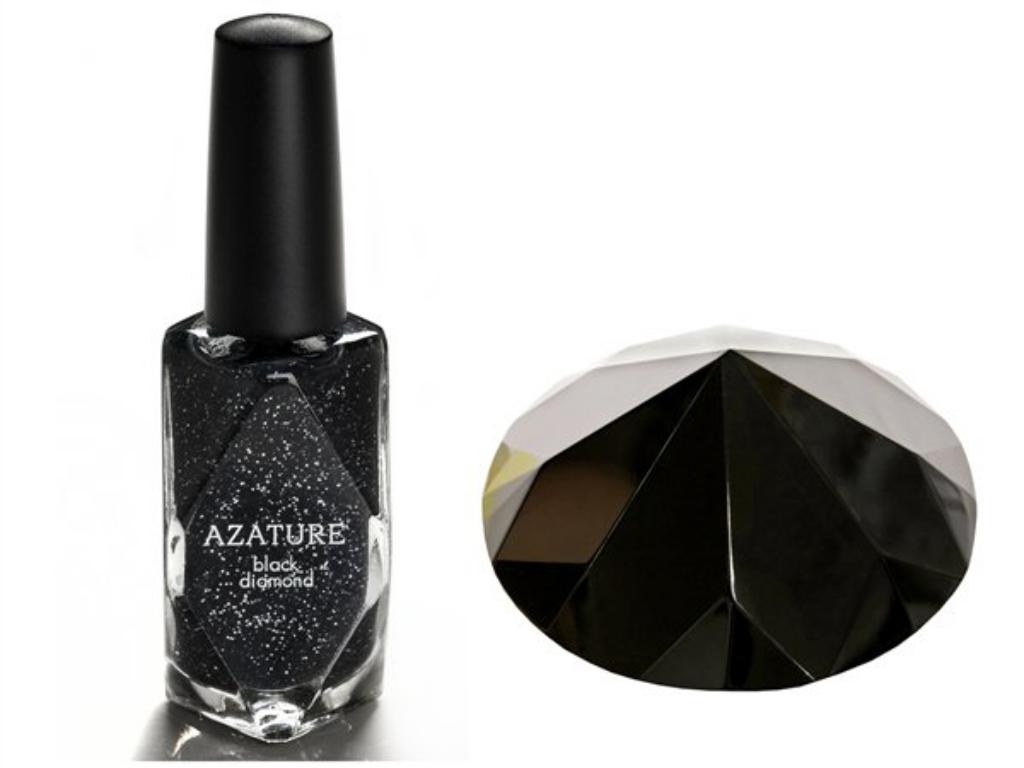 It released in a single item as a unique piece of decorative cosmetics. The bottle contains 267 carats of black brilliants.
Brand designers claim that black diamonds are one of the most beautiful gems, which is why they choose them as part of the most expensive nail varnish in the world.
Azature Company, manufacturer of exclusive jewelry, creates its products using black diamonds for many years.
The cost-champion nail varnish, called Azature Black Diamond, is almost twice more expensive that the previous leader, Couture Gold Rush Nail Varnish, that contained 1118 diamonds and was sold for a record sum for that time – 132 800 conventional units.
It was made only one bottle Azature Black Diamond, and it is not surprising, because such expensive luxury can afford not every woman.
For those fashionistas who can not become a happy owner of a diamond nail polish, there is a more acceptable alternative – the company has released a budget version for $ 25.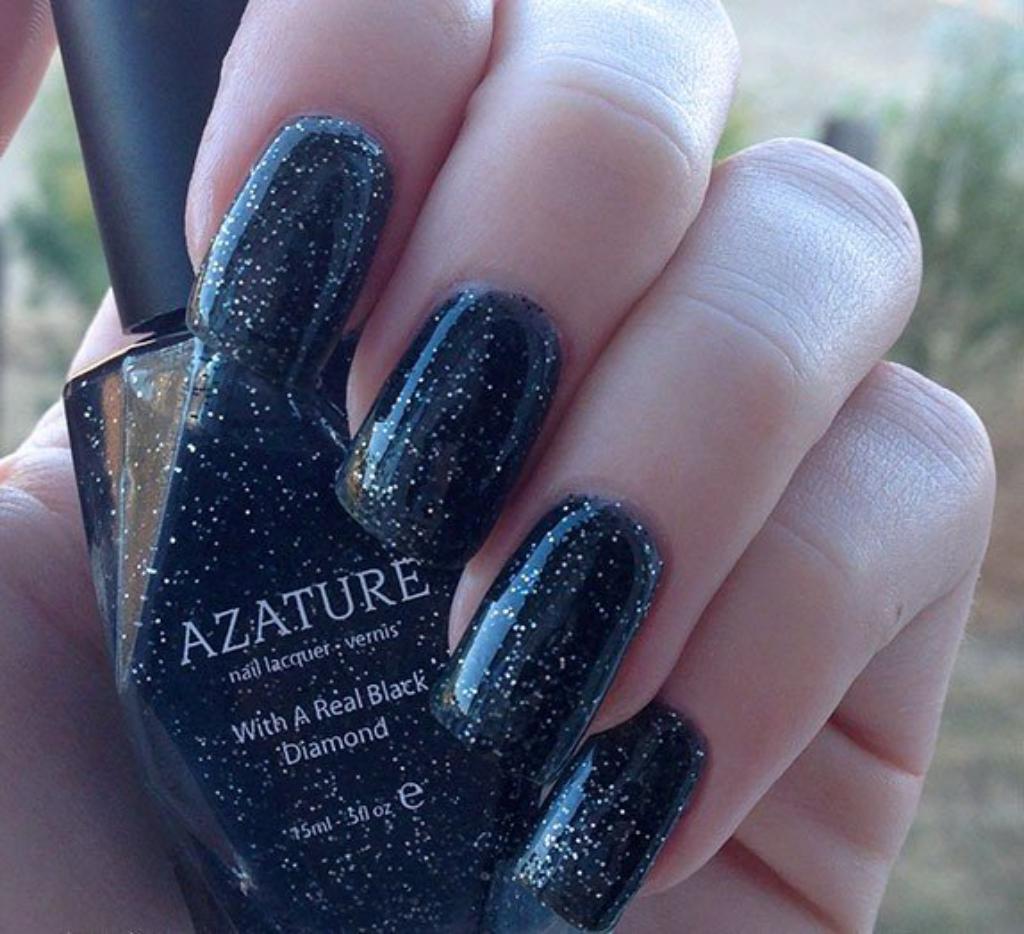 It is a bottle volume of 0.5 oz (14 ml), in which diamonds are replaced with sequins, and to retain the concept of product designers have have put into it one tiny black brilliante.
World's most expensive nail varnish was released in strict glass bottle, in the shape of a faceted brilliant.
For today Azature Black Diamond has not found its buyer and till now it is in the company store of the brand in Los Angeles.