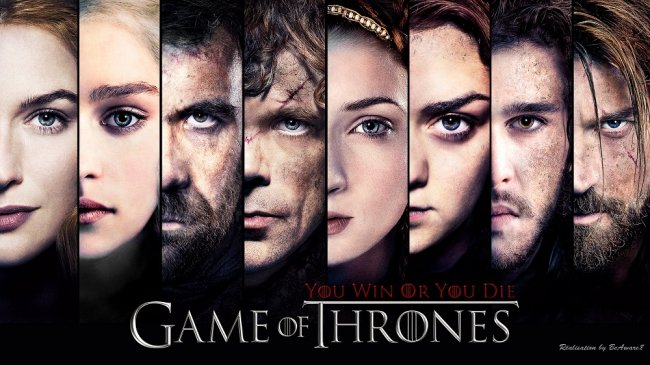 Winter is coming! What? It's not even summer yet! I know, but come on – you know that "pick-up line" from Game Of Thrones, don't you? After all, it's a world-wide smash hit with over 20 million viewers and counting. Experts used to say that after the "Twilight" saga people won't fall in love with another movie/TV show so deeply, but John Snow and his friends proved them all wrong. The current season (#6) is breaking even more records, which means the 7th is not so far away. Some fans say it's gonna be the last one (even though 8th and 9th and most likely to follow). Can you imagine a world without the Mother Of Dragons, Castle Black and the Wildlings? Well, it all comes to an end, and today we've got a great opportunity to discuss the most awesome facts about Game Of Thrones. Naturally, a super-popular show that's been around for 6 years in a row will most definitely have a lot of false rumors and speculations circling around, but everything you'll read today is true – I swear by the old Gods and by the new Ones!
Awesome Fact #1 – All Men Must Die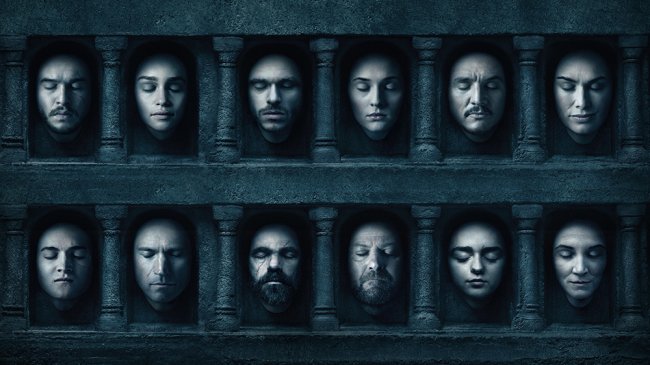 It's safe to say that Game Of Thrones is one of the most violent TV dramas out there. I mean, George Martin is a known "serial killer" himself, but the show-runners took it to the next level! Spoiler alert: they killed Ned Stark, Catelyn Stark and their eldest son – Rob Stark. Then they killed John Show, Ned's bastard son. Wait, or didn't they? If you're watching the 6th season, you know what I'm talking about. Hey, the list goes on! Robert, Stannis, Shireen (Stannis's daughter), Joffrey, Myrcella and Renly Baratheons, Roose Bolton, Ygritte (Snow's sweetheart), Tywin Lannister and A LOT more characters that won't simply fit in the article. Bottom line is, one of the most awesome facts about Game Of Thrones is – the producers are not afraid to kill on the other side of the screen, and that's pretty cool!
Awesome Fact #2 – People Love Naming Their Babies After GOT Characters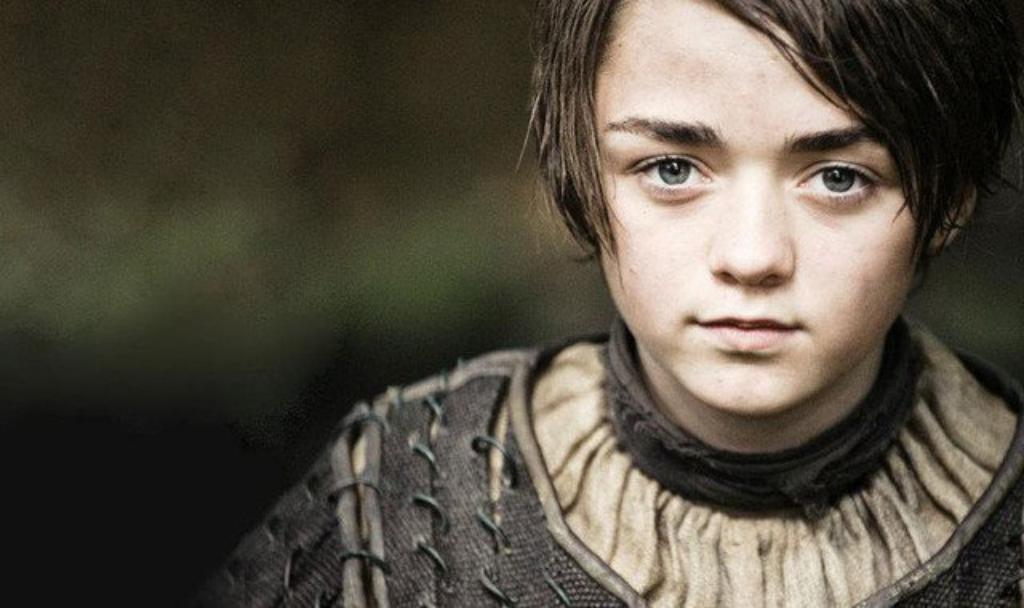 Aha, it's a thing now: if you're not sure what to name your new-born, why not let the long list of characters from the incredibly popular show lend you a helping hand? There's no telling what a ridiculous name like Khaleesi would look 15 to 20 years later when the babies grow up and the show is long gone, but today we've got a lot of parents giving their baby girls that name. Back in 2014 there were 368 Khaleesi registered – now crazy is that?! I mean, "Queen" is quite a common second name, so, why not make it a first one, right? However, Arya is a couple of steps ahead of the Mother of Dragons and had as much as 1544 babies named after herself (in America only), which landed it at #216 in the list of popular names, 4 spots higher than "Jennifer". 60 kids were named Tyrion, while only 15 – Theon. Funny, huh?
Awesome Fact #3 – The Intro Is Always Changing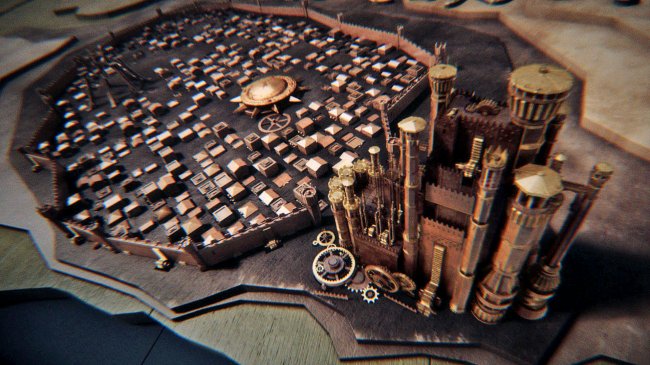 Ok, this is the list of awesome facts about Game Of Thrones, folks, keep up! You probably already know about this one if you're a HUGE Thrones fan, but if you're just a regular admirer like the rest of us, I bet you didn't notice this. That's true, we all like to skip that intro, because, even though it's pretty cool, after watching it 50 to 100 times it kinda gets a bit boring. But get this: whenever a new part of Westeros is introduced, the locations in the intro change! So, keep that in mind next time you start watching a new episode, alright? Besides, the theme "song" never gets old. The opening shows us, the viewers, where each storyline is taking place on the world map and how far is that piece of land from the other part of Westeros. Come to think of it, this is probably the coolest of all the awesome facts about Game Of Thrones. It's dynamic intro!
Awesome Fact #4 – George Martin Isn't Really Sure He'll Finish The Book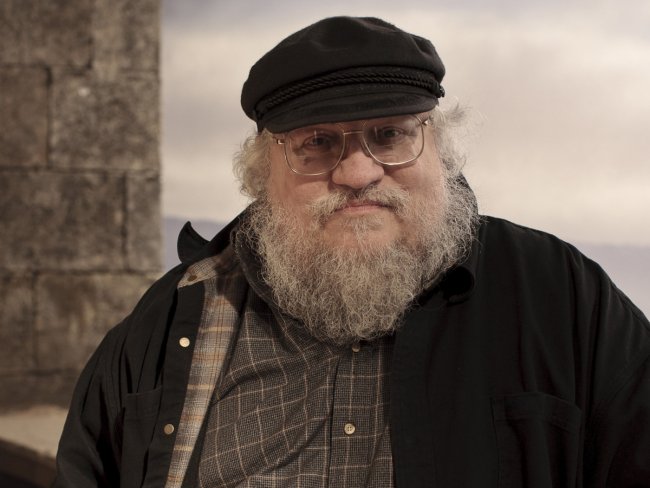 The fans all around the world have been patiently waiting on Mr. Martin to finally release the last two books in the Song of Ice and Fire series, but it seems like the man himself is not really sure he will. The thing is, after HBO started airing GOT, Martin sat down with the show-runners (David Benioff and D.B. Weiss, of course) and told them how the story ends. So, even if an angry fan stabs him or a big-bad dragon takes him away, the show will still end exactly how the author wanted it to. Truth be told, there are a lot of crazy folks among the fans, so that was a pretty wise move.
Awesome Fact #5 – Martin Writes On A DOS Computer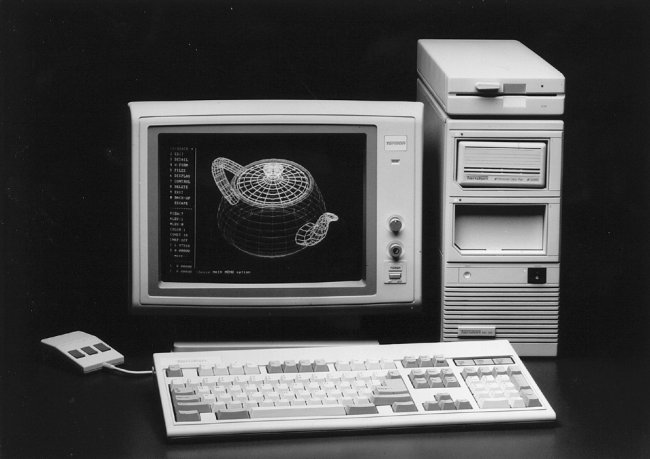 Ok, if you thought that the "insurance measures" were a bit too dramatic, wait until you learn what the author of one of the most popular series in the world uses as his "working tool": Word Stat 4.0, run on a DOS computer! Some folks claim that Martin is simply trying to protect his books from the hackers, but I just think he's got a certain mindset that tells him to do crazy stuff like that
Furthermore, he quite literally despises autocorrect and spell-check. Just imagine how much LONGER it would take him to write a book if he actually took his time with the spelling!
More Awesome Facts About Game Of Thrones
Finally, let's have a quick look at all the other awesome facts about Game Of Thrones:
– Peter Vaughn, the man who portrays Maester Aemon from Castle Black, is actually blind in real life. Mr. Vaughn is 92 years old, which makes him the oldest actor from the cast.
– Everybody knows that GOT is one of the most explicit shows on modern TV. We've got naked female bodies of epic proportions in every season, but, apparently, there's not enough male nudity. Say what? Well, according to the ladies, the world of Westeros could use a few naked kings, knights and swordsmen :).
– 9 cast members had a role in Harry Potter. For example, Julian Glove, the actor who plays Grand Maester Pycelle, gave his voice to the horrible Aragog the spider.
– The show is constantly breaking records when it comes to illegal downloading. For example, episode "The Wars to Come" from season 5 was downloaded 13 million (!) times. Experts say that could've potentially brought HBO additional 44 million dollars.
Ok, folks, that's pretty much it for the list of awesome facts about Game Of Thrones. Check back with us regularly to catch all the latest posts!