Horses are undoubtedly among the most handsome, majestic and graceful creatures on our planet. There are many colors, breeds, and colors of these marvelous animals. Each breed in its own is unique and gorgeous. The horse has incorporated everything mind, generosity, fidelity, vibrant energy, the desire for the freedom I can not take my eyes! Look no sea drunk with grace and charm of this animal it's just 100% beauty!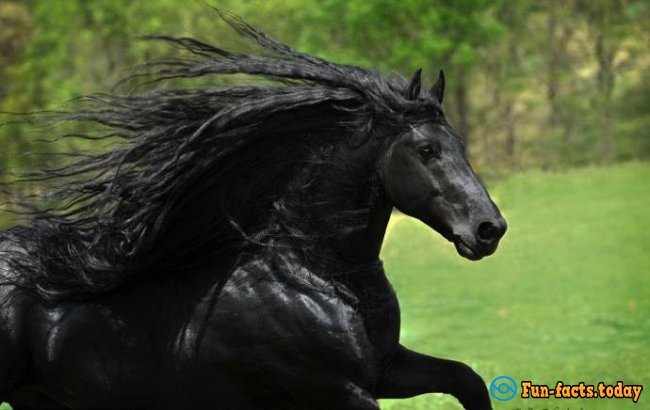 The gorgeous stud in the world is found in the United States of America. According to the Daily Mail, it is Friesian stallion Frederick the Great, was named in honor of the King of Prussia. And although the black stud has not won any awards, its beauty certainly lives a pathetic name.
Frederick the Great belongs to the Friesian breed, which centuries ago was brought in Friesland, a province in the north of the Netherlands. During its existence, the breed was twice on the verge of extinction. Only thanks to the Dutch breeders who've managed to save the Friesian horse: and if before these horses were used as a draft, today they play more than a decorative role.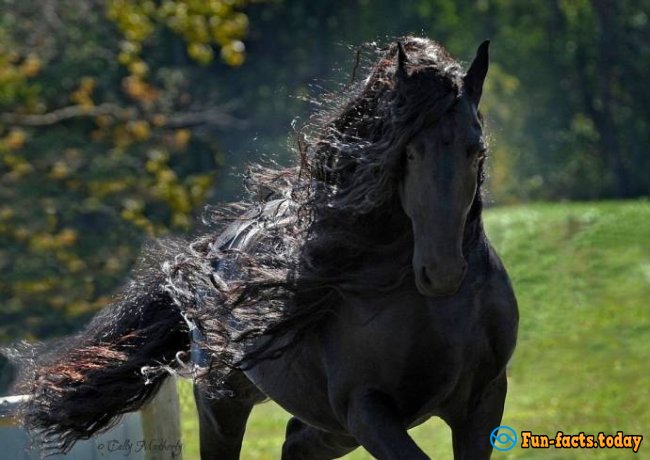 However, some individual instances are still used for the harness: friezes were included in the team of horses crew of the Queen of Great Britain, and at least twice were used on big events (the opening of Parliament and of the opening of the World Equestrian Games in The Hague).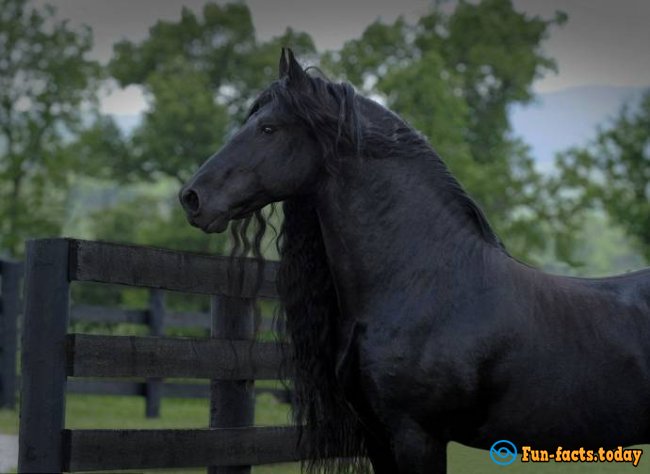 The newspaper calls the stallion "stunning to insanity." One of his distinguishing features is a luxurious mane. Frederick the Great is owned by Pinnacle Friesians, which is located in the central United States. The horse has its own page on Facebook (and more than15 thousand friends) and also has its own blog where posted new pictures and news about Frederick's life are posted. People are fascinated by its beauty and created a separate website where you can upload photos or artwork associated with Frederick. It can be said that Frederick a real star, with his photo shoots, shows, and fans.
In August 2015 appeared a stallion from Frederick Vaughn appeared, which, fortunately, has inherited the beauty of his father. But while he's just growing up, all the attention and fame goes unchallenged to "magnificent to insanity" Frederick. US Magazine, for its part, asks the question who is is actually Frederick the Great horse or a hero of the novels.