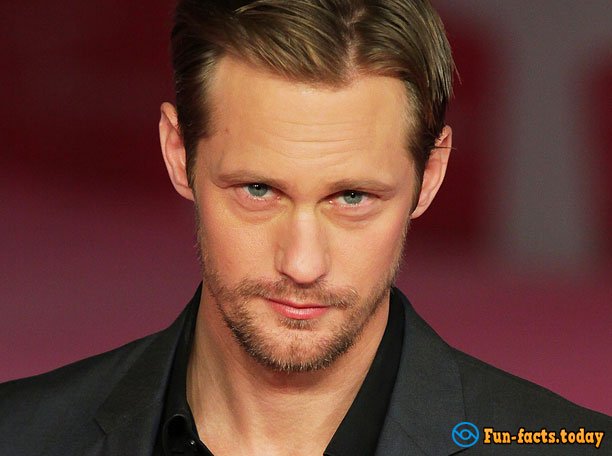 Eric Northman is definitely one of the most impressive characters in HBO's hit vampire drama True Blood. Alexander Skarsgård, the man who plays Eric, did a tremendous job with this role and showed the world that you don't need a big-time movie to be able to really make an impression. Right now Alexander is involved into yet another buzzy project – Tarzan – and, if you need more of his abs on your screen, then you better cheer for the premiere! They say it's gonna be an epic movie. Well, we'll just have to wait and see, I guess, but for now I want y'all to join me and check out some interesting facts about Alexander Skarsgård, a guy who made it big in the world of acting but never forgot about his roots and where he came from.
– Alex was born on August 25, 1976. His hometown is Stockholm, Sweden. Yep, that explains the surname, right? His father, Stellan, used to be an actor, while his mother, My, is a physician. Quite the family, huh? Wait, that's not all: the star of True Blood has 6 siblings! No, none of their names is Thor :).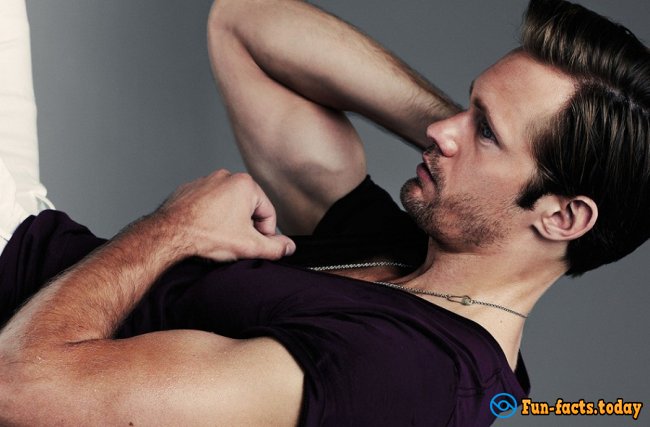 – Interesting facts about Alexander Skarsgård: He's a really tall guy, by the way – 6′ 4″! Plus, he fluently speaks Swedish, English and French. He got his first role in a film when he was just 7 years old. It was a Swedish film, but still – that was a necessary experience for the guy.
– When Alex turned 13, he managed to get the lead role in a TV series – The Dog That Smiled.
– Awesome fact about Alexander Skarsgård: At the age of 19 this man served his country for 18 full months (that's 1.5 years). He was in an anti-terrorism and anti-sabotage unit. Next, he studied at the Leeds Metropolitan University in the United Kingdom for half a year to work on his English pronunciation. By the way, the university gave him an honorary degree in 2011!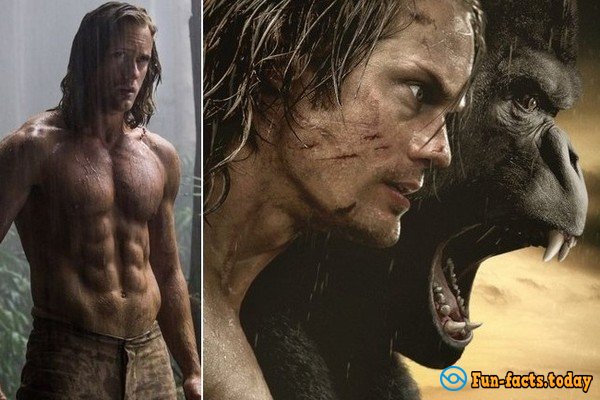 Interesting Facts About Alexander Skarsgård – True Blood, The Sexiest Man At Home
– So, when did Alexander get his role in True Blood? In 2008, of course! In order to really "nail" Eric Northman, the actor studied lions! Interesting fact about Alexander Skarsgård: before that, he played in another HBO series, Generation Kill. Yes, it was a miniseries, but still, it was a pretty great event.
– After the show became a worldwide hit, Skarsgård won the title of "The Sexiest Man" in Sweden 5 times! Guess they really love men who make it in America over there, huh? He returns the love by being a fan of the Hammarby IF soccer club.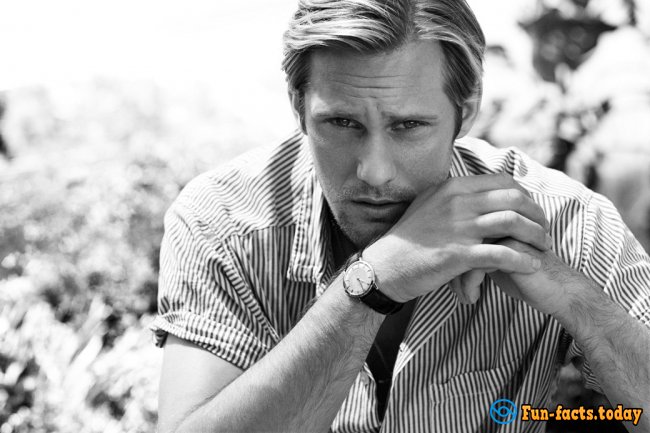 – Interesting facts about Alexander Skarsgård: His favorite actress is Isabelle Huppert, while his favorite actor is Gary Oldman.
– Final amazing fact about the man: When he was just a kid, Alexander spent 2 full months in Texas with his father (aha, they flew to the United States). His dad bought a pair of cowboy boots for him and the future star was really proud of them – he even wore the boots at school! However, the bullies said that they were girly boots. Alex got really upset, cried and NEVER put them on again. That's a pretty sad story, right? Well, he still became a great actor and a wealthy guy, so, I guess the joke's on the bullies!