Designer Iris Schieferstein burst into the fashion world like a hurricane, presenting an unusual line of fashionable footgear with 'grave smell', the main element of decoration of which have become carcasses of dead animals.
The cost of design refinements from Iris Shifershtayn ranges from 6 to 25 thousand dollars. 45-year-old designer from Germany said that the carcasses of animals acquiring from a local butcher. We can only sympathize with the butcher's shop customers, to whom sells those sausages made of goats' meat, horses, snakes and pigeons.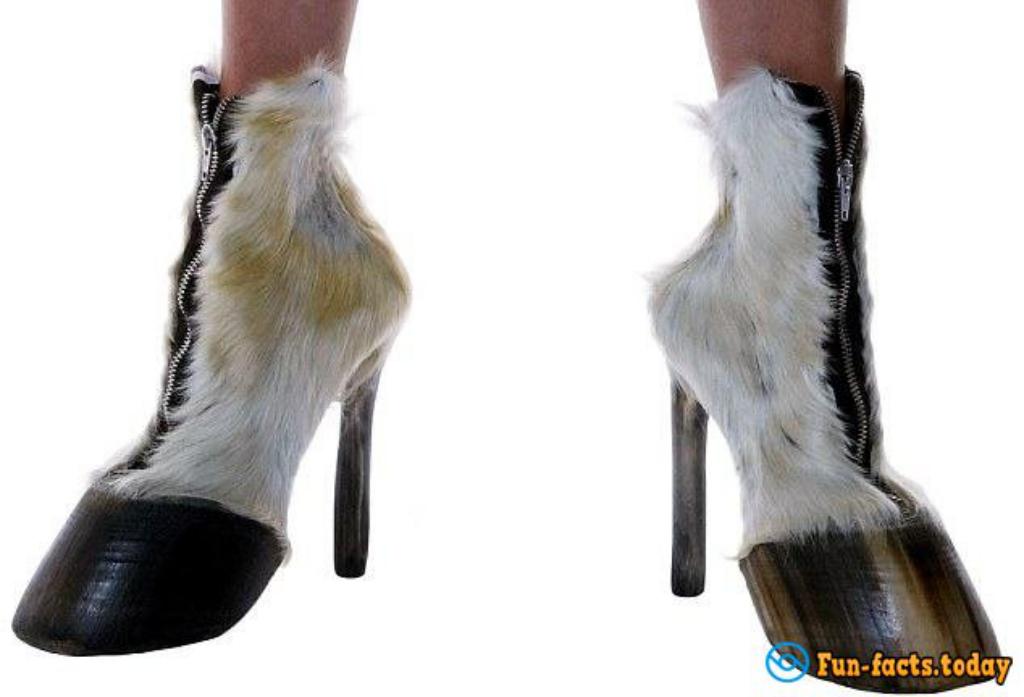 During the week she releases the carcasses and the hoof from the inner residues and gives them to tanner, to give the elements of the future design of madness ductility, wear resistance and strength. Further taxidermist gets to work; he cites the carcasses in the divine form. After that, the modern Dr. Frankenstein, Iris Shifershtayn, sews this beauty to fashionable shoes that she herself makes.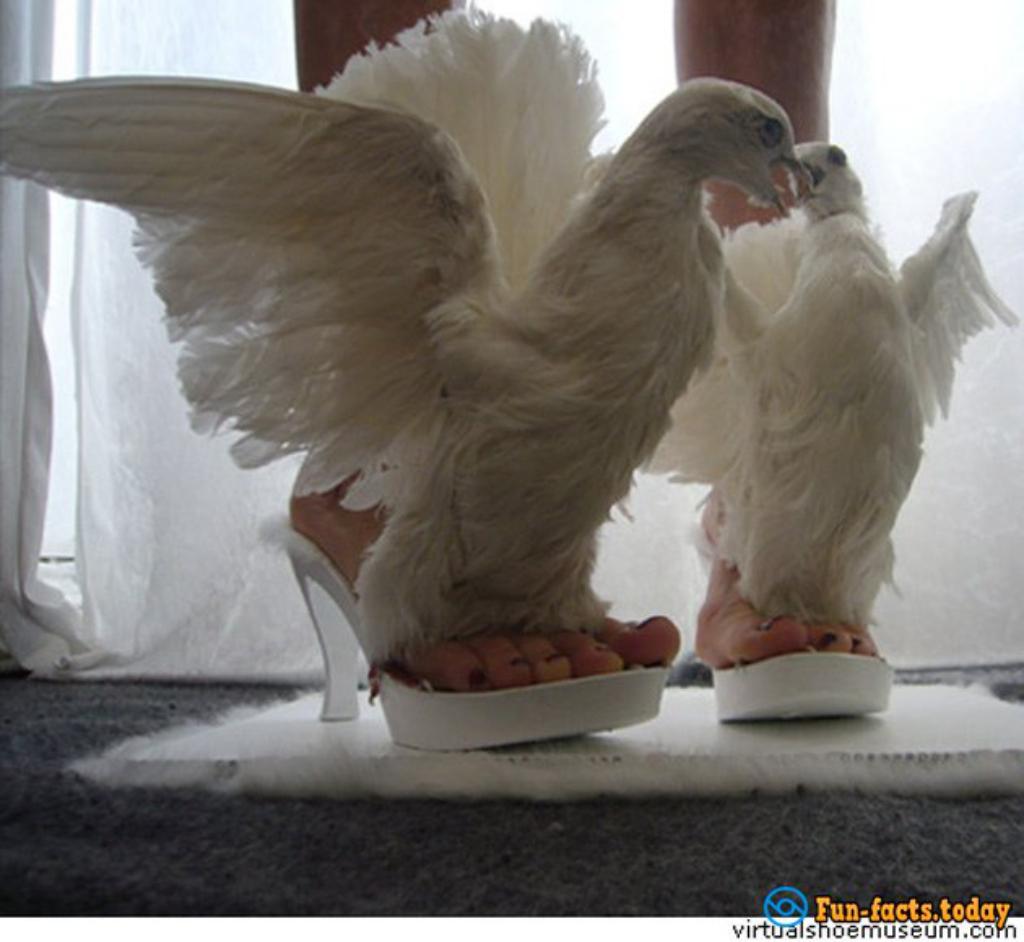 Iris said: "Sewing shoes it is very disgusting job: pull out of the bodies of animals meat, tendon and bone not a pleasant occupation.
When I first started working with dead animals, then collected them on the street. But, as it turned out, I was breaking the law, because in Germany, even dead animals are under state protection. I was even threatened with real imprisonment, if I do not stop my street encroachments. Now I use butcher services of my own Shoes that are included in the collection called "Horseshoe", praising the designer mad love for horses. Shoes from this collection are trimmed with horse hair and have a stylish socks role of which is played by solid horses' hooves.
Eccentric range of footwear, made from carcasses of slaughtered animals is intended to make people feel the taste of life and realize that only step din separates them all from death.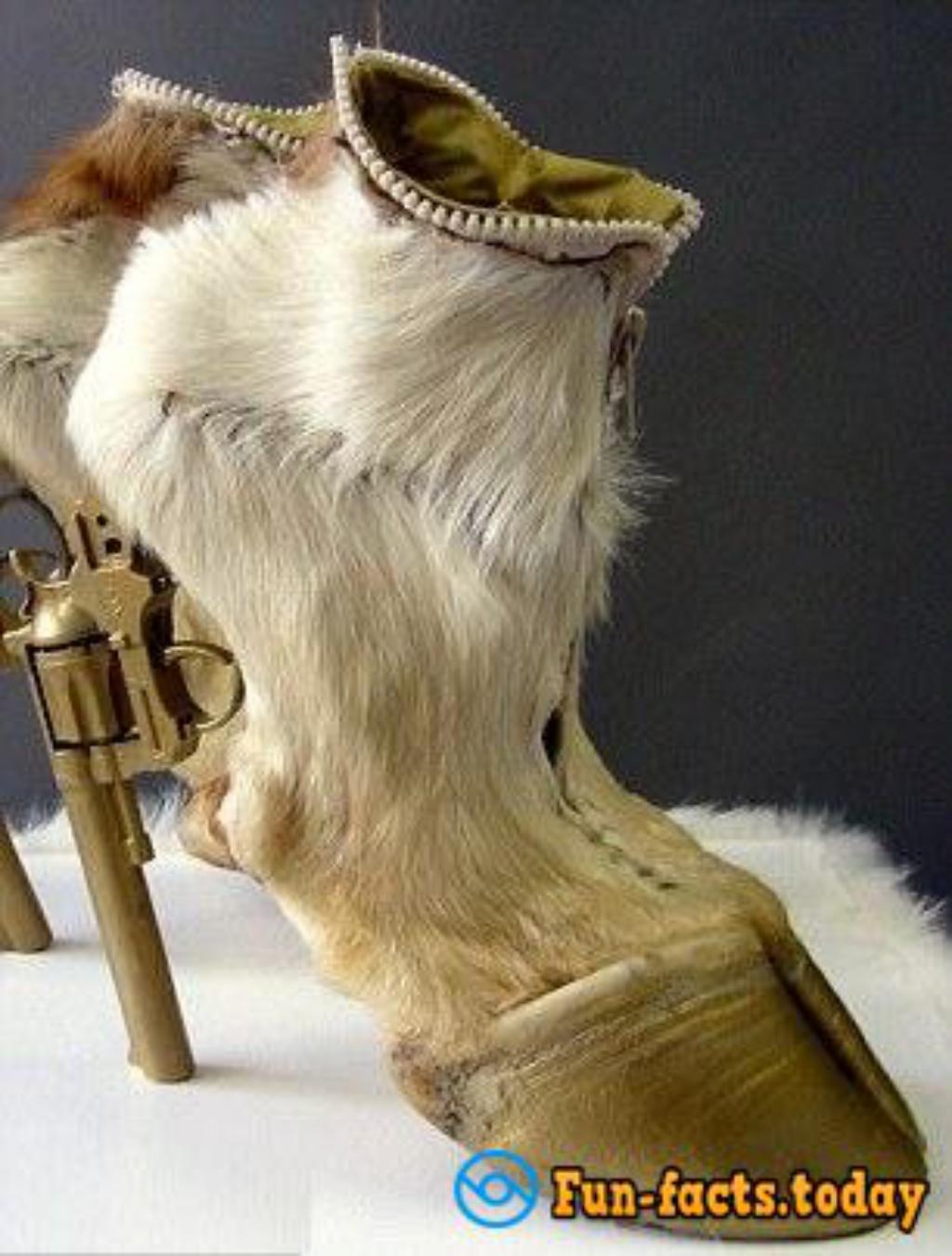 You can not ignore the shoes from the collection of "Snake Caprice", the main highlight of which were two snakes, playfully glaring at their own tails. In additionth the flight of Shifershtayn sick imagination, told her that it would be good to complement high heels shoes with copies of combat pistols.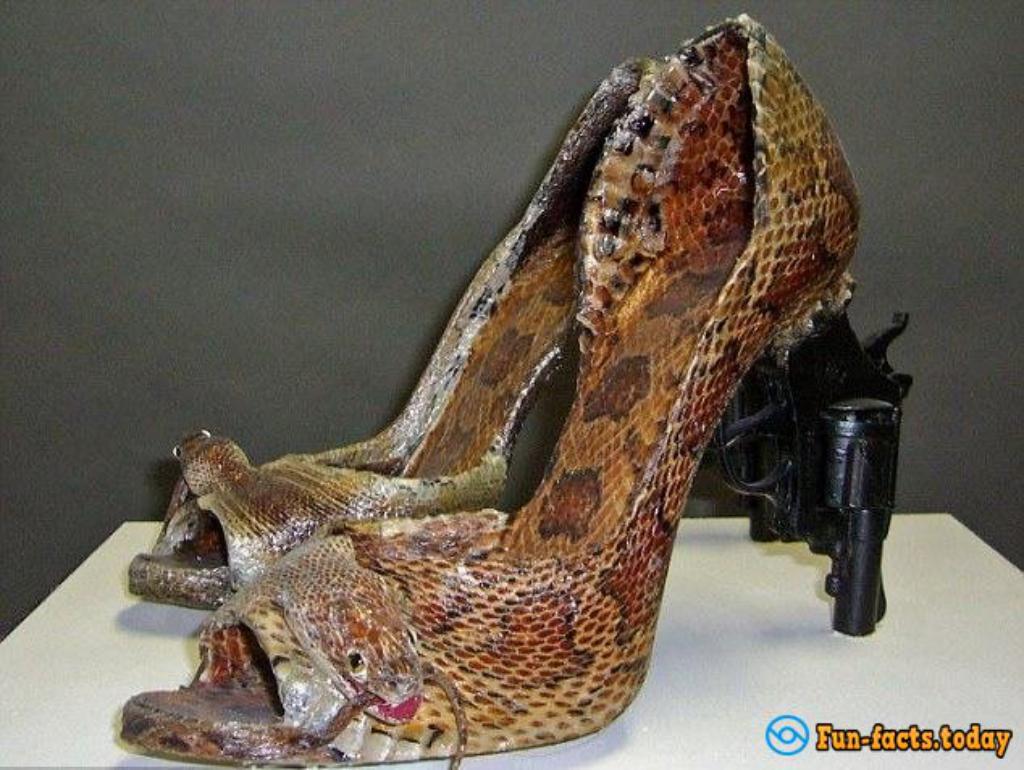 Iris insists that her hobby it is not the result of a clinical diagnosis, but a means of expression, whose main goal to show people how fragile and beautiful life is: "Most of all I love horses, and shoes, and from early childhood I dreamed to try hoofs of these graceful animals on my feet! In the past yearshoes from Iris Shifershtayn became the hallmark of countless fashion exhibitions held around the world and a source of inspiration for many designers, including Italian Dolce Gabbana fashion house.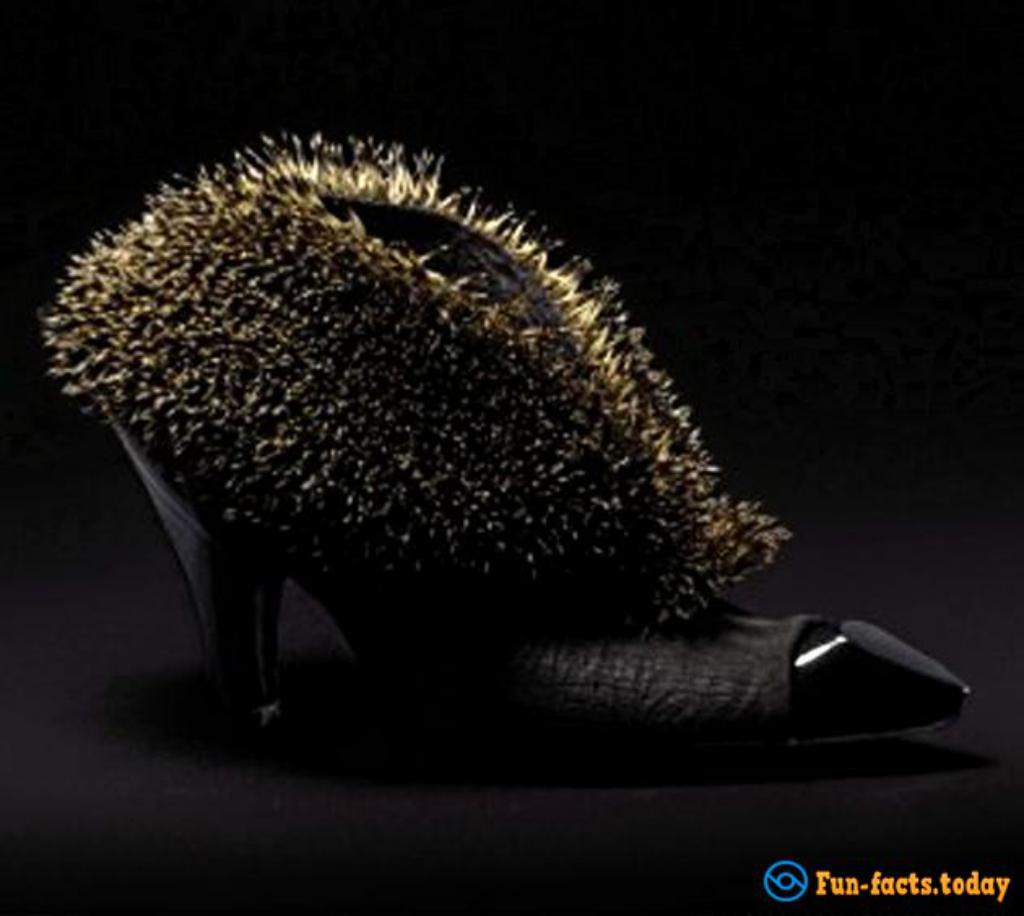 Despite the fact that the fruits of madness Miss Shifershtayn worth considerable money, the demand for them is so great that customers have to, quite literally, to go over the heads, to become the proud owner of extravagant shoes.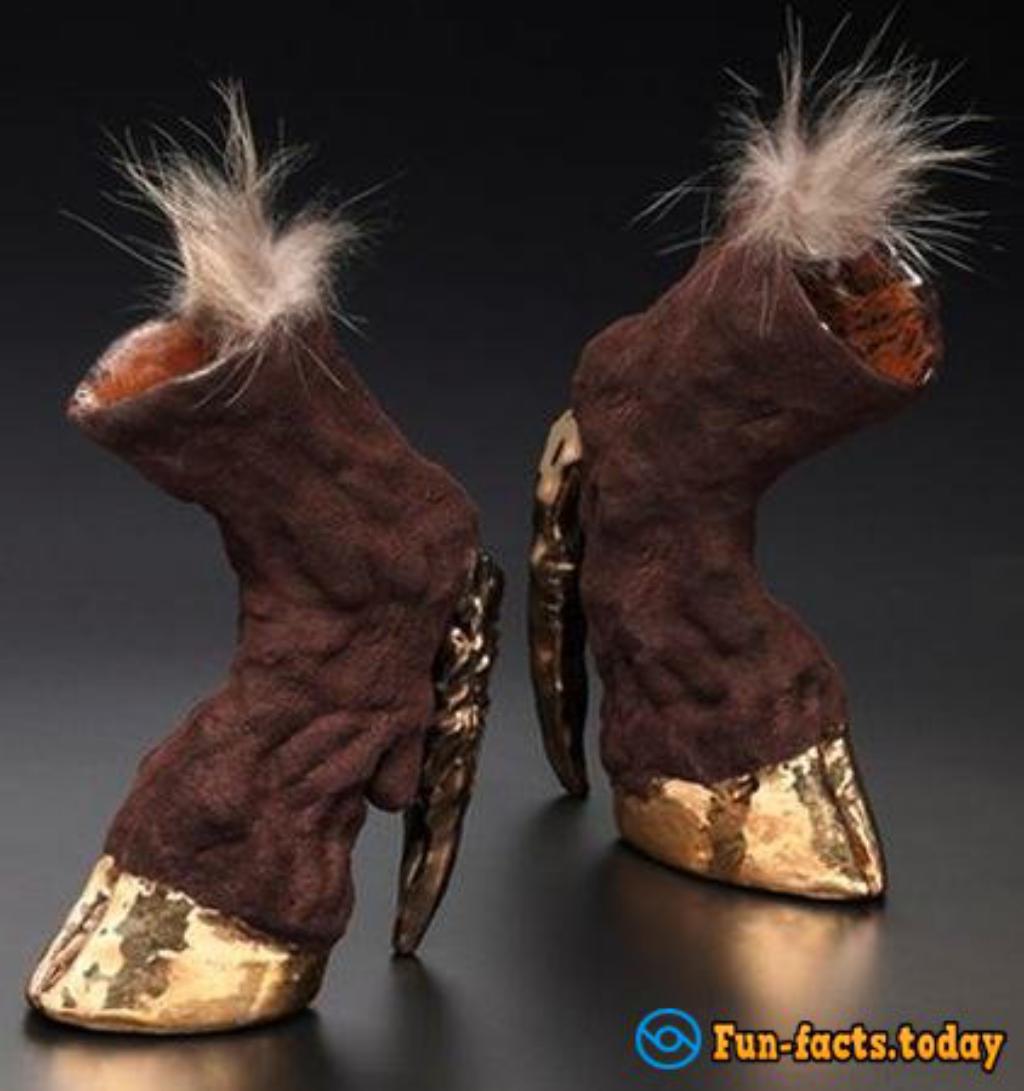 Iris said: "Meanwhile no company has not expressed a desire to produce my shoes, but I am sure that very soon everyone will be able to buy them in their favorite store."
Today designer Iris Shifershtayn actively cooperates with the popular singer Lady Gaga'oy, who fell in love with burial entourage footwear from carcasses of dead animals.