Do you like hoodies? Do you like cats? Then we have good news for you, the first and second can now be very well combined.
Quaint hoodie concept was developed in Japan (which is perhaps not surprising) by company Inhabitat.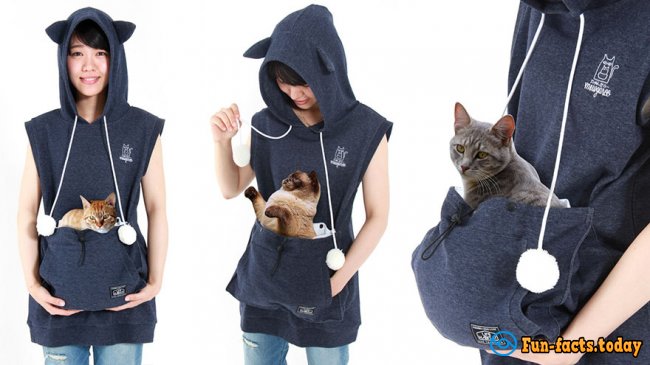 This hoodie is made of 100% cotton, and therefore it will be comfortable to wear as for a man, and for the cat which sits in the front pocket.
Cat-hoodie's fabric is not only soft, but it also has a smooth texture, thanks to this fluffy will not cling with claws to the material and spoil it.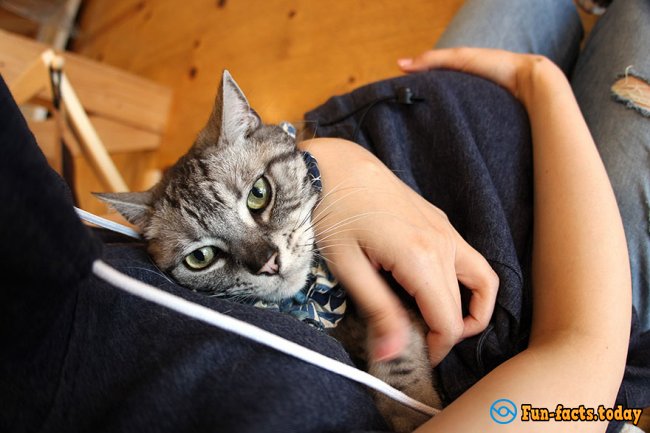 The bag which is located in the front pocket can hold up to 7 kg of weight. That will be enough to put into it a well-fed cat, or even two small