Looking at this picture, it is difficult to believe that this is a real cat and not another victim of Photoshop. However, in remote Australia really lives this fluffy miracle, claiming the title of the largest cat in the world!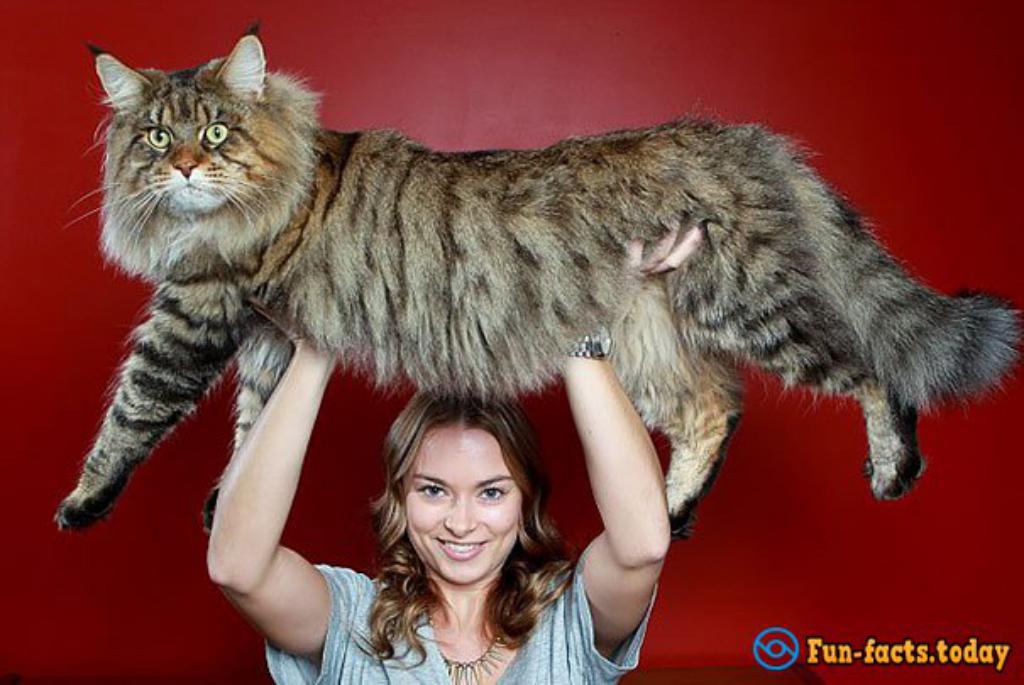 His name is Rupert, and it is three times larger than any of the domestic cats.
Giant, which weighs is 9.071 kg, may well claim the title of the largest cat in the world and will no doubt become an honorary member of the Guinness Book of Records in 2013.
In less than three years old Maine Coon Rupert is still in a halfway to the peak of his size, and in the near future he is preparing to recover a further minimum of 5 kg!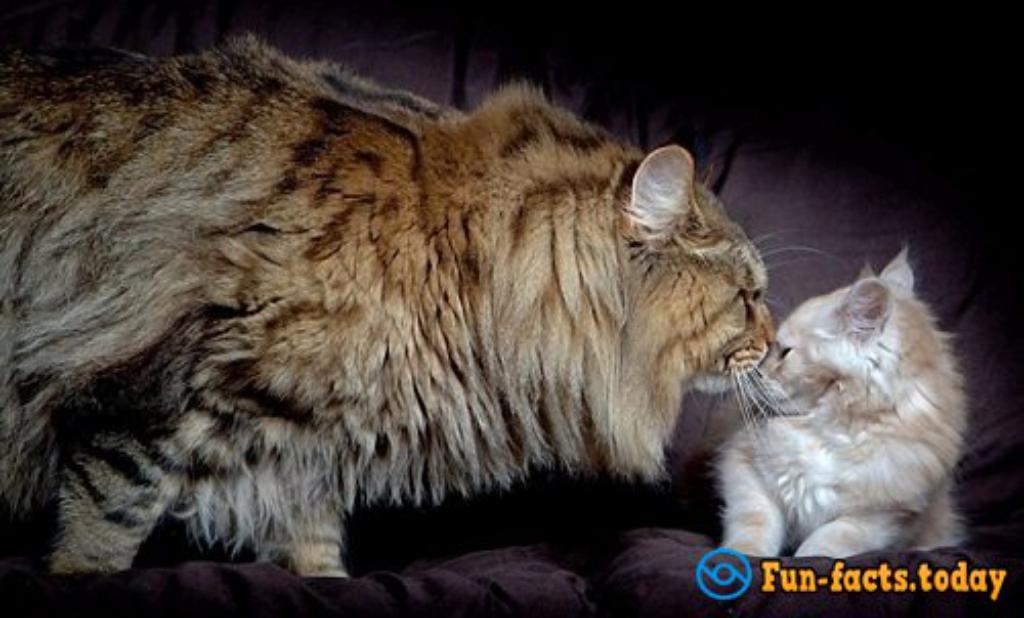 Rupert has been recognized as the most outstanding representative of its kind on the cat show, which took place in his homeland – in Australia.
"Rupert is a huge mega-giant cat. Larger Maine Coon, than him, I've never seen and hardly ever even see in my life … he is just incredible – said the judge Lesley Morgan Blythe. – The most incredible is that this cat has not yet been reached even the middle peak of its growth. Most likely, it will be even twice the size! ".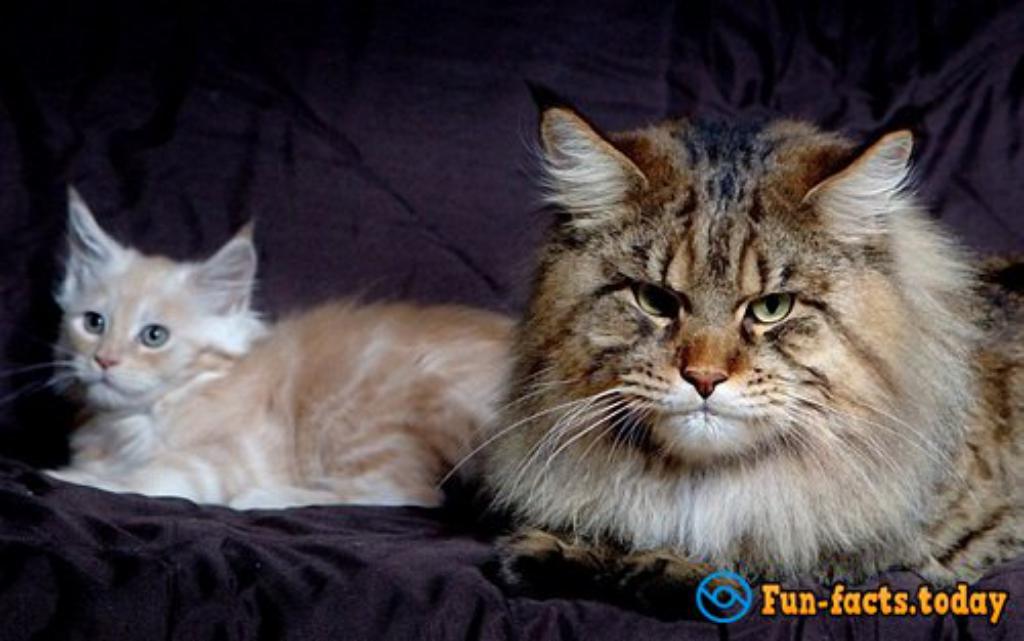 The owner of Rupert Kira Foster (Kyra Foster), said: "With its long tassels on the tips of his ears, he looks like a fairy tale character, who descended from the pages of a children's book.
He is incredibly beautiful and enjoys attracting everyone's attention to his person, which he is simply adores. "
Maine Coon cats are considered to be the largest members of the cat community. In favor of this fact says statistics of the Guinness Book of Records, from which it follows that rank in the category "The biggest cat / cat" in the world have won just fluffy representatives of this breed.
Maine Coons were bred in the United States, Maine (hence their unusual name). They are distinguished by a large structure of the skeleton, a long bushy tail, tassels on the tips of his ears, the weight of this cat at the peak of growth may reach 15-18 kg and a length of 1.23 meters (from the tip of the tail to the nose)!