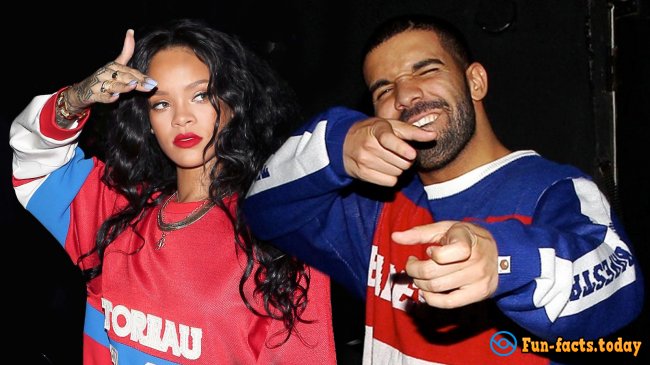 Drake, Drizzy, Drizzle, October's Own, Toronto's Finest…those are the stage names of Aubrey Graham, a talented young rapper/singer from Canada who stormed the musical industry with a mighty combination of hard work, dedication, charisma, luck, a strong marketing plan and, of course, a crazy flow that put the game on lock. He took his rightful place on top of the world with an honest, fresh and dope vision – that's what made him one of the greatest artists of our time. However, we're not here to talk about his music – you already love it and I bet you're even humming that "Hotline Bling" tune right now. No, in this post we'll talk about the craziest facts about Drake, the most amazing pages of his carrier and his personal life. So, make yourselves a nice cup of tea/coffee and let's begin!
Crazy Fact #1 – He's Jewish! And He's Proud Of It!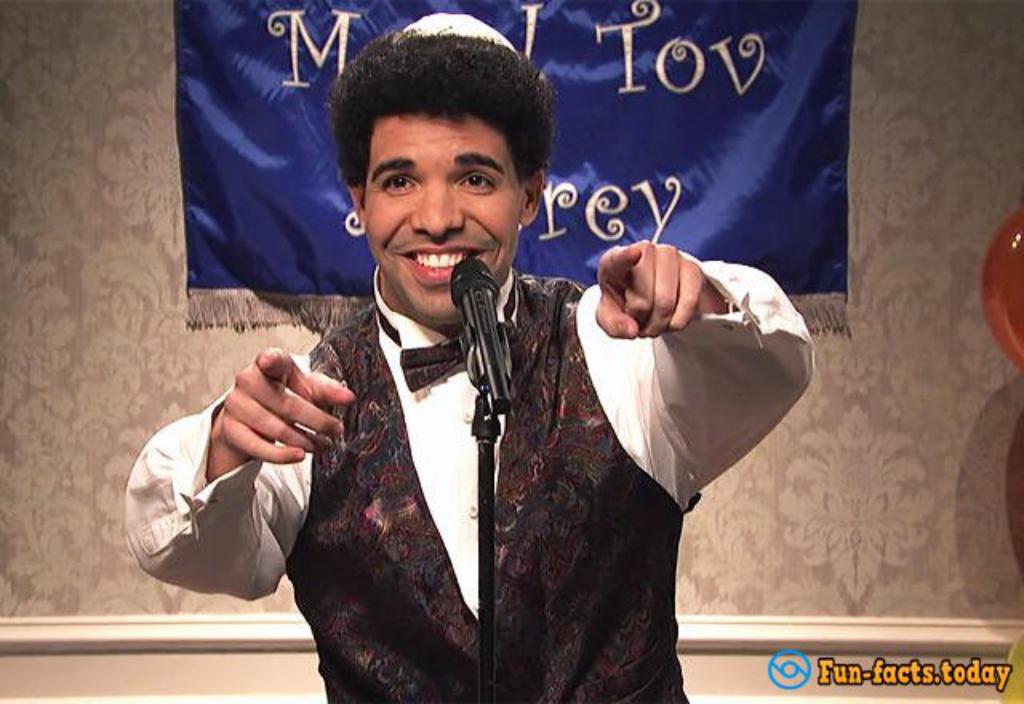 He may be acting like he's black, and he even drops the "N" word in pretty much every song he writes, but the simple fact is Drake is Jewish. Well, he wasn't born in Israel, he's a Canadian, but come on, he's got Jewish blood running through his veins. He never really likes to talk (or rap, or sing) about it, but in a 2010 video, "HYFR", he pictured a real-world Bar-Mitzvah in Miami's Temple Israel and even had that funny hat on his head. What's more, he actually re-committed to the Jewish religion! How crazy is that, guys?! This is definitely one of the craziest facts about Drake. By the way, check out young Drake showing his killer dance moves at the beginning of the video :).
Crazy Fact #2 – He Gets Constant Heat From The Ladies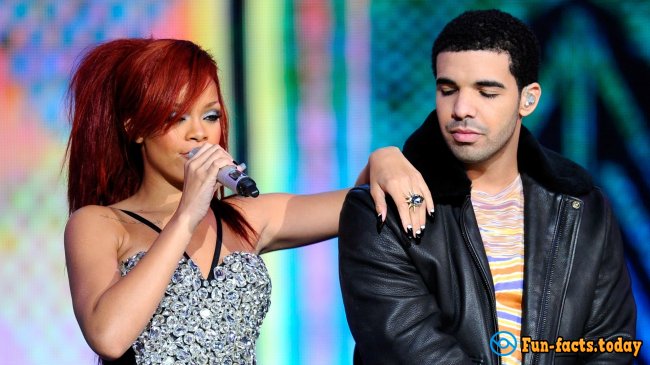 And by "heat" I don't mean that he's popular with the women or that he can pretty much get any girl he wants – that's a well-known fact (he's popular, charismatic, good-looking and got them stacks to burn). What I mean is, even though he had relationships with the industry's most influential women, including Rihanna and Nicki Minaj, the majority of his flings never evolved into something serious. Besides, everybody remembers his "beef" with Chris Brown, Ri-Ri's ex-boyfriend, not to mention his obsession with Nicki and the fact that she – if you believe the tabloids – never really had feeling for him. Plus, back in 2011, the man was sued by his former girl/partner Erika Lee who laid down the vocals for the song "Marvin's Room". She claimed that Toronto's own never game her any credit. Long story short, Drake ended up paying 50K and 4.5 percent of the royalties from the song. Not bad, huh? For Erika Lee, I mean. They say he's back with Rihanna again…let's see how that works out for him in the future.
Crazy Fact #3 – Drake's Family Is Super-Musical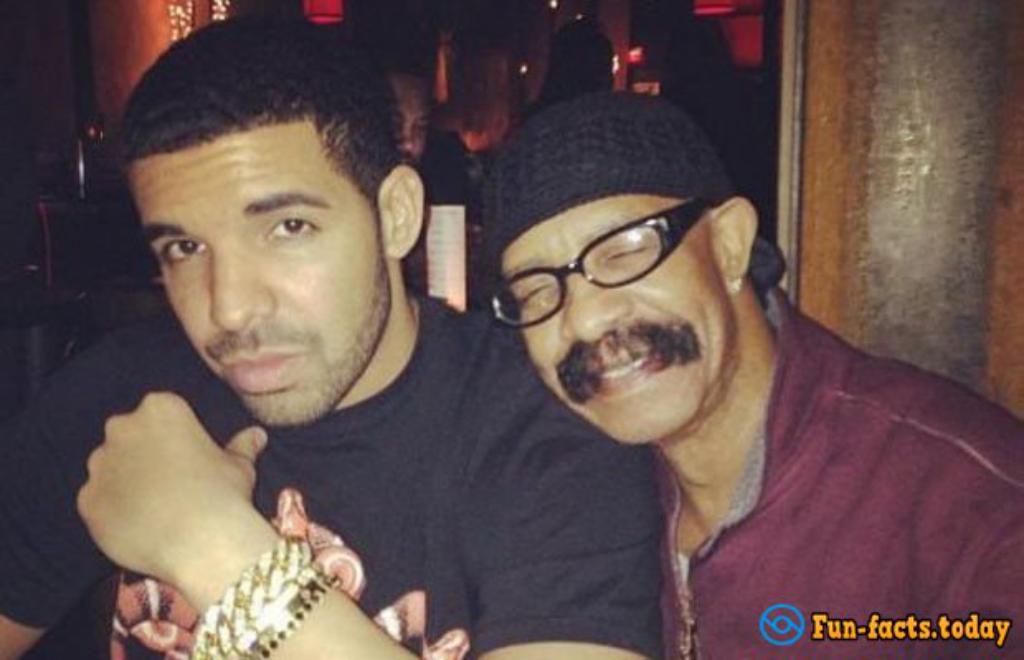 Ok, so you might already know that Drake's father, Dennis Graham, used to play the drums for a rock icon Jerry Lee Lewis, but did you know that his uncle, Larry, was the bass-player for the recently departed Prince? Talk about a musical background! His mother, Sandi, a Caucasian Jewish Canadian woman, is also quite the creative soul. So, as much as I respect Aubrey's rise to success, there's no denying the fact that his family had a HUGE influence on his life and his carrier. Oh, by the way, his dad is a Catholic African-American from Memphis, Tennessee, so, I guess that gives him the right to call himself a black man and use that elusive "N" word. Hey, did you know that in Israel you're considered to be a 100% Jew if your mother is a Jew? Aha, that's how it's been for the last 5 thousand years or so.
Crazy Fact #4 – Truly One Of The Greatest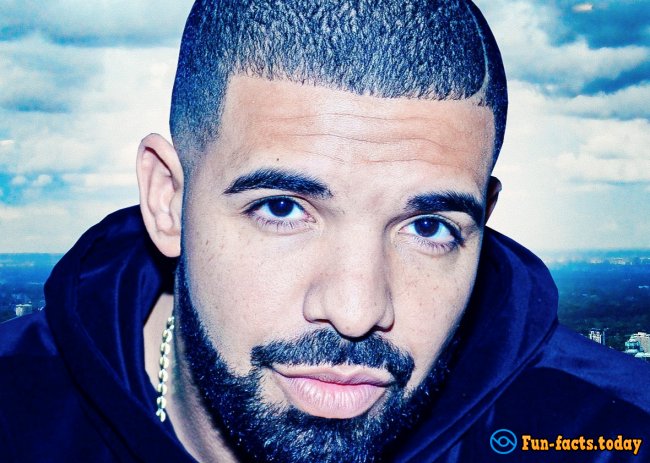 Now, you might've heard of Drake only after that "Forever" record hit the jackpot, but the truth is, he's been putting out quality music since 2007, with his highly acclaimed So Far Gone mixtape going big in 2009. After that the sharks in the rap industry started "hunting" for the man, offering him all kinds of crazy deals for an unsigned and pretty much unknown (at least by the masses) artist. Young Money, Lil' Wayne's label, won over Drake by offering 2 million bucks for signing with them – never before was a huge contract like that on the table for an up-and-coming MC. Besides, he got to keep all creative rights to his music, and that's a no-no in the hip-hop industry. Well, he certainly didn't disappoint his new boss: Drake made history in 2010 when he got nominated not for one, but for two Grammys while not even having an official LP out yet. And he hasn't stopped since.
More Crazy Facts About Drake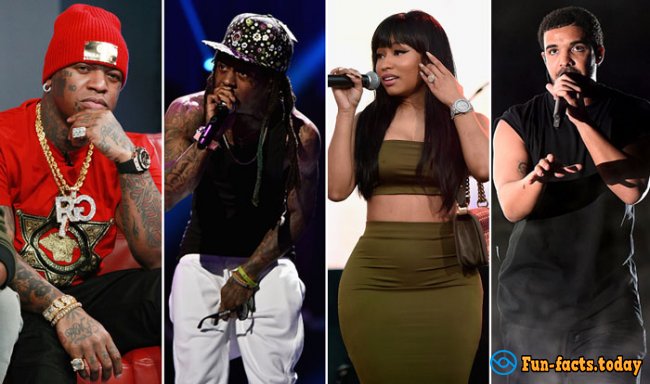 Alright, now that's we've got the big stuff covered, let's check out other crazy facts about the man that can still make you love (or hate) him more:
– Remember Ethan from "Ice Age: Continental Drift"? Well, guess know gave him his voice? That's right, October's Own! He actually did a pretty great job.
– Like pretty much ALL the rappers in the 21st century, he's a big fan of basketball and can be constantly seen on a game and/or taking pictures with the likes of Kobe and LeBron. And he has a hoop in his bedroom. I guess balling helps him to relax, huh?
– Last year he spent 6K on an art piece that says "Less Drake, More Tupac".
– He graduated High School when he was…25 years old, a decade after dropping out. Wait, you didn't know he dropped out? Well, you do now!
– He used to be an actor back home and played the role of wheelchair-bound Jimmy Brooks. The show was called Degrassi: The Next Generation. He starred on Degrassi for 7 (!) years and got a Young Artist Award in 2002 for best ensemble in a TV series. So, now you know he's got some crazy acting skills and that's why he always looks so good in the music videos.
– He's a mighty ghostwriter and wrote songs for big-time artists, including Jamie Foxx (Fall For Your Type) and Alicia Keys (Un-Thinkable). He actually admitted half a decade ago that he had a serious crush on Nicki Minaj and that Alicia's song was about her.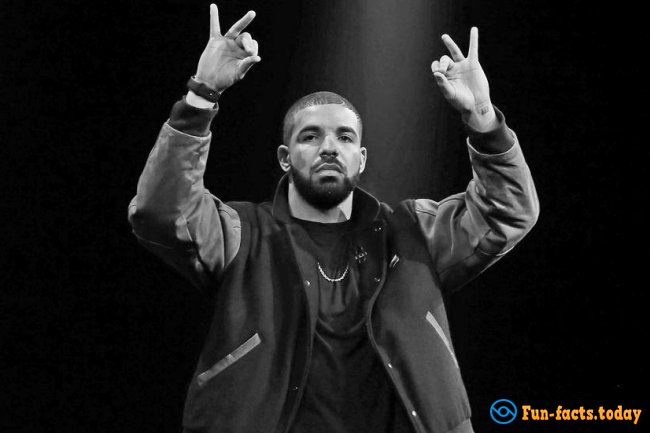 – He almost starred in Gears Of War 3, a hugely popular video-game for XBox 360, but it didn't pan out, due to some scheduling conflicts. It would be great to see him with a chainsaw on the other side of the screen, though!
– Drake pretty much DOMINATED the Billboard Hot 100 chart with his "If You're Reading This, It's Too Late" Mixtape with ALL 17 songs making a debut.