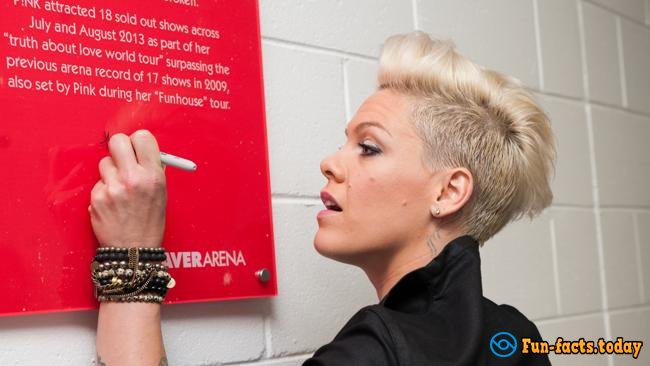 Pink is one of the most extravagant singers-songwriters on planet Earth. That's just who she is – she's not pretending or trying to be someone else. And that's why countless fans all around the globe love her so much. She used to do R'n'B, Rock, Indie Rock, and even a little bit of Dance. Today her music has no genres: she just writes awesome melodies, catchy lyrics and puts it all on banging beats. Pink can play several musical instruments, got some dope dance moves and always brings joy and happiness to this world. And last, but not least, her songs touch the hearts and souls of countless people. So, if you love her music, fashion and personality, take a look at the following craziest facts about Pink – I promise you won't be disappointed!
– She was born on September 8, 1979, which makes her 36 years old (she'll turn 37 soon). Her hometown is Doylestown, Pennsylvania, the United States of A. Her real name is Alecia Moore. "Family Portrait", one of Pink's biggest hits to date, is a story about her mom (Judy) and dad (James) breaking up. She has a brother whose name is Jason.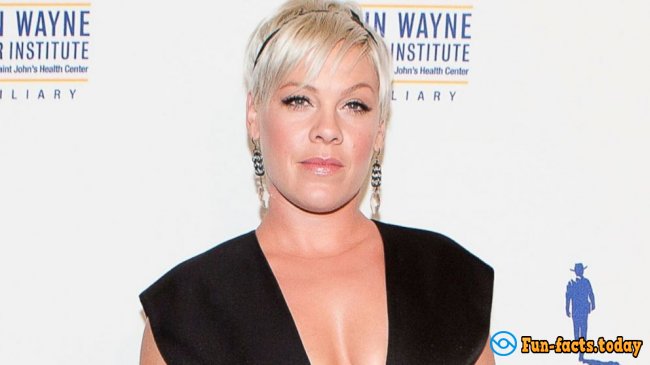 – The craziest facts about Pink: She wrote her first song when she was just 14 years old. They say she recorded a song dedicated to the current President Barrack Obama. Sadly, it was never released. I wonder – did Mr. President get a chance to listen to it? The police once stopped Alicia for speeding – the singer-songwriter got off with a warning.
– Pink's first #1 hit in the UK was "Just Take A Pill" from her second studio LP, Missundaztood. The album sold 17 million (!) copies worldwide!
The Craziest Facts About Pink – She Said "No" To Her First Boyfriend, Hated High School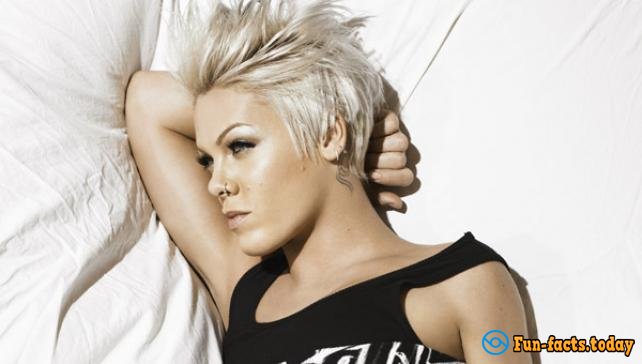 – Legend has it that Alicia's first boyfriend proposed to her on April 1st. He did it intentionally, so that he could say it was a joke. So, what did she say to him? She said "No"!
– More crazy facts about Pink: She's 5″4 tall, her astrological sign is Virgo, she used to hate high school (she still does) and worked at countless fast-food restaurants. Her mom is Jewish, while her dad is Catholic.
– Pink's motto is "Always tell the truth and shoot from the hip". That's her father's advice to her. He told his daughter that if she lived that way she'd never have enemies, even though she might not have many friends either. That's a pretty great piece of advice!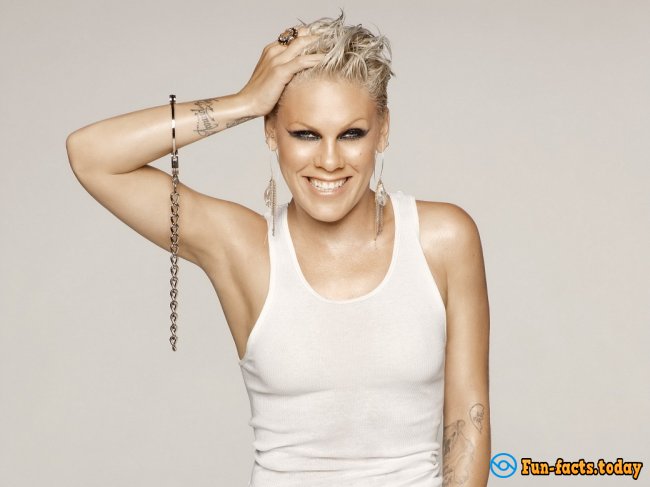 – Crazy fact about Pink: She doesn't like horror movies, which is kinda strange, because she always looks and acts like a real bad-ass. I guess you never REALLY know people, huh?
– She's been active in the music industry since 1995, which means she's been putting out high-quality music for more than 2 decades now! She can play the guitar, piano and drums.
– Pink's first #1 single in America was Lady Marmalade – this song also gave the singer her first Grammy Award. Her latest album, The Truth About Love, debuted at #1 on the Billboard 200 chart.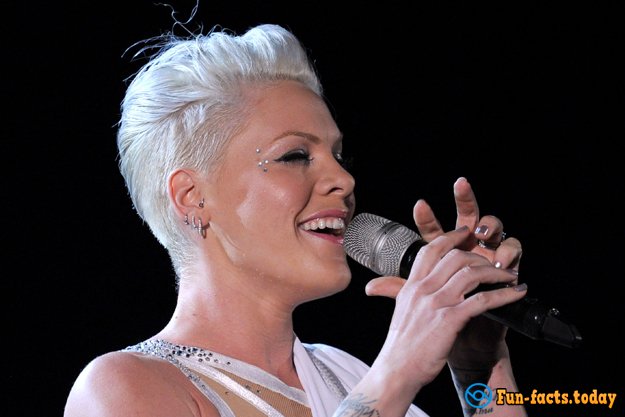 – Interesting facts about Pink: She's known for her strong voice and her "acrobatic skills". Overall, the singer-songwriter sold 190+ million records! She has 3 Grammy Awards and even one Brit Award. Finally, Pink was the 2nd most-played female artist in America in the previous decade!