In the 20th century, mankind has certainly far advanced in science, technology and a variety of technologies. Nevertheless, this did not prevent some eccentrics to create inexplicably amazingly stupid and unnecessary devices and things … In all, some of these inventions rather amusing, funny and fun, maybe their inventors had an extraordinary sense of humor …
What exactly can these photos of dull inventions, so to cheer up us, the inhabitants of the 21st century. The original list of stange inventions has been presented by LIFE magazine.
For example, the M3 submachine gun with a curved barrel for shooting around the corner. For the sake of innovation had to sacrifice principle aimed fire. First shot then you look where you fell.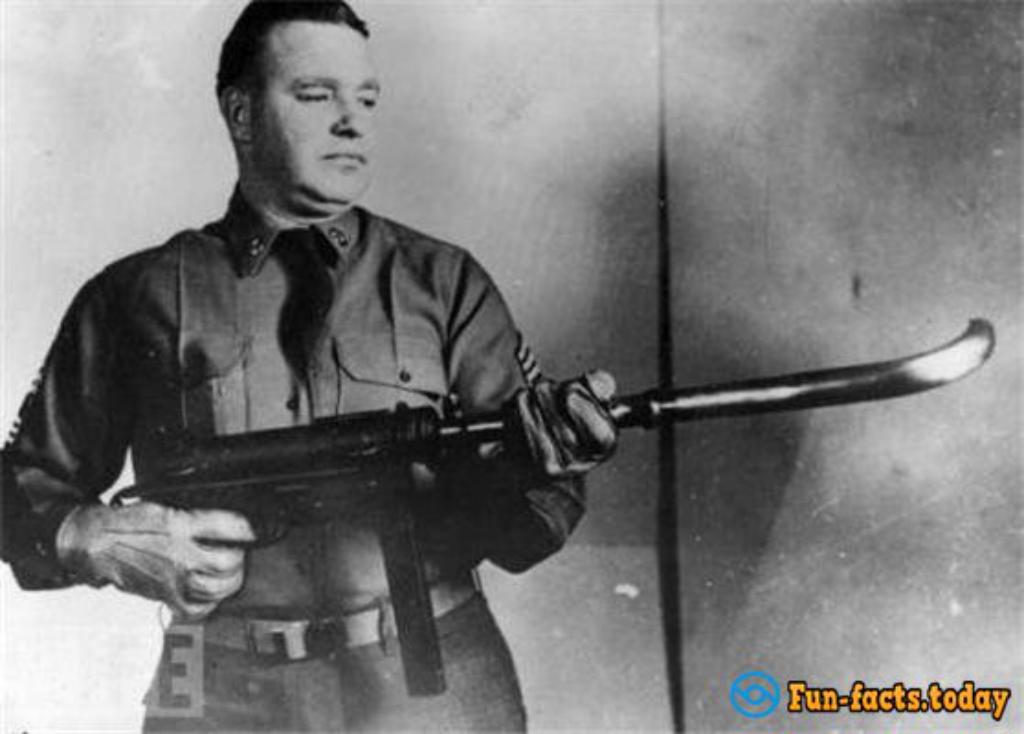 Much attention was paid to the smokers inventions. Umbrella for cigarettes, so it was convenient to sip a cigarette in the rain.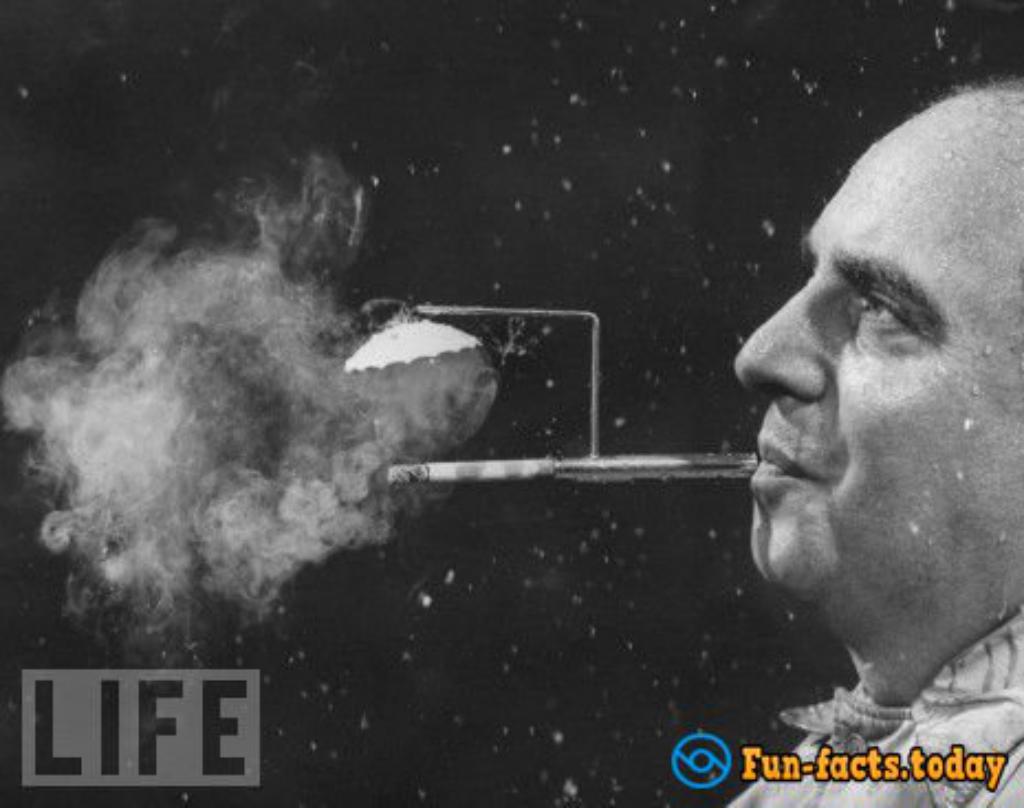 The original mouthpiece with ashtray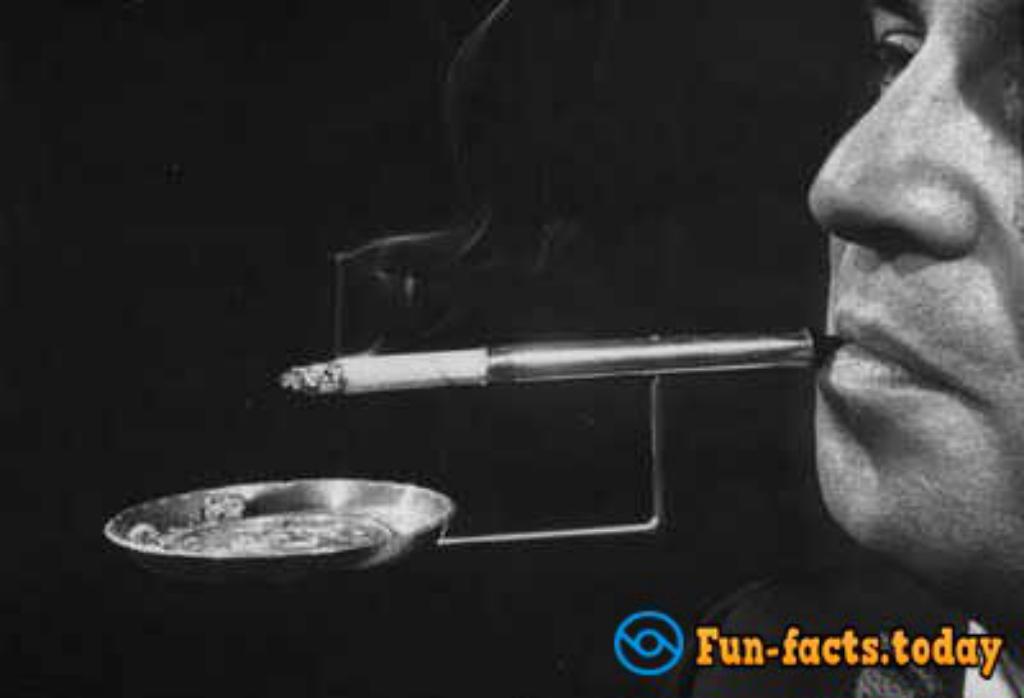 Or tube for two, so you can create a romantic atmosphere while smoking.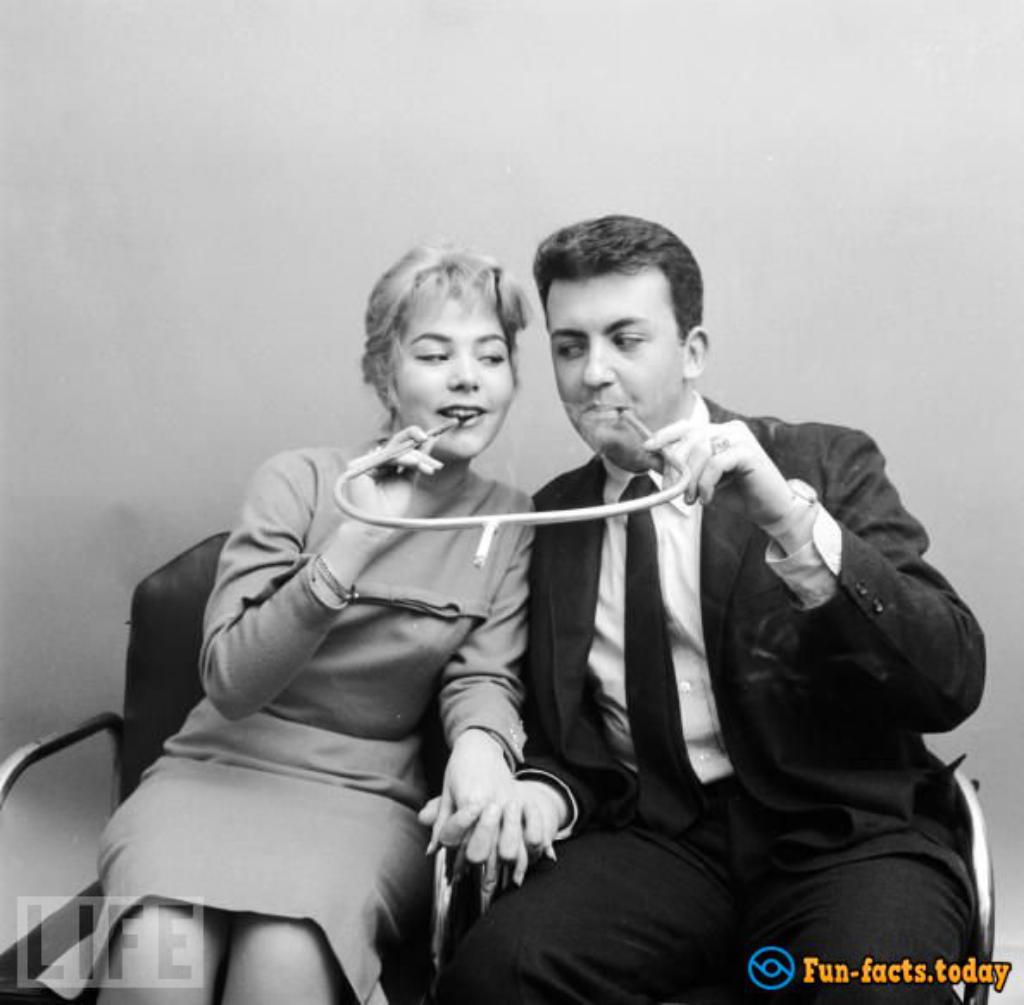 Our neighbors the Finns in 1962, invented a portable sauna. On the surface – the usual "shuttle" package.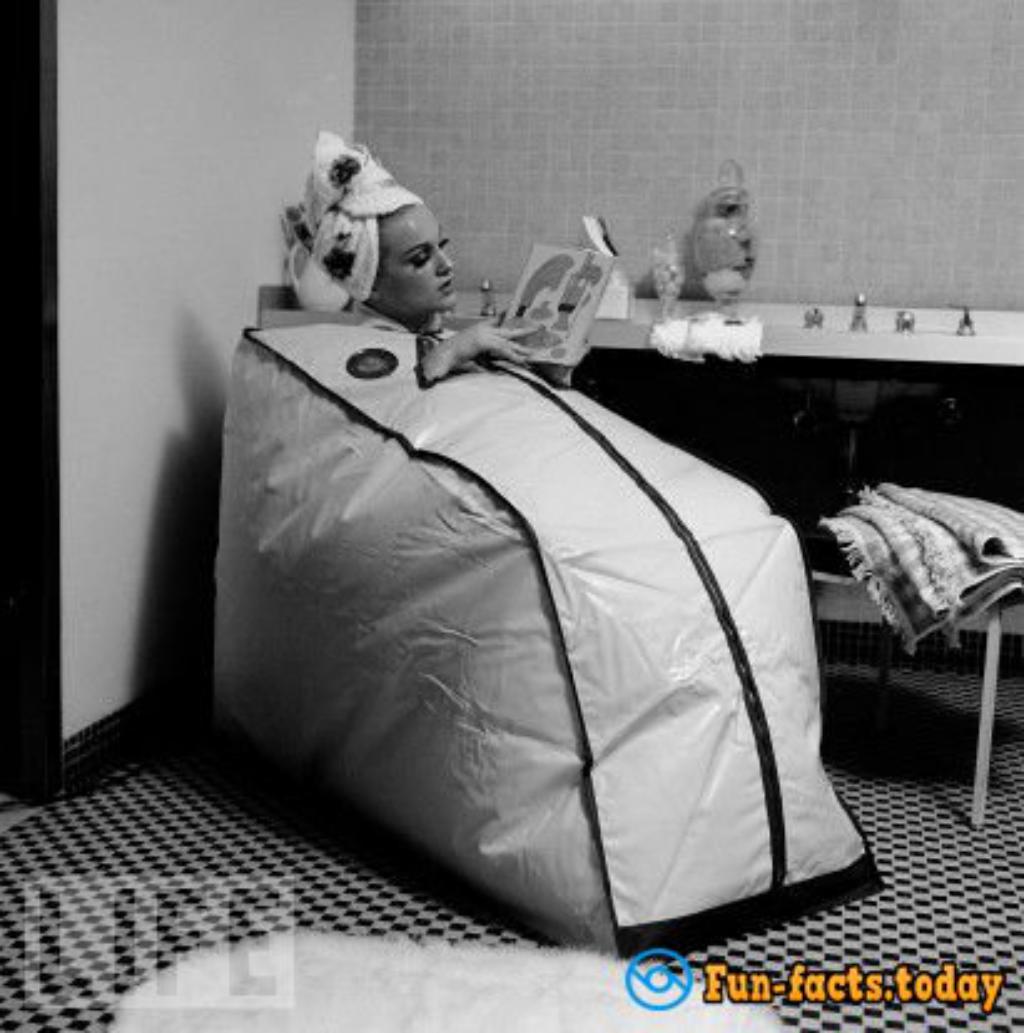 Another invention for women. To keep make-up while taking a shower, you can use a special mask, which allows at the same time to wash your hair.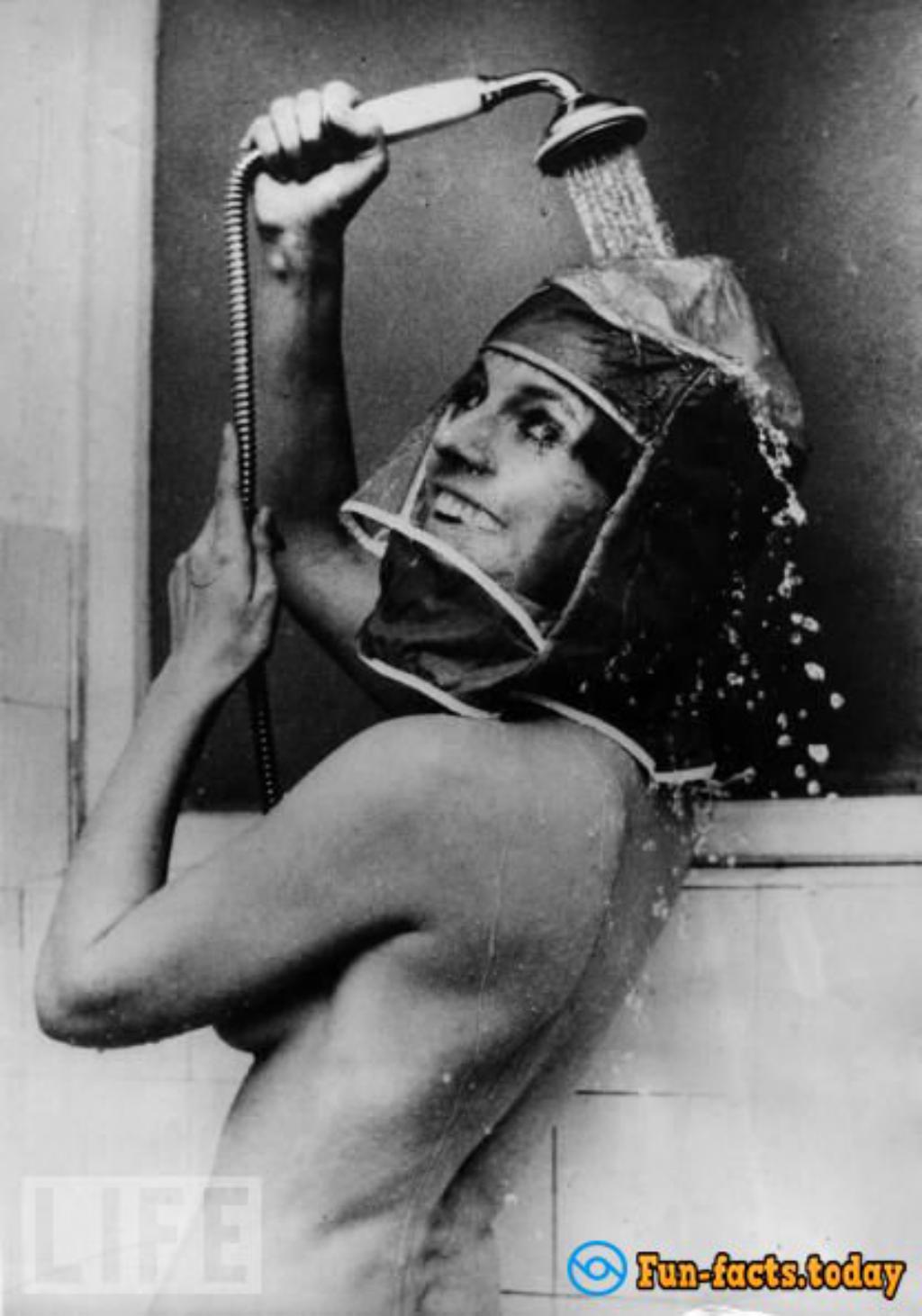 The cage for a child who was able to come up with ?!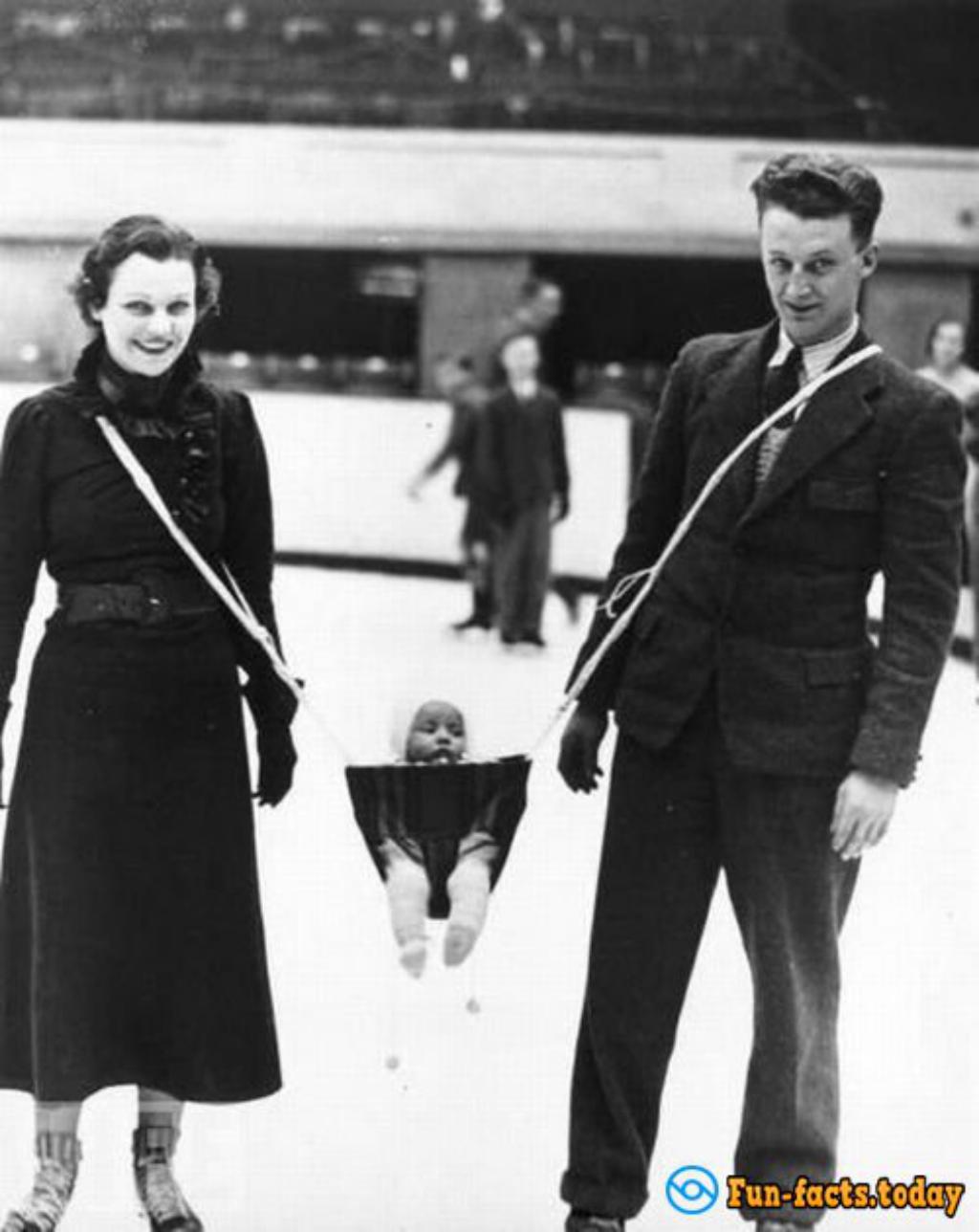 Unexpected carrying bag baby for two, wondering how a child feels in such an original, "carriage".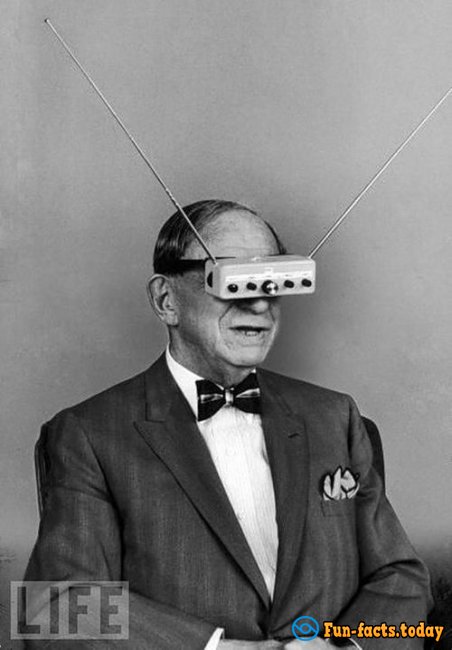 Looking into the future: glasses with built-in TV.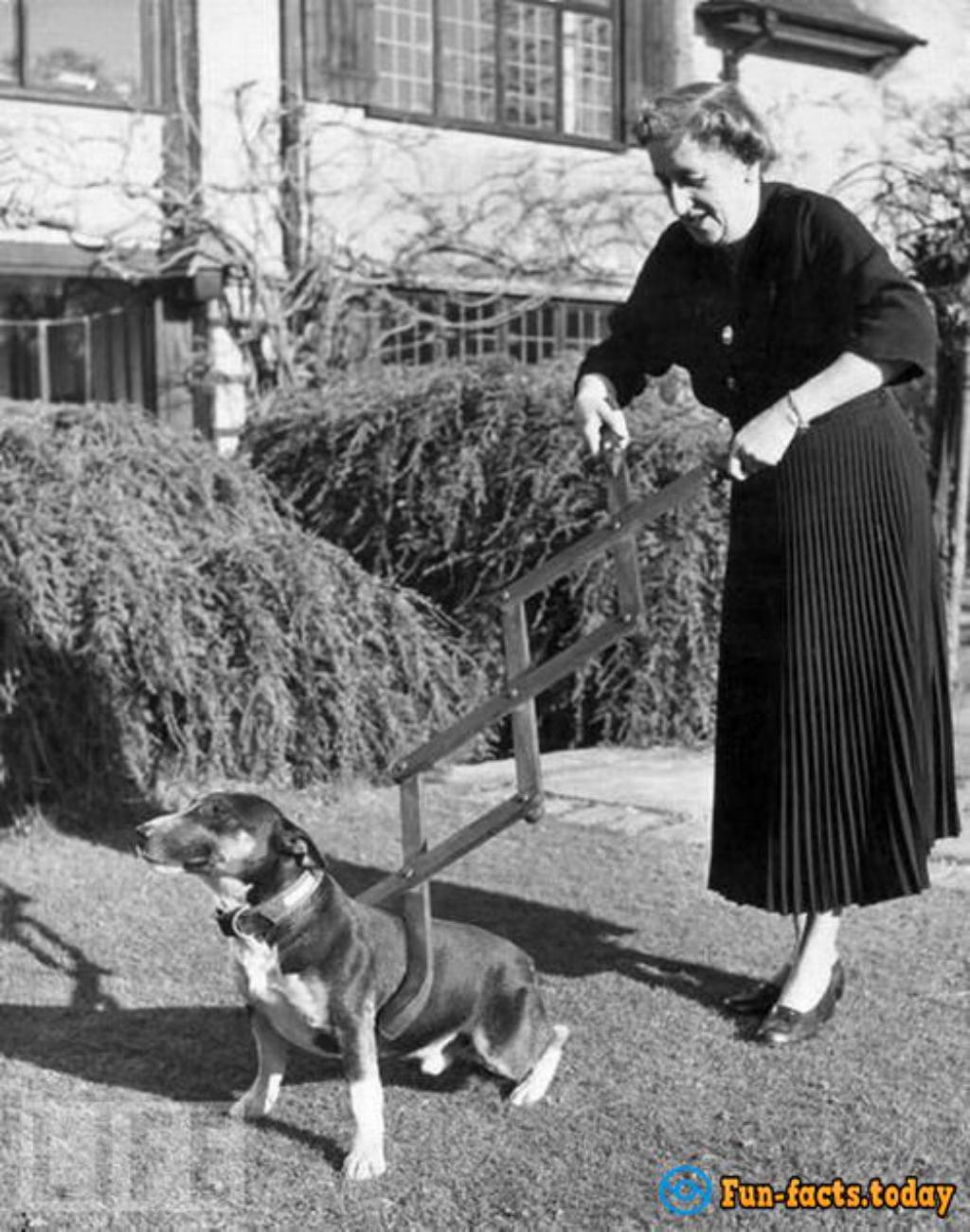 Original sadistic device for deterrence and training of dogsmain thing is that the dog does not revenge.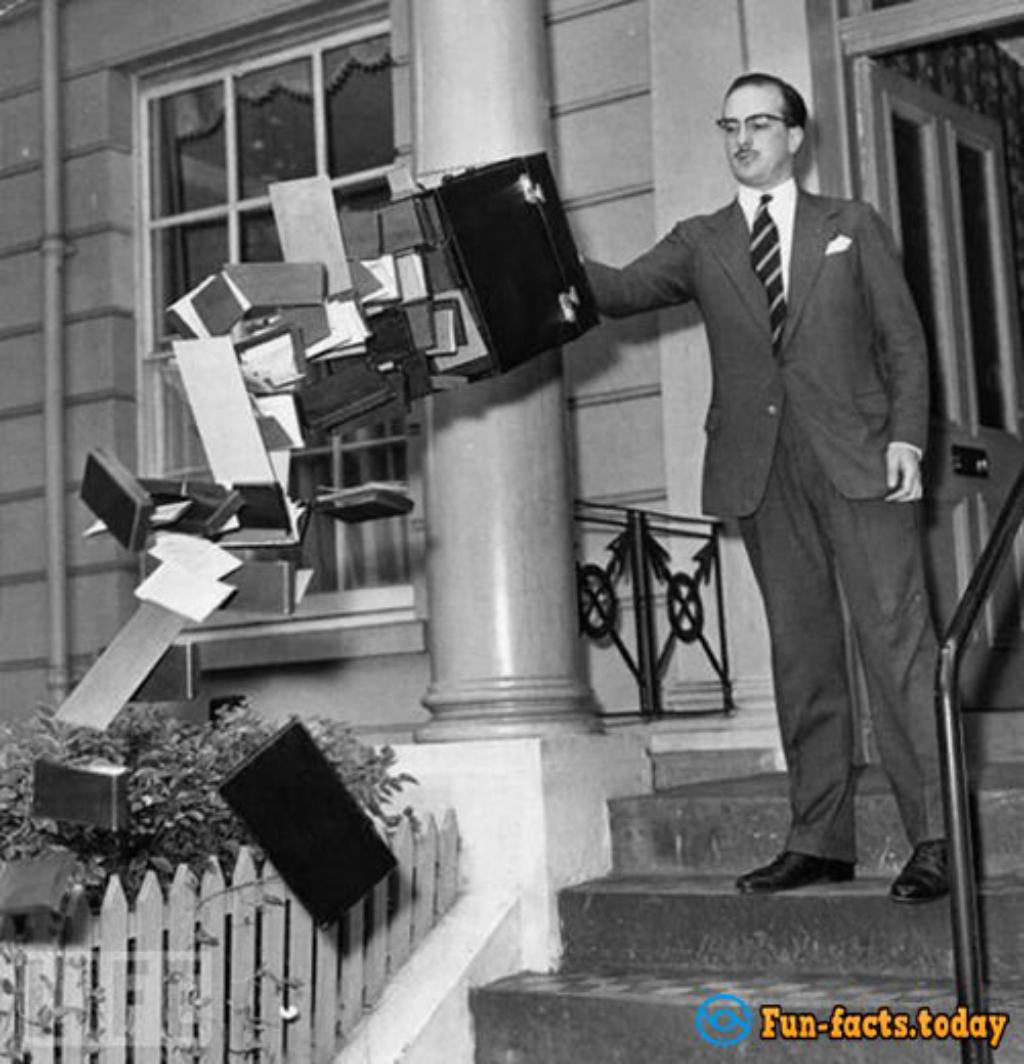 Understood that the bag delivered from burglars and will open in the most unexpected moment, but it can also open up unexpectedly without thieves, and then what ?!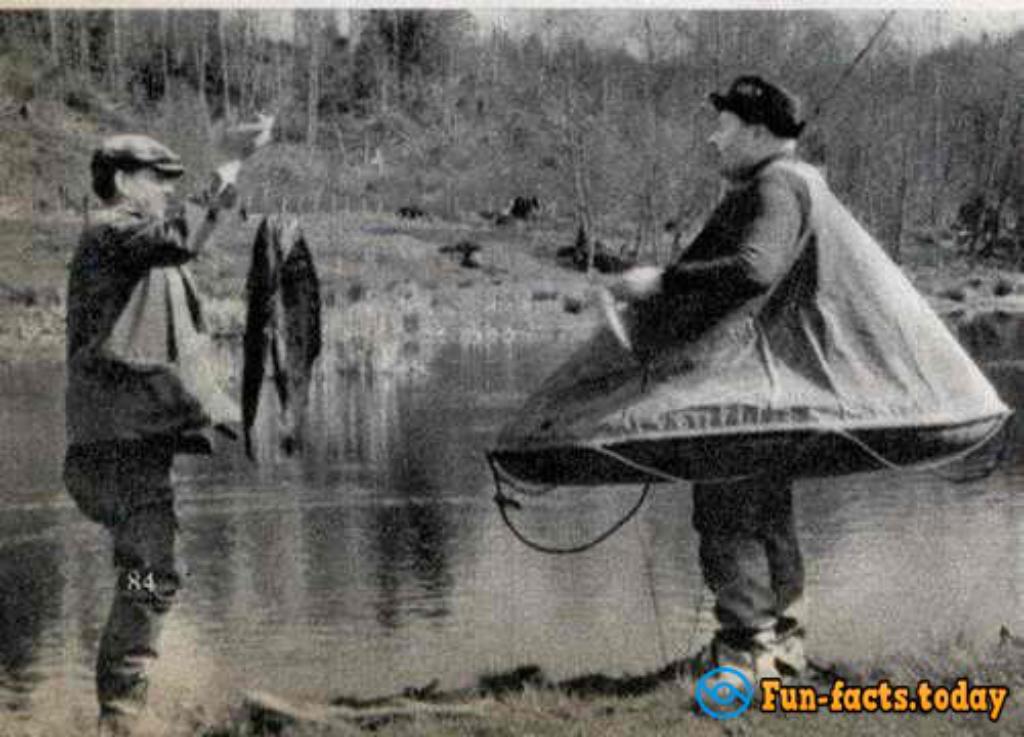 It is unclear why invented portable boat is worn as a special costume for the fisherman;)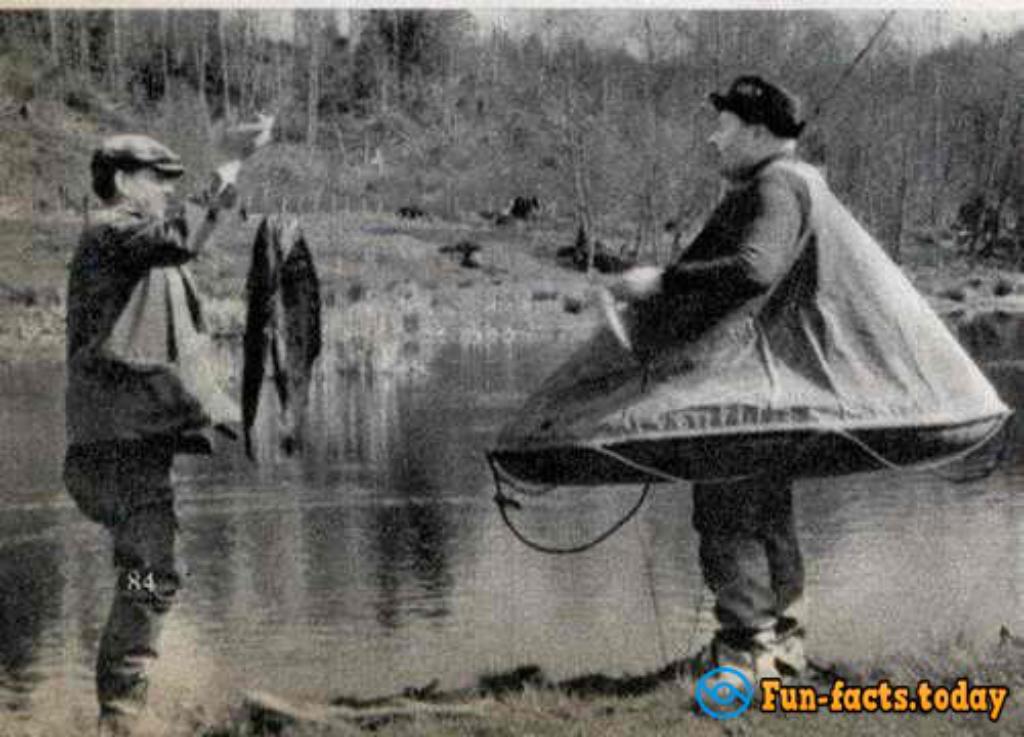 This invention was presented at the Exhibition of Inventions in London in 1929. In fact, it is a phone, but data is transferred not through the voice but through the vibration of the vocal cords, which is why the microphone located just below the mouth and applied to the throat.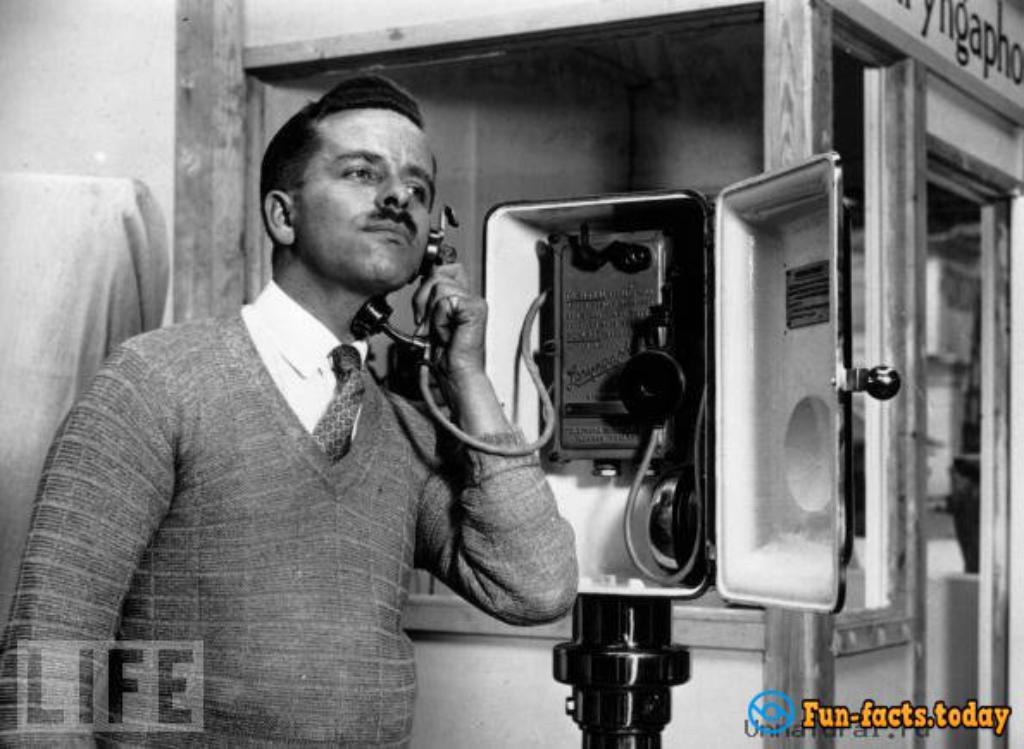 1949. Strapless Bra.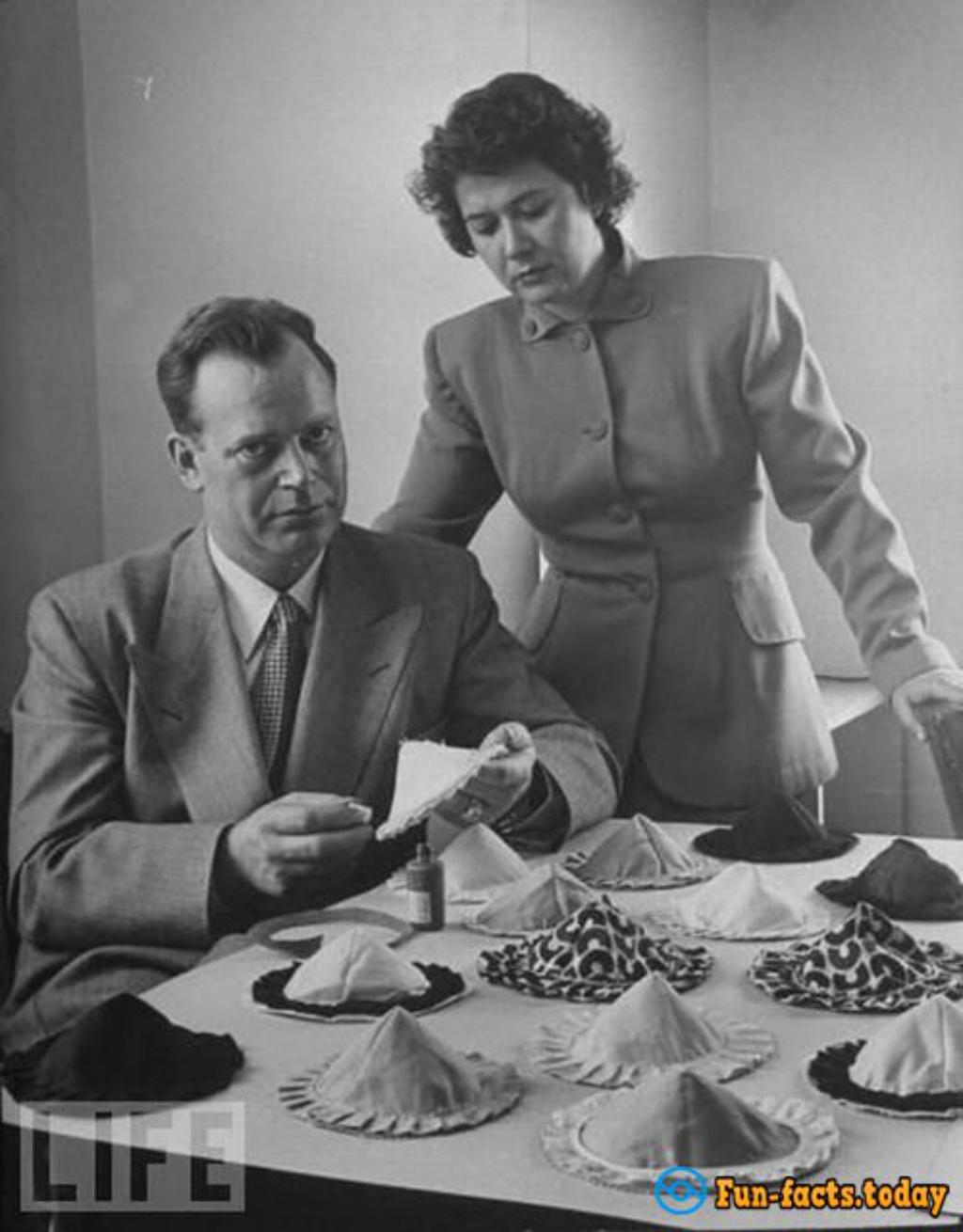 This seemingly ingenious invention is a handiwork of Charles Langsa. The only "but", the bra does not stick on the boobs and is constantly dumped.
1961. Glowing wheel.
It was made entirely of synthetic rubber and covered by special lamps placed on the wheel rim.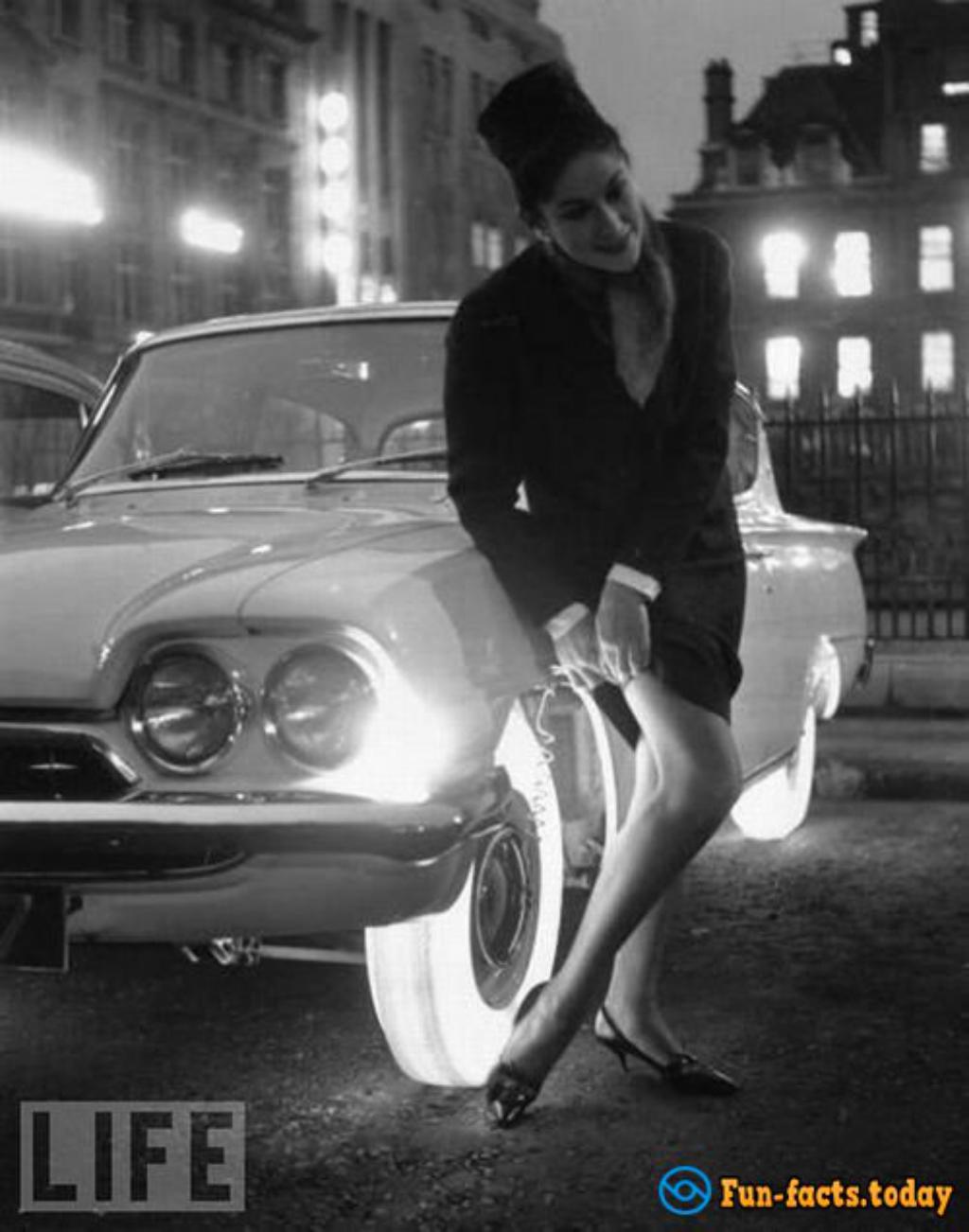 1963. Cat meows machine.
This unit could meow as many as 10 times per minute and the same time to blink diodes. The idea was that the unit had to deter rats, but in practice this has not been confirmed.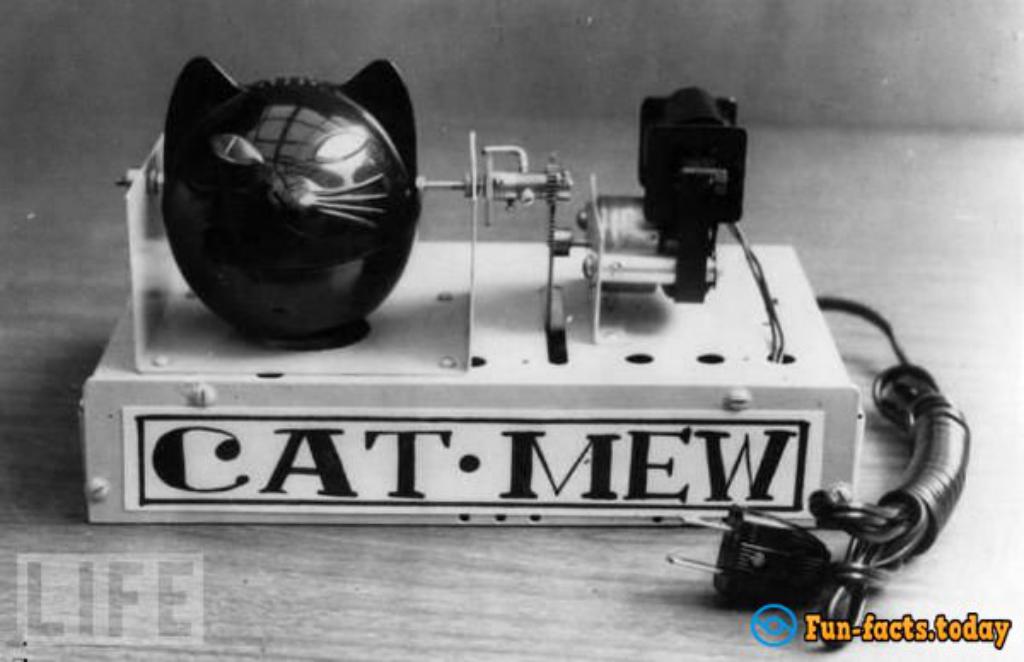 1964. Robot autoresponder.
The robot was designed and assembled by the inventor Klaus Scholz (As stated Carlos: "This robot – a complete copy of my"). Robot picked up the phone and stupidly said nothing (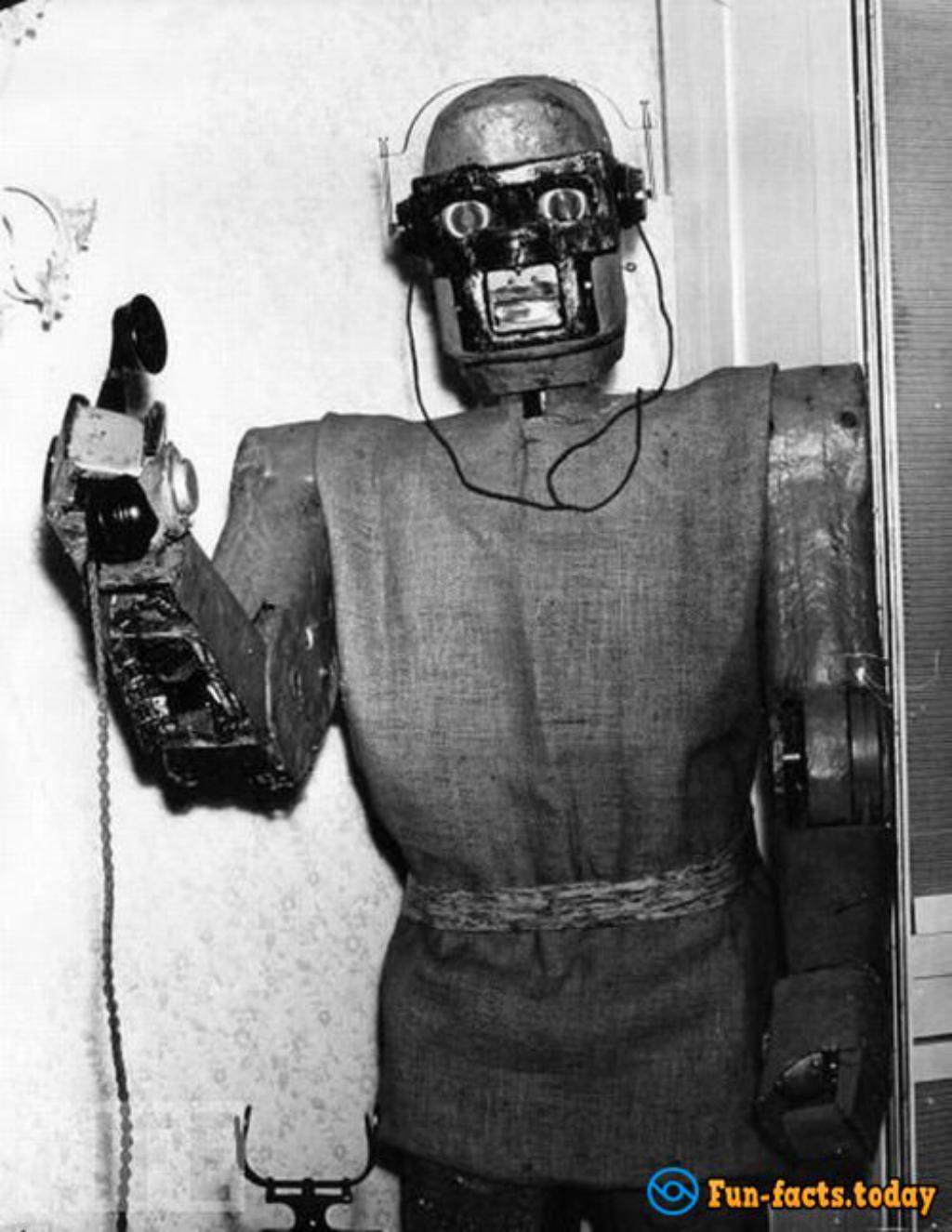 1968. Hubbard electrometer.
What? You've never heard about this brilliant invention?
Then start from the very beginning. Ron Hubbard Junior – American science fiction writer and a Scientologist. He always wanted to know what they feel tomatoes! To do this, he invented a miracle machine. At the end of the study, Ron said that tomatoes scream and cry when you chop them in a salad.