How do you see yourself in 60 years of age? Old, infirm, boring, tired of life and puffy fat persons or glowing health of athletes, whose form could be the envy of young athletes? For old American, who wished to remain anonymous, the answer was obvious and incredible truth: into his 60 years, he looks a lot better than most people who can be his grandchildren.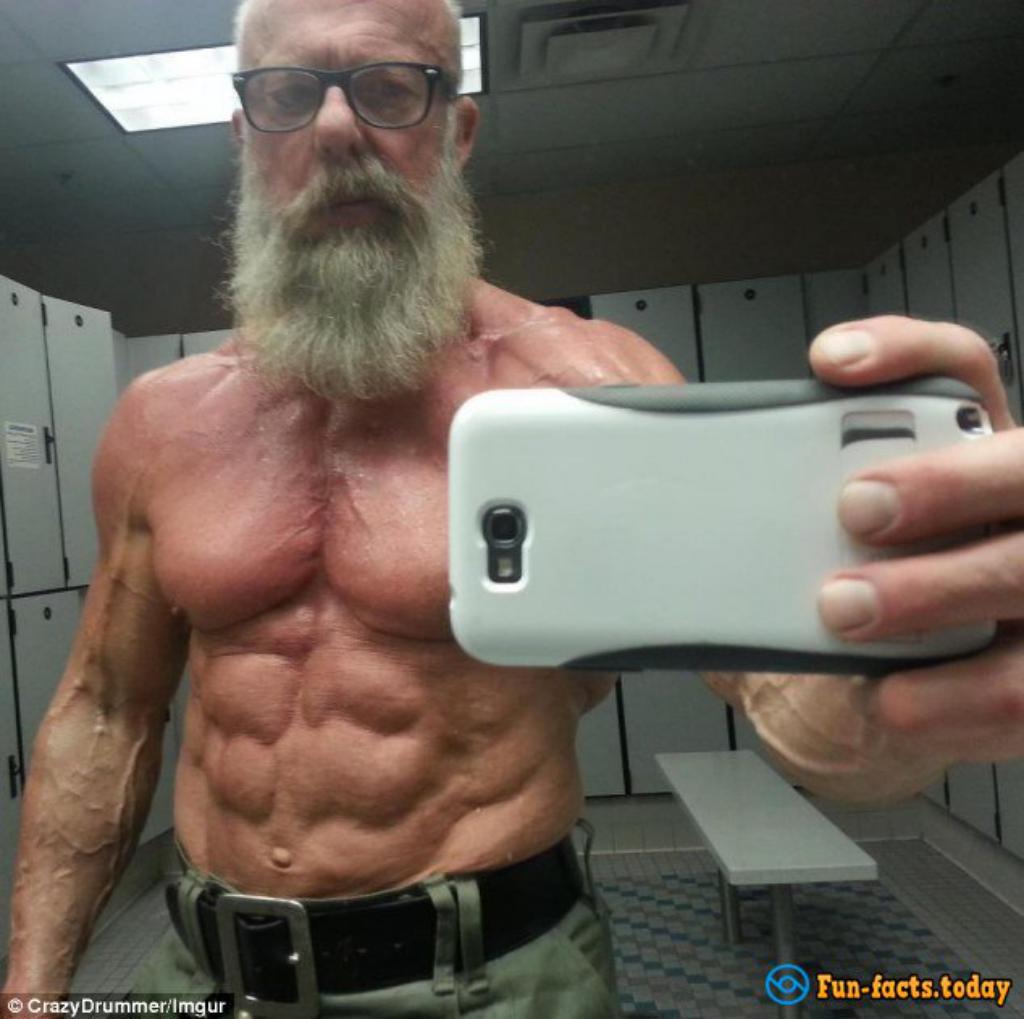 A grandfather showed a photograph of his chiseled body on the entertainment website Reddit under the name Crazy Drummer.
The sophisticated press, massive biceps, powerful shoulders and chest, no fat, thick-rimmed glasses and a beard of Santa Claus that is the appearance of a modern American pensioner who can serve as an example to bloated 20 years old youngsters.
Posted pictures caused a great stir, and in just one day it was commented on by almost 2,000 people, most of who were under the lasting impression from what they saw and expressed their approval of the aged-athlete.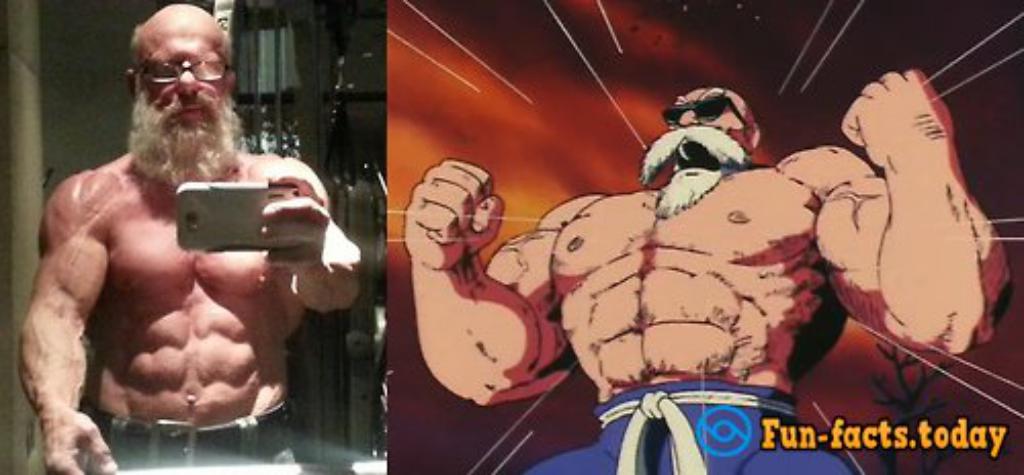 The user under the nickname Zombierror wrote: "So far I am under the impression by what I saw, and I would like to look like this at 60 years!". At the same time the owner of the nickname Bocajseivad added: "Zeus, he has stolen your body!".
But, as always, there were a lot of detractors, whom the contemplation of senile chiseled figure offended in the best feelings:
"How so, you look better than I did at 22, this is completely wrong."
"Old man, you destroyed my world and completely destroyed my self-esteem."
"Perhaps your grandchildren hate you when you go near them, all female eyes focused only on you."
Here are just a few of the most innocuous of negative comments from people who believe that CrazyDrummer an ugly duckling in the community of elderly people who, in their opinion, should be calm and quiet live out their lives, giving way to more young and strong.
Despite his tremendous physical shape, CrazyDrummer hardly be able get into Guinness Book of Records, because the of honor place in is taken by of 80-year-old Raymond Moon (Raymond Moon), recognized as the oldest sportsman, participating in official competitions.