Want to know which apartments are choosing for themselves world stars? We found out how to look French apartment of such celebrities as Alain Delon, Patricia Kaas and Christian Louboutin, Mick Jagger and soccer player Lionel Messi.
Alain Delon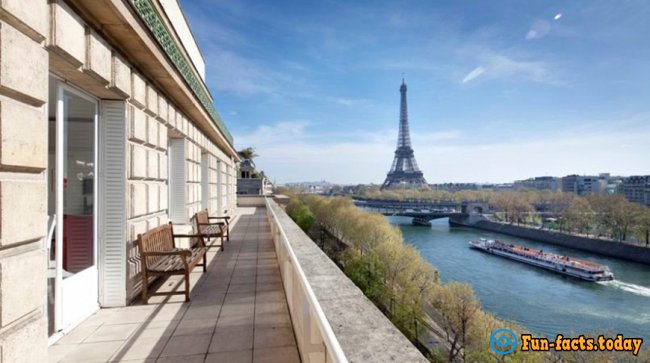 At the time, a luxurious penthouse on President Kennedy Avenue belonged to the Prince of Saudi Arabia, as well as one of the main handsome guys of French cinema – Alain Delon.The main apartments value is its unique view of the Seine, the Eiffel Tower and other attractions of the capital. The apartments occupy two floors. It consists of two marble hall, a couple living rooms with 12 windows, 7 bedrooms, multiple bathrooms, 2 kitchens and staff quarters. In this apartment, it is easy to feel like a celebrity or monarch!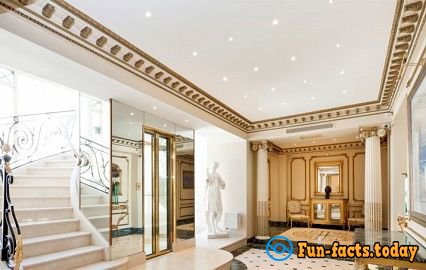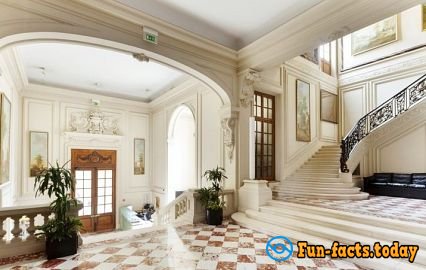 Patricia Kaas
Patricia Kaas does not like to tell the details of her personal life, but she still decided to show the press her favorite Parisian apartment.The apartment is located in a classic mansion in one of the best capital areas; it is decorated in minimalist style. Professional designers were not involved in the interior creation: everything here was designed by the singer. And as we see, among her favorite color is black. It is present everywhere: in marble, in the details of furniture and wallpaper and the door trim. However, despite the abundance of dark tones, the situation does not look too dramatic or depressing.
Lionel Messi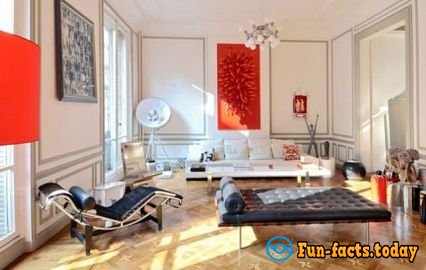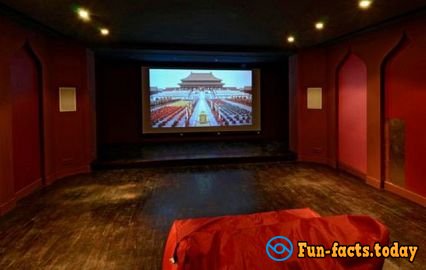 The cost of the recent acquisition of the Spanish "Barcelona" stars is 8.3 million Euros. For such a large sum footballer got a large apartment (350 sq. M) in the 16th arrondissement. Namely, it is located in the prestigious Villa Montmorency. The apartment is mainly decorated in bright colors (except for the theater, dressed in red wallpaper). There are the terrace of 45 square meters, fitness room, 6 bedrooms, fine kitchen and cinema.
Mick Jagger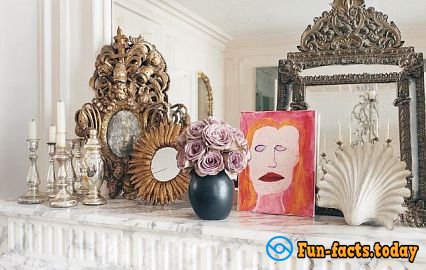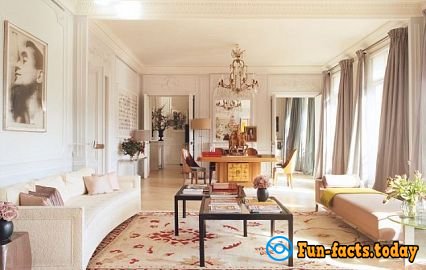 Want to know how live the star The Rolling Stones? Look into the Paris apartment that Mick bought for himself and L'Wren Scott. The white walls, plenty of mirrors and all kinds of details of decor, along with beautiful oriental rugs make the rooms incredibly cozy and charming. Everywhere there is harmony and warmth. L'Ren as a real professional of design business was able to create a beautiful family nest.
Christian Louboutin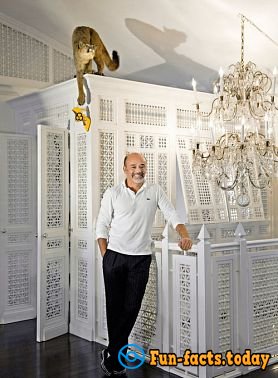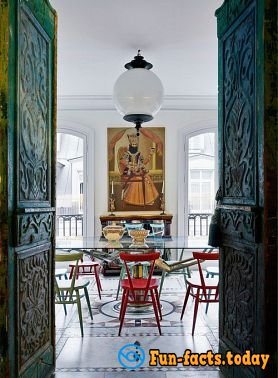 Christian Louboutin's Apartment, like Alain Delon's penthouse, is located in a great location – a few steps from Rue Saint-Honoré, the "Golden Triangle" and the famous Place Vendôme. Designer bought a top floor and converted the area to suit his needs. The apartment with a postcard view of the capital has a place for a lot of spacious rooms (living room and part-time home office, dressing room, bedroom, kitchen, bathroom) and rooms for servants.