Moms and dads around the world are desperately trying to feed their moody kids with delicious breakfast. But, it is not always possible. In case if you adopt the way of our next hero, then your problem will disappear by itself.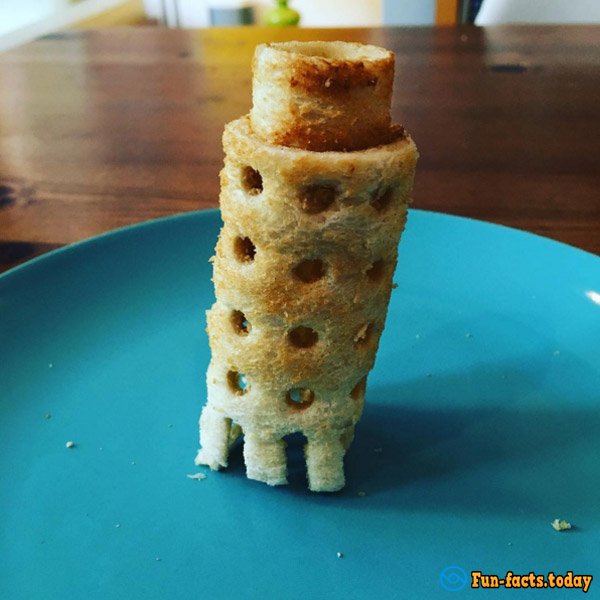 43-year-old British, Adam Perry makes for his children amazing, unique breakfasts every day from spring of this year.
The man has two daughters of 13 and 9 years old. The younger one is allergic to some kinds of food; that's why she can eat only usual toasted white bread in the morning.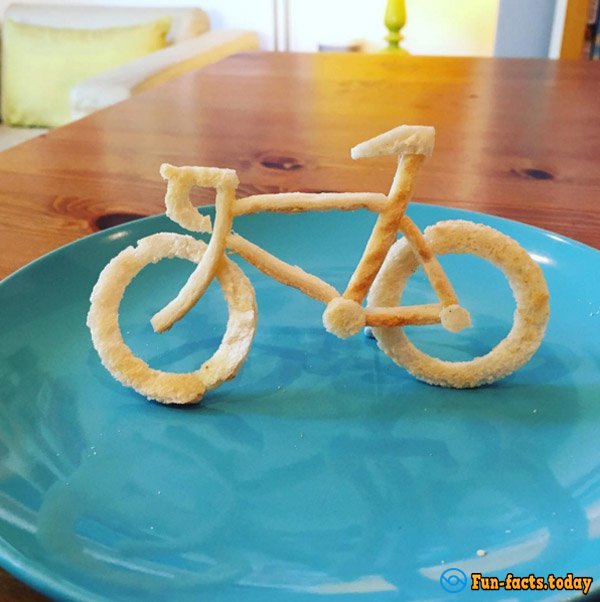 "I felt guilty towards her because every day she had to have one the same toasts – Perry explains. – That's why I began to fantasize and build of them different shapes. "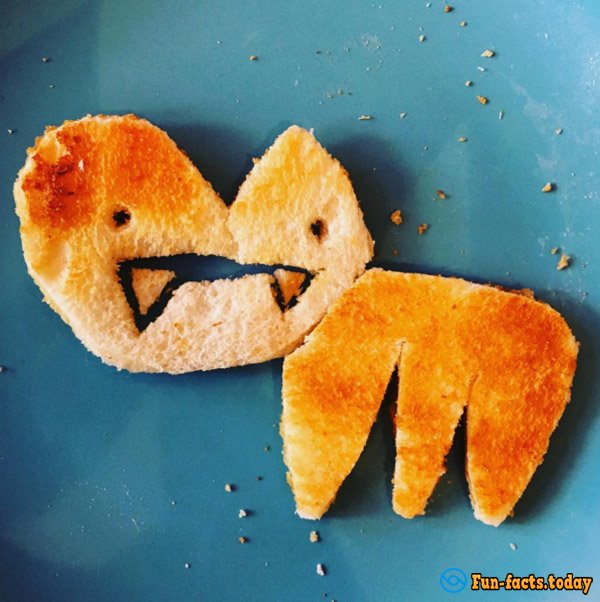 Adam Marshall started with the simplest, and now he is making different sculptures of bread slices: bridges, towers, landmarks, familiar everyday objects and abstraction.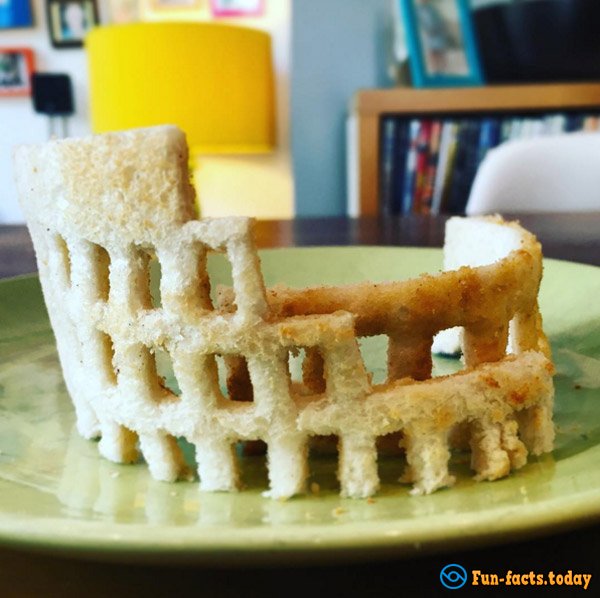 According to the man, his daughter got her appetite back, and she is happy now.
It is worth noting that Adam's fantasy seems to be inexhaustible. He draws inspiration from the surrounding objects, news, and from everything that is happening around.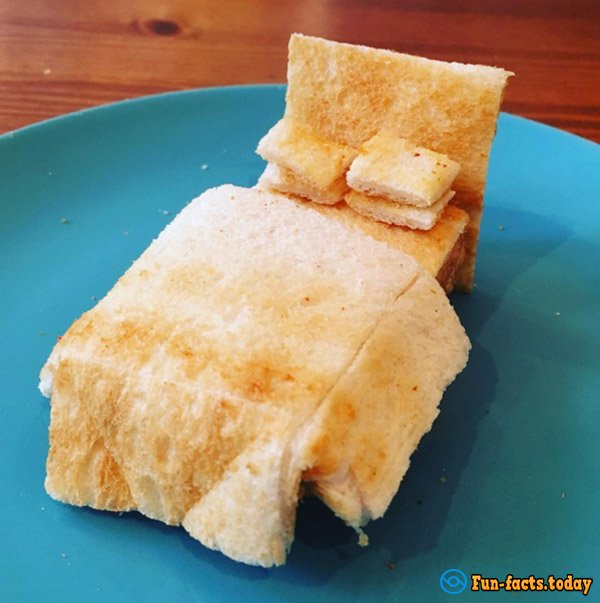 Adam also launched his Instagram account, where you can see his "Toast of sculptures." Now he has more than 3 million subscribers.